Disqualified Lawmaker's House Membership to be Revived if Conviction is Stayed: SC
The court has declined to take away powers of appellate courts to stay conviction.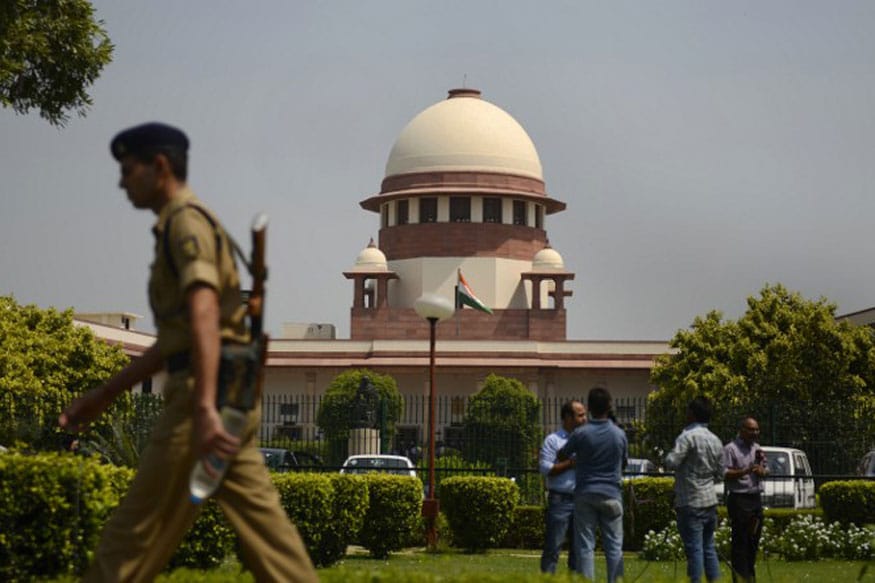 A file image of the Supreme Court of India. (Photo Credit: PTI)
New Delhi: The Supreme Court has ruled that if an MP or an MLA is convicted then a right to appeal would exist against the conviction and such disqualification "won't operate if the conviction is stayed."
The court has declined to take away powers of appellate courts to stay conviction.
This case was of an MLA from Allahabad who was convicted by the Magistrate court but was later given a stay by the session's court. He then had claimed back his seat.
The plea sought to know if one can take back their seat after getting a stay on conviction. This was the clarity on law that was sought from the court.
Now, the top court has ruled that power with appellate court will ensure no irreparable damage is caused to lawmakers in cases of frivolous convictions.
In 2013, a bench of Justices AK Patnaik and SJ Mukhopadhaya struck down as unconstitutional Section 8 (4) of the Representation of the People Act that allowed convicted lawmakers a three-month period for filing appeal to the higher court and to get a stay of the conviction and sentence.
The bench, however, made it clear that the ruling will be prospective and those who had already filed appeals in various High Courts or the Supreme Court against their convictions would be exempt from it.
Section 8 of the RP Act deals with disqualification on conviction for certain offences: A person convicted of any offence and sentenced to imprisonment for varying terms under Sections 8 (1) (2) and (3) shall be disqualified from the date of conviction and shall continue to be disqualified for a further period of six years since his release. But Section 8 (4) of the RP Act gives protection to MPs and MLAs as they can continue in office even after conviction if an appeal is filed within three months.
The Bench found it unconstitutional that convicted persons could be disqualified from contesting elections but could continue to be Members of Parliament and State Legislatures once elected.
The top court on Wednesday reiterated that "Lily Thomas was a reasoned judgment. Lily Thomas took into account that the fact that there could be certain cases of frivolous convictions and to make sure serious prejudices is not caused to the candidates, there has to be a reasonable way out. Hence there needs to be a reasonable time period to file an appeal and get a stay on the conviction."
Get the best of News18 delivered to your inbox - subscribe to News18 Daybreak. Follow News18.com on Twitter, Instagram, Facebook, Telegram, TikTok and on YouTube, and stay in the know with what's happening in the world around you – in real time.
| Edited by: Huma Tabassum
Read full article