Divided Congress Fails to Force Impeachment Motion Against Chief Justice Dipak Misra
Both house of Parliament were adjourned sine die on Friday. Despite the support of stipulated 50 MPs, the opposition, led by Congress, did not give notice to kick-start the impeachment process. Term of some of the signatories to the motion ended this session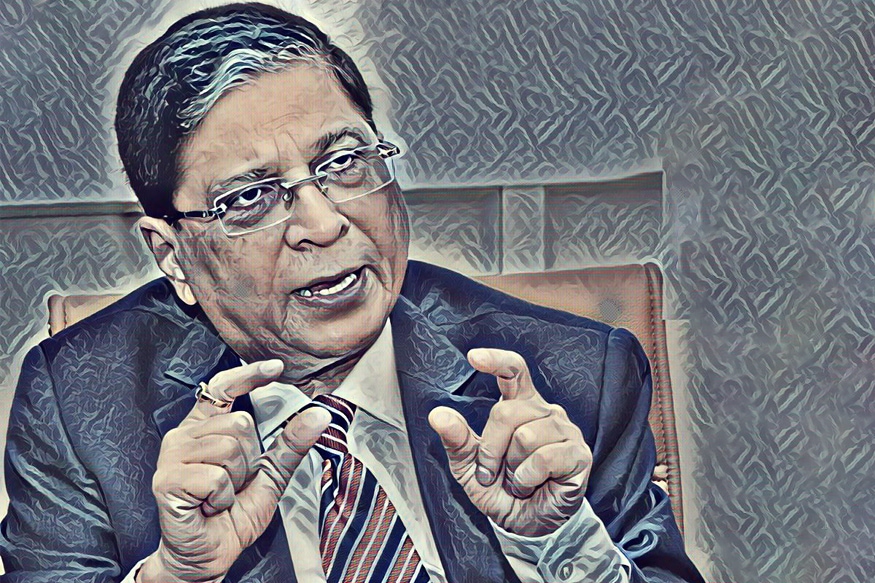 File photo of Chief Justice of India Dipak Misra.
New Delhi: After keeping up the suspense for almost a month, the opposition parties, despite having the numbers, failed to move the impeachment motion against Chief Justice of India Dipak Misra.
Both house of Parliament were adjourned sine die on Friday. Despite the support of stipulated 50 MPs, the opposition, led by Congress, did not give notice to kick-start the impeachment process. The term of some of the signatories to the motion ended this session.
As per rules, any impeachment motion to be accepted, needs the support of 50 MPs in the Rajya sabha and double that number in the Lok Sabha.
The motion was prepared and supported by some Rajya Sabha MPs from Congress, NCP and the Left parties.
The division within the Congress on the issue seems to have been the reason behind opposition campaign on impeachment fizzling out this budget session.
Sources say, resistance came from a few senior Congress lawmakers who are also practising senior advocates in the Supreme Court.
Congress MP Abhishek Manu Singhvi, sources say, argued that political wisdom should be kept in mind before the party associates itself with any move to impeach the senior most judge of the country.
In fact just after the unprecedented mutiny of four Supreme Court judges, there was a meeting of all lawyer congress MPs and the divide within was apparent.
Sources say, barring Kapil Sibal no one else was in favour of an impeachment. It was felt it would be read as taking on and questioning an important institution of the republic.
Many with in the Congress have opined before Rahul Gandhi that Congress' support to impeachment would be politically detrimental as the motion is bound to be defeated.
Congress also runs the risk of being accused of witch-hunting and alienating the judiciary.
But another section in support of the motion felt it was imperative to send a strong message to the judiciary.
In the end, Congress decided to play safe and give the motion a quiet burial, at least, for the time being.
| Edited by: Ashutosh Tripathi
Read full article