Carnatic music legend D K Pattammal dead
Pattammal died at her home of old-age-related complications.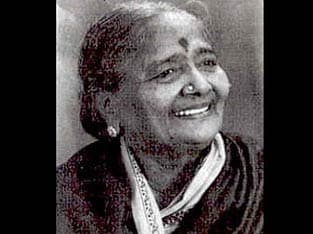 Pattammal died at her home of old-age-related complications.
Chennai: Carnatic and Tamil film playback singer D K Pattammal died on Thursday. She was 90. She died at her home in Chennai of old age-related complications, family sources said.
Pattammal was part of the female trinity of carnatic music, with two other popular musicians M S Subbulakshmi and M L Vasanthakumari, who were instrumental in the large scale initiation of women into the main stream carnatic music world.
She was a recipient of Padma Bhushan and Padma Vibhushan awards in 1971 and 1998.
Pattammal was also conferred with various titles like Gana Saraswathi by musician Tiger Varadachariar, Sangeetha Sagara Ratna, the Sangeet Natak Akademi Award in 1961 and the Sangeetha Kalanidhi in 1970. She was elected Fellow of Sangeet Natak Akademi in 1992.
Pattammal gave her first radio performance at the age of 10 and three years later a public concert in then Madras.
The singer was considered an authority on the compositions of Muthuswamy Dikshitar and had also sung the compositions of Papanasam Sivan who introduced her to the movie world.
The first movie she sang for was Thyaga Bhoomi.
A trend setter, Pattammal was the first brahmin female who gave public performances.
Her younger brother D K Jayaraman is also a noted singer and was awarded Sangeetha Kalanidhi title in 1990.
Get the best of News18 delivered to your inbox - subscribe to News18 Daybreak. Follow News18.com on Twitter, Instagram, Facebook, Telegram, TikTok and on YouTube, and stay in the know with what's happening in the world around you – in real time.
Read full article