Don't 'disgrace' KFA: Mallya to striking pilots
Kingfisher Airlines owner Vijay Mallya, however, gave no assurance by when their salary dues would be cleared.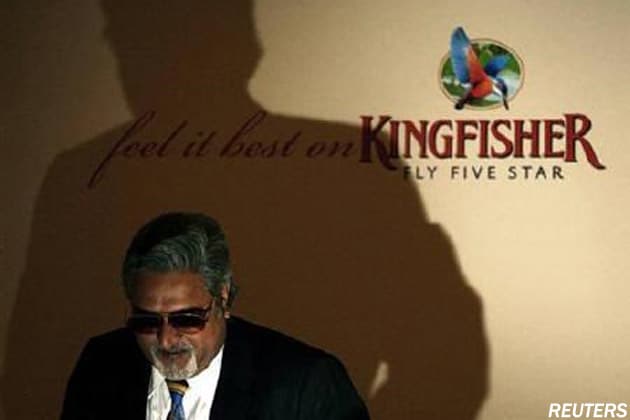 Kingfisher Airlines owner Vijay Mallya, however, gave no assurance by when their salary dues would be cleared.
New Delhi: With its pilots' strike disrupting Kingfisher's flight schedules, the airline's promoter Vijay Mallya on Saturday asked the agitating employees not to talk to the media or "disgrace" the company saying it would affect the recapitalisation efforts.
Mallya, however, gave no assurance by when the agitators salary dues would be cleared.
"I really hope that good sense will prevail. I am doing my best. If some of you think that cancelling flights, speaking to media, or disgracing our Company will produce cash and salaries, you are wrong", Mallya said.
"This only makes my recapitalisation efforts more difficult by causing concern and apprehension among our potential investors," Mallya said in an open letter to all staffers on a day when the airline pilots struck work to protest non-payment of wages leading to cancellation of over 30 flights across its network.
While a spokesperson said the salaries to the unpaid staff would be paid by Monday next, there was no mention of this in the letter.
"The media will disgrace us and our flights going forward will be empty leading to further loss of income as our guests will not select Kingfisher if they are doubtful about the integrity of our schedule," Mallya said.
Maintaining that "damaging the future of Kingfisher in the public eyes is not going to produce cash", he said, "it only makes it more difficult to recover."
"We struggled immensely and I personally have devoted more time to our airline than to any other UB Group Company in addition to investing over Rs 4,000 crore into Kingfisher Airlines since we started," the airline Chairman said.
Mallya said the commitments made by Kingfisher CEO Sanjay Aggarwal and Executive Vice President Hitesh Patel regarding salary payments during their recent talks with the employees, "have been met to the extent of 75 per cent as of yesterday."
One of the main reasons "that has motivated me into investing more money to keep Kingfisher flying is that I see light ahead. I invite you to share my confidence and work towards realising that light," he said.
The airline chief hoped that all staffers "will listen carefully to my appeal and work together to restore Kingfisher to its rightful place in the aviation industry."
Get the best of News18 delivered to your inbox - subscribe to News18 Daybreak. Follow News18.com on Twitter, Instagram, Facebook, Telegram, TikTok and on YouTube, and stay in the know with what's happening in the world around you – in real time.
Read full article