Dreaded Déjà vu: Militancy Takes Fresh Roots in Erstwhile Hotbed in North Kashmir
Over 300 militants are active in Kashmir currently, highest in the last decade, among which more than 200 are locals.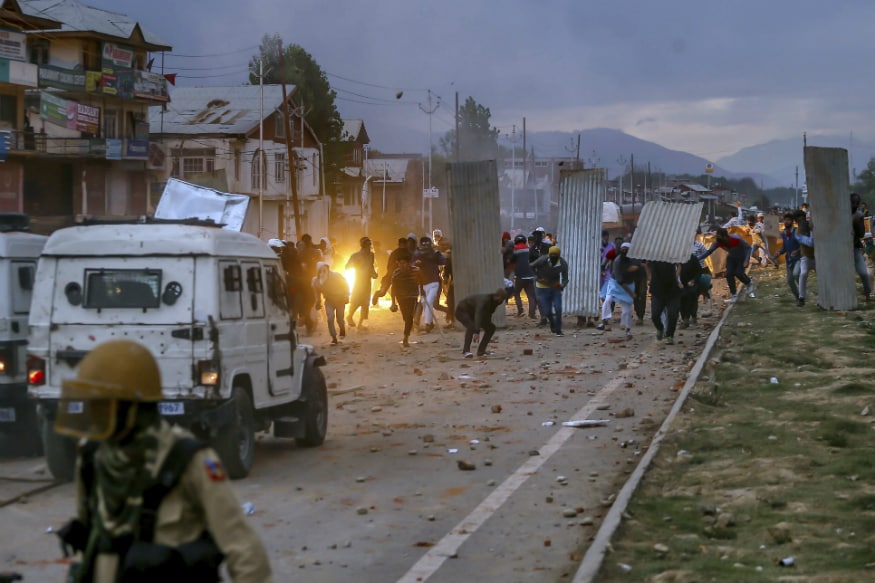 Representative image (PTI)
Langate, Kupwara: Furkan Raseed was a bright student and aspired to become a doctor. Leaving early in the morning for tuitions, attending school and returning home was his schedule.
Hailing from Langate area of north Kashmir's Kupwara district, Furkan was a 12th class student of a government-run higher secondary school in Handwara, five kilometers away from his home.
Langate is an off-track, small town—nestled in walnut trees and apple orchards—on a lofty patch of land, overlooking vast paddy fields, splendid by the golden blush of ripe crop. It is nearly a hundred kilometers away from Jammu and Kashmir's summer capital, Srinagar.
Furkan was a fashionable boy and an enthusiastic cricketer.
On the morning of May 14, he left for tuitions. He attended his tuitions and was then supposed to go to school. But his friends say he never turned up.
As the evening fell, Abdul Rasheed Lone, his father, perturbed, visited the house of neighborhood boys, studying with Furkan. But everyone was clueless.
"It was for the first time my son had not returned home," says Abdul Rasheed. "He was a submissive boy. I thought he might have gone to some friend's house and switched off the phone."
When he didn't return even the next day, his family started searching for him. They filed a missing complaint few days later.
A week after his sudden disappearance, a photo surfaced on social media where Furkan was holding an AK assault rifle and text on the image announced that he had joined Lashkar-e-Taiba (LeT).
"I never thought my son would take such a step," says Abdul Rasheed, a farmer, who has never gone to school but wanted his son to be a successful person.
"He scored good marks, was doing well with his studies. He was preparing for NEET. His other activities would be playing cricket," he says.
"I thought I knew my son best, but I was wrong. I was clueless about what was on his mind," he adds.
The Tale of Two Adil Kashmiris
There were no active militants in Langate area when Furkan joined the militant ranks.
The area, however, had many militants during the 1990's. Among them was Furkan's uncle, Basheed Ahmad Lone. Basheer had joined militancy in the 90s, crossing the LoC for arms training. He was later killed in 2001 in a village in Kupwara.
Basheer's nom de guerre was Aadil Kashmiri. Furkan had taken the same alias. Furkan was two-month-old when Basheer was killed.
As Furkan grew he became familiar with his uncle's life and death.
"During the protests he used to be furious at home. He would talk about the atrocities committed by forces," says Rasheed, But he would not participate in the protests, Rasheed says.
A friend of Furkan, wishing anonymity, says he used to talk about his militant uncle, praising him. "But we never thought he will follow his path," his friend says.
On September 11, Furkan was killed in a gunfight along with another militant few kilometers from home, barely four months after his joining.
A banner with the image of sparsely bearded Furkan, donning spectacles is juxtaposed with the picture of his uncle Basheer wearing a Pathani suit and a maroon sweater with a rifle slinging on his shoulder. Adil Kashmiris of their respective generations.
"I don't know how he joined the militancy or how he contacted them," says Rasheed, melancholic and bewildered by his loss.
A Militant for Two Days
200 meters away from Abdul Rasheed's house lives the Mir Family.
On August 6, Muzaffar Ahmad Mir, 23, left to buy some household items from the market. His sister was married a week ago and she had come home, as a part of the rituals.
But Muzaffar did not return that evening. Next day his father, Bashir Ahmad Mir, filed a missing complaint.
Three days later, on August 9, police killed a militant in a gunfight in the forest area of Rafiabad.
The gunfight had erupted a day earlier and four militants had already been killed. The police said all the five militants were from Pakistan and had infiltrated into the valley.
At Bashir's house, a "stranger" dropped a message: "Your son is among the five militants."
Bashir was asked to identify his son from the photograph. Later, DNA samples were matched and it was Muzaffar.
A fortnight later his body was exhumed. Muzaffar was militant for two days.
Bashir and his family remain puzzled on how he joined the militant ranks.
Muzaffar had graduated from a local college and was now herding sheep. He was the eldest among the seven siblings and had taken the household responsibilities.
Three months earlier, however, Muzaffar had tried to visit Pakistan.
"He wanted to study in Pakistan and had received the visa as well," says Basheer. "Muzaffar wanted to pursue higher studies. A few of the local students are studying there and he wanted to study there," Bashir says.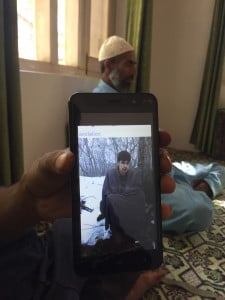 On May 10, he reached the Wagah border to leave for Pakistan. But he was turned back by the security agencies.
"We don't know how he met the militants and how he was killed so instantly," says Basheer. Unlike many boys who join militant ranks, none of his photograph was uploaded on social media.
During the past few years, hundreds of youth joined militancy in south Kashmir, making it hotbed of "new-age" militancy in the valley. Over 400 militants have been killed in Kashmir in the last four years. Almost half of them are local recruits.
Over 300 militants are active in Kashmir currently, highest in the last decade, among which more than 200 are locals. As per a report compiled by the J&K Police, 166 of the total 181 militants active in south Kashmir are locals.
Among the 129 militants active in north Kashmir, 35 are locals.
In north-Kashmir, which has remained off the gaze lately, the militancy is on the rise again. The local recruitment has also increased. Though the numbers are less in comparison to south Kashmir, the trend seems alarming.
"This is a different type of militancy. The foreign militants train the local recruits. The local recruits, in turn, help them understand the terrain," says a retired JK Police official who was engaged in counter insurgency operations.
Earlier, in 1990's north Kashmir was the hotbed of militancy, owing to its proximity with the border. It was the route to 'other side' where boys would go for arms training. The foreign militants would also take this route to enter Kashmir, crossing the LoC.
Most of the army in Kashmir is posted in the northern districts of Kupwara, Baramulla and Bandipora.
Langate is surrounded by an army garrison and no militant was active until recently. Furkan and Muzaffar's joining the militancy has taken everyone by surprise.
Yet, this does not remain one of the isolated incidents in far-off places alone.
The town of Baramulla
Along the banks of river Jhelum, 55 kilometers north-west of Srinagar, is Baramulla. The town is surrounded by military camps. In Kashmir, people call it a "garrison town" because of the huge presence of the army.
In April 2008, two militants from the town were killed. Tanveer and Imtiyaz, popularly known as Tanae Khan, Anae Khan, were associated with Hizb-ul-mujahideen. For nearly a decade after their killing, Baramulla town remained 'militancy free.'
In November 2017, Suhaib Farooq, a 20-year-old college student from Khanpora, Baramulla went missing. A few days later his photo appeared on social media with a gun, now the signature way of declaring joining militancy.
"He was regularly called by police," says his father Farooq Ahmad Akhoon. "He was arrested on stone pelting charges in 2014 and since then he was on the police radar. Whenever they would call him he had to report," Akhoon adds.
Akhoon says police had asked him and Suhiab to report at Humhama police station in Srinagar. Suhiab's photo had appeared in social media with Nasir Amin Darzi, who had joined militancy.
25-year-old, Darzi, also from Baramulla town was Suhaib's friend and was involved in stone pelting cases.
Suhaib didn't report to police.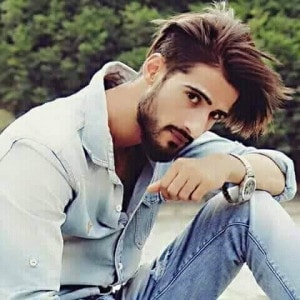 "When we reached Srinagar and we had to take another vehicle to reach the police station, Suhiab went for toilet and never came back. I kept waiting for hours but he didn't return," he says.
As per police officials, Suhaib had travelled to Pakistan on passport and went for arms training. His parents refuse to talk about it.
In August 2017, Javed Ahmad Dar, 24, was killed in a gunfight. A militant with LeT, Dar was the first youth from Baramulla to join militancy after the killing of two local militants in 2008. His parents allege that the regular police harassment compelled Dar to join militancy. He was a militant for two months.
Suhaib's parents also say that it was due to the regular "police harassment" that he joined militancy.
But he is not the only militant in the town. Mohsin Mushtaq Bhat, a 21-year-old from old-town Baramulla went missing on November 6, 2017. A stone chiseler, who had dropped out of school in 9th class, had no police case.
"He initially worked as a car mechanic and later joined our traditional profession," says his father, Mushtaq Ahmad Bhat.
Bhat says Mohsin didn't know how to read and write. "He wouldn't even use the phone. But would just work and earn the livelihood for his family," says Bhat. "He would never talk about these things. I don't understand how he joined militancy."
Mohsin, like Suhaib was also a cricket lover. His friends say that he knew Suhaib and they were cricket pals. It is how he perhaps joined militancy.
Like Tanveer and Imtiyaz the Baramulla-trio militants are friends and police officials say they can attract other youth towards militancy.
Recently, another youth from the Baramulla's Khanpora, a neighbor of Suhiab went missing. He is believed to have joined militancy but police and his family refuse to talk about him.
Baramulla town is not the only 'area of concern' in north Kashmir. Over four kilometers away in nearby Sopore town, is the Brath Kalan area.
Consisting of four small villages, with over 1,200 households, this area is local militancy's 'focal point' in north Kashmir.
Currently, at least seven local youth are active militants and, as per locals, nearly five have been killed in recent years.
In July 2015, Gulzar Ahmad Lone, an automobile mechanic left his home and joined militancy. 27-year-old, lone was a postgraduate in political science. He remained active for over two years and was killed in the summer of 2017.
Months before him, Adil Ahmad and Riyaz Ahmad from the same area had joined Lashkar-e-Taiba (LeT). Riyaz was perusing graduation from a local college, while Adil had recently done masters in political science from a university in Bhopal, Madhya Pradesh.
The trio were known as main recruiters and were the first militants after many years. Riyaz was killed in an encounter along with four other militants in September 2015 while Adil was killed nine months later.
But before their killing other boys from Brath Kalan had also picked up the gun, mostly with LeT.
At least seven militants, as per the locals, are active from these villages surrounded by dense apple orchards and paddy fields.
Four of them have joined this year alone. Umar Mir, 22, a madrasa student joined the militant ranks in February. Naseer Ahmad Mir,28, a driver, joined in March. Naseer's brother was working in the army and was killed by suspected militants in 2004. Ishfaq Mir, 20, a student, joined in July.
"No one among the militants, who are active and who were killed recently, was harassed by forces. They were living a normal life and suddenly disappeared and joined militancy," says a local youth wishing anonymity.
Even the Kupwara district, lined by LoC, is not untouched by local recruitment in militancy. In January this year, a PhD scholar, Mannan Wani at Aligarh Muslim University (AMU) went missing and later surfaced on social media after joining the ranks of militants.
The 26-year-old hails from a village in the picturesque Lolab valley, which has an intense military presence. Wani is being seen as "formidable face" of militancy.
In August this year, two Hizb-ul-Mujahideen militants hailing from Kalaroos area of Kupwara district were killed and had joined the militant ranks months ago.
On August 26, four local youth, according to police, who were trying to cross LoC for arms training were arrested. Hours before their arrest they had posted photos on social media posing with guns. All of them were from different villages of Kupwara and were associated with militant outfit Al-Badr, police said.
Earlier in July, another local militant was arrested from Handwara area.
Some of the missing youth in north Kashmir are suspected to have joined militants.
"Unlike south Kashmir, all the militants who join militancy do not post their photographs online to declare their joining," a local said. "A number of militants who were killed had not disclosed their joining."
Other than that, some militants hailing from south Kashmir districts are active in parts of north Kashmir.
On August 3, among the two militants killed in Sopore, one was from south Kashmir's Pulwama.
Identified as Khursheed Ahmad Malik, an engineering student, he had gone missing a week earlier.
Recently, two families from south Kashmir's Shopian and Pulwama districts claimed that among the five militants killed in an encounter in Bandipora's Sumlar were their sons. Forces had claimed that the five militants were foreigners but Hizbul Mujhadeen in a statement said that they were locals.
As per a newspaper report in May this year senior Jammu and Kashmir police officers and intelligence officers are apprehensive, given the several incidents in north Kashmir in the past few of months, coupled with fresh intelligence inputs—see the northern region of the valley could be a major target area for militants.
(Aakash Hassan is a Kashmir based freelance journalist)
Get the best of News18 delivered to your inbox - subscribe to News18 Daybreak. Follow News18.com on Twitter, Instagram, Facebook, TikTok and on YouTube, and stay in the know with what's happening in the world around you – in real time.
Subscribe to Moneycontrol Pro and gain access to curated markets data, trading recommendations, equity analysis, investment ideas, insights from market gurus and much more. Get Moneycontrol PRO for 1 year at price of 3 months. Use code FREEDOM.
| Edited by: Sana Fazili
Read full article