'Dying Humayun Told Babur to Respect Cows': Rajasthan BJP Chief's History Blooper
Madan Lal Saini goofed up on the historical fact that Babur was Humayun's father, and not the other way round.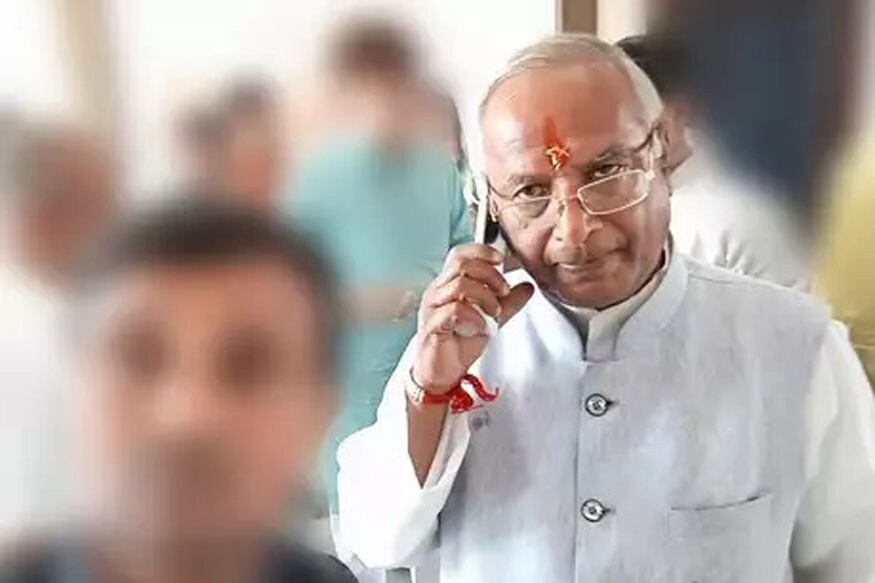 File photo of Madan Lal Saini.
Jaipur: Rajasthan BJP chief Madan Lal Saini has put his foot in the mouth, saying Humayun told Babur to respect cows if he wanted to rule India.
The senior Bharatiya Janata Party leader was caught on camera getting his history wrong, confusing the father with the son. I recall that when Humayun was on the deathbed, he called Babur and told him that he should respect cows, Brahmins and women if he wanted to rule Hindustan, Saini told reporters at the BJP's state headquarters.
Saini goofed up on the historical fact that Babur was Humayun's father, and not the other way round. Babur died in 1530, about 25 years before Humayun's death. The reporters had sought Saini's comments on the recent lynching of Rakbar Khan, also known as Akbar Khan.
Saini said even during the times of staunch Muslim rulers like Aurangzeb there was a ban on cow slaughter.
Akbar who died in Alwar had a case of cow smuggling lodged against him. Whatever happened was unfortunate. We live in a democracy which is run by laws, so taking the law into one's hands is not acceptable, Saini said.
Other Rajasthan BJP leaders have also criticised cow slaughter even while condemning the lynching.
Rajasthan Labour Minister Jaswant Yadav had said that members of the Muslim community should stop cow smuggling and respect the sentiments of the Hindus.
BJP legislator Banwari Lal Singhal had made a sweeping statement, accusing people from the victim's Meo community of being involved in crime in Alwar district.
The state police have so far arrested three men in the case. An assistant sub inspector has been suspended and three constables sent to the police lines for negligence. The government has also ordered a judicial inquiry.
Get the best of News18 delivered to your inbox - subscribe to News18 Daybreak. Follow News18.com on Twitter, Instagram, Facebook, Telegram, TikTok and on YouTube, and stay in the know with what's happening in the world around you – in real time.
Read full article