Encephalitis claims four more lives, toll rises to 304 in eastern UP
<p><strong>Gorakhpur:</strong> With nine more children succumbing to encephalitis at the BRD Medical College in Gorakhpur, the death toll due to the disease has climbed to 304 in eastern Uttar Pradesh this year.</p>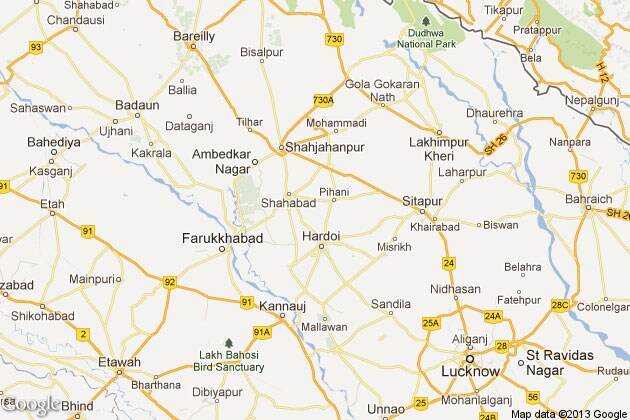 <p><strong>Gorakhpur:</strong> With nine more children succumbing to encephalitis at the BRD Medical College in Gorakhpur, the death toll due to the disease has climbed to 304 in eastern Uttar Pradesh this year.</p>
Gorakhpur: With nine more children succumbing to encephalitis at the BRD Medical College in Gorakhpur, the death toll due to the disease has climbed to 304 in eastern Uttar Pradesh this year.
The dead include one child each from Deoria, Gorakhpur, and Kushinagar districts of eastern UP, health officials said, adding 18 persons suffering from encephalitis have been admitted to the hospital since Thursday. This year as many as 1504 persons suffering from encephalitis, mostly children, were admitted to BRD Medical College Hospital, of which 304 died, they said.
Meanwhile, local BJP MP Yogi Adityanath undertook a foot march along with around 500 supporters from different organisations to protest the increasing Encephalitis toll and poor civic amenities. The procession began from BRD Medical College and reached the Commissioner s office after covering important places of the town.
The march culminated into a public meeting at the commissioner s office where Yogi demanded immediate action to check Encephalitis deaths.He handed over a memorandum to the commissioner in this regard. Yogi had launched a campaign on September 16 against Encephalitis deaths and poor civic amenities in the town.
Get the best of News18 delivered to your inbox - subscribe to News18 Daybreak. Follow News18.com on Twitter, Instagram, Facebook, Telegram, TikTok and on YouTube, and stay in the know with what's happening in the world around you – in real time.
Read full article