Sacked Gujarat Police Officer Sanjiv Bhatt Arrested in 22-year-old Case of Planting Drugs
CID's DGP Ajay Tomar said it has been established in investigation that the raid was fake and the wrong person was framed in the case.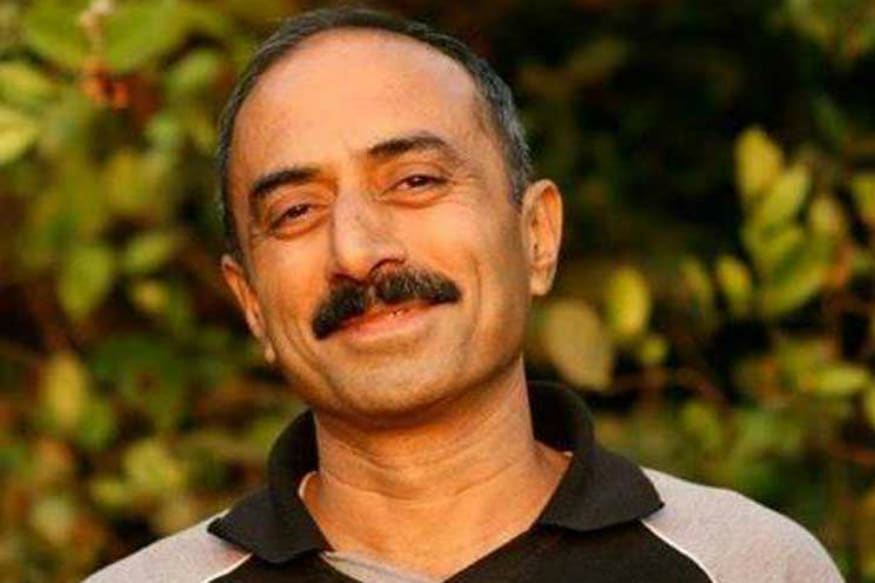 File photo of former IPS officer Sanjiv Bhatt.
Ahmedabad: Sacked Gujarat IPS officer Sanjiv Bhatt was arrested on Wednesday by the Gujarat CID in connection with a 22-year-old case of alleged planting of drugs to arrest a man in Banaskantha district of the state.
CID's DGP Ajay Tomar said Bhatt along with the then police investigator of the local crime branch was arrested after being questioned for several hours.
"The investigating agency has found evidence against Sanjiv Bhatt and I D Vyas. Hence these two arrests have been made by the police in this case. The CID Crime will summon all those who are involved in this case and take appropriate action if their role is established. For the moment, two arrests have been made in this case," he said.
The case dates back to 1996, when a Rajasthan-based lawyer was arrested for being in possession of opium. The advocate had approached the court with the contention that he was framed in a false case.
Asked what was the exact role of Bhatt was in this case, the top cop said, "We are yet to produce him in the court for seeking custodial interrogation. I cannot divulge all the details that we have collected so far. However, it has been established in investigation that the raid was fake and the wrong person was framed in the case."
In May 1996, a team of Gujarat police had arrested one Sumersingh Rajput from Pali in Rajasthan. He was booked under sections of the Narcotics and Psychotropic Substances Act (NDPS) for being in possession of one kilo gram of opium at a hotel room in Palanpur.
Five months later, Rajpurahit filed a case against former judge of the Gujarat High Court Justice RR Jain, Sanjiv Bhatt and the Banaskantha police for falsely implicating him the case.
In his petition, he contended that the then High court judge, Bhatt and others hatched a conspiracy and filed a false case against him because his family were not vacating a shop owned by Justice Jain's sister in Rajasthan.
In June this year, the Gujarat High Court asked the Gujarat police to form a special investigating team under the CID and investigate the matter thoroughly.
"Prime facie, the contentions by Sumersingh Rajpurohit that he was falsely implicated in the case to get the shop vacated have been been found to be true. We will take action against all those who are involved in this case," Tomar stated.
Bhatt was in August 2015 sacked by the union home ministry on grounds of "unauthorised absence" from service. He has been a vocal critic of the ruling BJP and Prime Minister Narendra Modi on social media platforms.
He has also been waging a legal battle against the Gujarat government for a long time. He testified against state government functionaries before the SIT investigating the post Godhra riots as well as before the Justice Nanavati Commission. Bhatt could not be reached for comment. he will be produced before a court in Palanpur on Thursday.
Get the best of News18 delivered to your inbox - subscribe to News18 Daybreak. Follow News18.com on Twitter, Instagram, Facebook, Telegram, TikTok and on YouTube, and stay in the know with what's happening in the world around you – in real time.
| Edited by: Aakarshuk Sarna
Read full article