GET Stock

Quotes


FB Post Gets Katju Historic SC Invite to Point Out 'Flaws' in Judgment
In an unexpected move, the Supreme Court has taken serious note of criticism of its judgment and lack of legal knowledge by former SC judge Markandey Katju.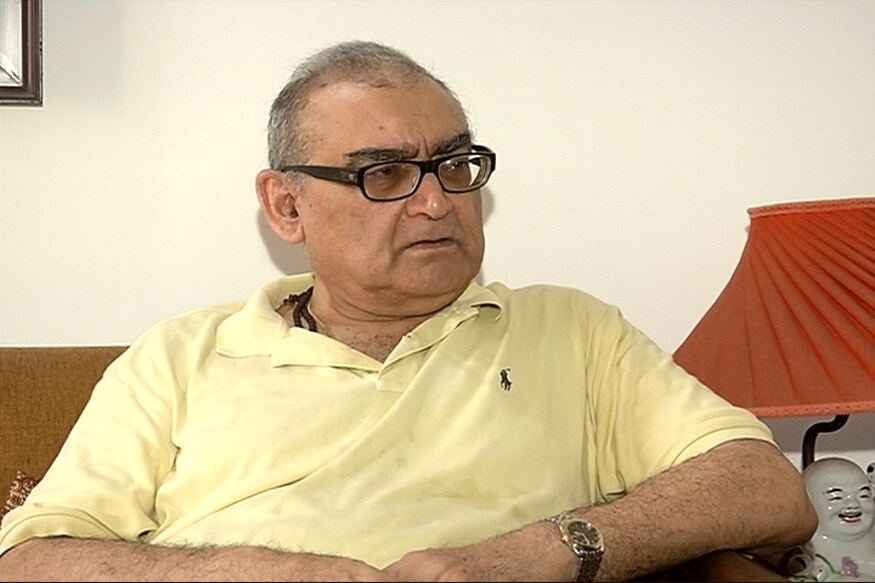 A file picture of Justice (Retd) Markandey Katju.
New Delhi: In an unexpected move, the Supreme Court has taken serious note of criticism of its judgment and lack of legal knowledge by former SC judge Markandey Katju.
A two-judge bench, while hearing a review petition in the Soumya rape and murder case, took note of a Facebook post by Katju, which not only scorned at the court's judgment, but called it "a grievous error of law". The court has now issued a notice to Justice Katju and called for his personal appearance in the courtroom on November 11 to assist the court in deciding the review petition filed by the Kerala government.
In its order, the court on Monday said, "A Former Judge of this Court Justice Markandey Katju in a blog published on Facebook has expressed an opinion that the judgment and order dated 15th September, 2016 passed by this Bench needs to be reviewed in an open Court hearing. Such a view coming from a retired Judge of this Court needs to be treated with greatest of respect and consideration."
"We issue notice to Justice Markandey Katju, former judge of this Court and request him to appear in Court in person and participate in the proceedings on 11th November, 2016, as to whether the judgment passed by this Bench suffers from any fundamental flaw so as to require exercise of the review jurisdiction."
This is the first time that the top court has taken cognizance of an opinion expressed by a former judge and sought his assistance in deciding the case.
The Supreme Court had on September 15 commuted the death sentence of the accused in the rape and murder case of a 23-year-old woman in Kerala. The judgment immediately sparked a debate on social media and the judges, too, were criticised.
Justice Markandey Katju, too, joined the debate and expressed himself on Facebook. "Supreme Court has grievously erred in law by not holding Govindachamy guilty of murder. The Court held that since it has not been proved that the accused had intention to kill he cannot be held guilty of murder. What the Court has overlooked is that section 300 IPC, which defines murder, has 4 parts, and only the first part requires intention to kill. If any of the other 3 parts are established, it will be murder even if there was no intention to kill. It is regrettable that the Court has not read section 300 carefully. The judgment needs to be reviewed in an open court hearing," Katju wrote on Facebook.
Soumya, a 23-year-old woman from Manjakkad near Shornur, she was travelling in a passenger train from Ernakulam to Shornur on February 1, 2011. Convict Govindaswamy had tried to rob Soumya in a deserted ladies compartment, smashed her head against the wall when she resisted, pushed her hands into the gap of a closing door and threw her out of the train. He subsequently jumped out of the speeding train, walked 200 metres to find her lying in a pool of blood, seriously injured. He carried her to the woods near the rail track and brutally raped her. Few days later, the woman died in hospital.
In 2011, a trial court in Thissur found the accused guilty and sentenced him to death. The judgment was upheld by the Kerala High Court.
Also Watch
| Edited by: Nitya Thirumalai
Read full article