Father of Dalit BJP MLA From UP Alleges Discrimination by Yogi Government
As per the information, Karan Rawat, cousin of BJP MLA MLA Gorakhnath Baba, was attacked by husband of BJP's Block Pramukh Sarvjeet Singh and his gunner along with others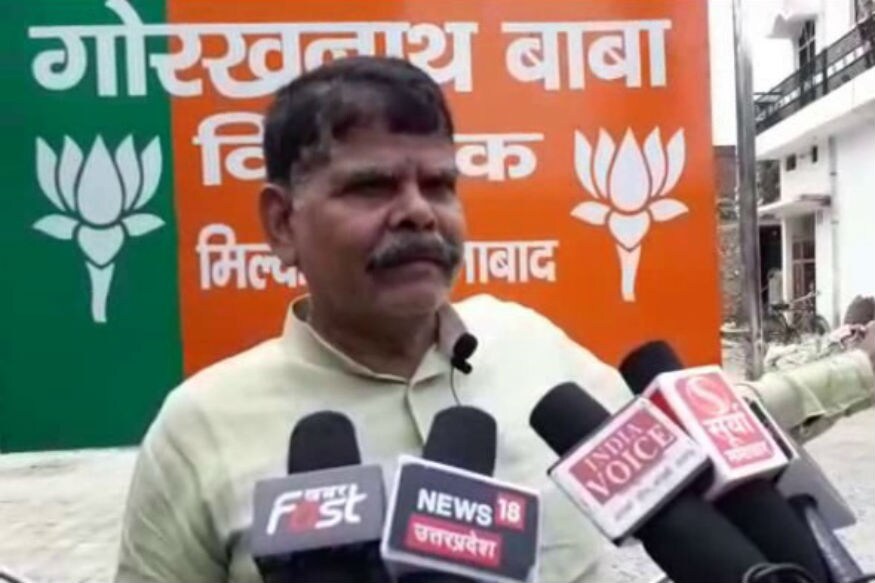 File photo of Harishchandra.
Lucknow: The father of BJP MLA from Milkipur in Faizabad of Uttar Pradesh has alleged that the state government is not concerned about his complaints as he is a Dalit. His contention is had he been a member of the upper caste things would have been different.
As per the information, Karan Rawat, cousin of BJP MLA MLA Gorakhnath Baba, was attacked by husband of BJP's Block Pramukh Sarvjeet Singh and his gunner along with others.
Speaking to News18, Harishchandra, father of the BJP MLA, said, "We belong to lower caste that's why our woes are not being addressed. It has been 10 days since our family member was attacked but no one has been arrested. Had it been the case of anyone from the upper caste, the culprits would have been arrested by now."
Karan Rawat was attacked while he was on his way to his home in Saadatganj.
The video of the incident has since gone viral on the social media. However, the police have registered case against six people for attempt to murder and for violation of the Scheduled Castes and Tribes (Prevention of Atrocities) Act.
Police are conducting raids in Lucknow, Sitapur and Deoria.
On Friday, the police had also conducted a raid at the premises of block pramukh's husband Sarvjeet Singh but no one was found on the spot.
| Edited by: Ashutosh Tripathi
Read full article