Father Out With 2-year-old Son Thrashed by Mob Over Child Lifting Rumours in Mangaluru
Khalid cried out that he was the father of the boy and not a kidnapper, but his pleas fell on deaf ears.
Mangaluru: A 30-year-old man who was travelling with his two-year-old son was thrashed by a mob in Mangaluru's Ujire town on Thursday over suspicion that he was a child lifter.
The man, Khalid, was in an auto with his son, who was crying because of being scolded and beaten by his father. Two passersby on a bike noticed that the child was crying and decided to follow them.
Khalid went to a local restaurant for tea and was confronted about the crying toddler by the bike-borne men. When he couldn't give a satisfactory answer, the men branded him as a child lifter and started beating him up. He was reportedly in an inebriated condition, which is why he could not answer them properly.
A huge crowd gathered and joined in to beat the 30-year-old man. (Photo: News18)
Soon, more people joined in on the thrashing. Khalid cried out that he was the father of the boy and not a child kidnapper, but his pleas fell on deaf ears.
However, someone at the spot informed the police, who was quick to break up the mob and rescue the 30-year-old. When police asked who had started the attack, no one came forward. The police then took the man and the toddler to the police station.
At the police station, the cops called Khalid's wife to confirm that he was indeed the father of the child. He was then let go. However, a case has not been filed as Khalid did not want to press charges against anyone, police said.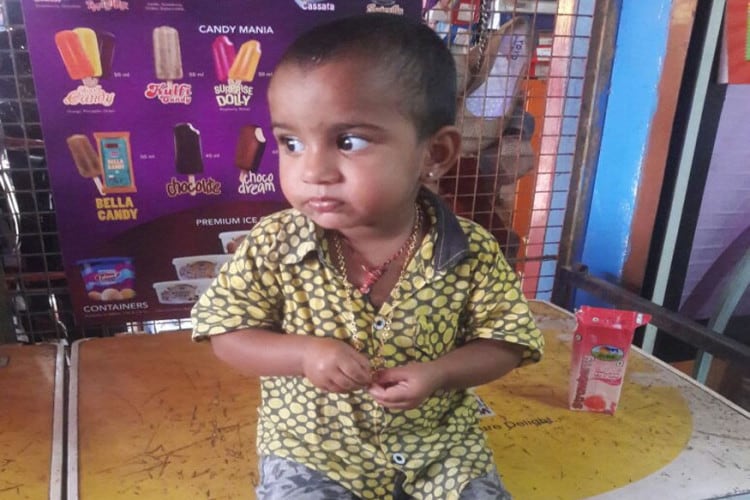 The toddler was crying after being scolded that made the mob assume that Khalid was a child lifter. (Photo: News18)
The mob attack is the latest in a long line of such incidents, where innocent people have been beaten up after being mistaken for child lifters. Such incidents have seen a spike in the last couple of months, with over 20 people being lynched across the country.
Many of the cases have been fuelled by fake messages being forwarded on WhatsApp about child lifters being active in the area. On Thursday too, three priests were rescued in the nick of time from a frenzied mob by Army men in Assam. Similarly, in Chennai, two labourers were rescued by police after they came under attack.
Get the best of News18 delivered to your inbox - subscribe to News18 Daybreak. Follow News18.com on Twitter, Instagram, Facebook, Telegram, TikTok and on YouTube, and stay in the know with what's happening in the world around you – in real time.
| Edited by: Aakarshuk Sarna
Read full article