75 Years on, 'The Bad Penny' Remains a Mystery
Lt James H Henderson was piloting the ' The Bad Penny' on a return trip to Chengkung in China's Yunnan province from Chabua, Assam along with three other aircraft when it went missing.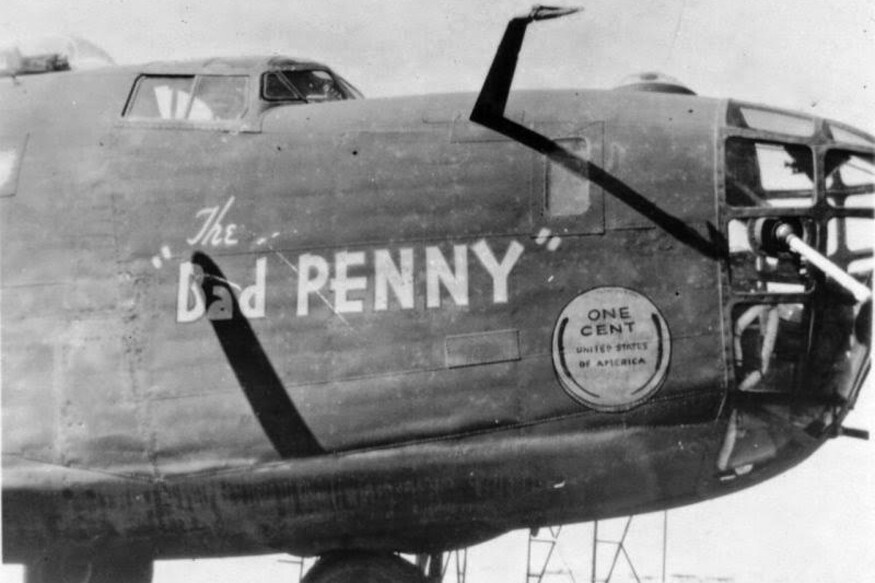 The Bad Penny was a four-engine B-24 heavy bomber — designed to attack enemy positions from the air with its bombload, after flying long distances. (Courtesy: http://www.americanairmuseum.com​
Guwahati:
April 1, 1943, remains an enigma for the families of five airmen of the United States Army Air Forces (USAAF), who were reported Missing In Action (MIA) 75 years ago during World War II.
The B-24 Heavy Bomber, 'The Bad Penny' 41-24238 (375th Bomb Squadron, 308th Bomb Group), was being piloted by Lt James H Henderson. It was on a return trip to Chengkung in China's Yunnan province from Chabua, Assam, along with three other aircraft, when they encountered wing icing.
An hour and a half into the trip, Lt Henderson radioed he was returning to Chabua but did not state the problem. No more was heard from the plane nor the five men on board.
No one knows what Henderson and his crew members might have endured during that moment. Their families, not unexpectedly, still wonder what exactly had happened. Families of the men are trying to preserve the memories but it seems to be fading with the passage of time.
The Bad Penny was a four-engine B-24 heavy bomber designed to attack enemy positions from the air with its bombload, after flying long distances. It also had gunners to protect itself from enemy fighter aircraft. The crew comprised 1st Lt James H Henderson, pilot; 2nd Lt Warren Murphy, co-pilot; 2nd Lt Burton L Watts, navigator; S/Sgt William L Cervantes, engineer and S/Sgt Francis Markley, radio operator. The names of all five airmen are inscribed on the Tablets of the Missing at the Manila American Cemetery; their remains were never recovered.
Little information is known about the events leading to the disappearance of 'The Bad Penny', but Gary Zaetz, founder and chairman of Families and Supporters of America's Arunachal MIAs (Missing in Action) believes that the aircraft crashed in the northeastern state of Arunachal. Zaetz works with hundreds of relatives of World War II veterans who are waiting for their loved ones' remains to be recovered and returned from India.
"No one knows for sure whether the 'The Bad Penny' crashed in Arunachal or not, since the wreckage has not been found yet, but it's a good possibility it's in Arunachal," said Zaetz.
The US government's Defence Prisoners of Wars/ MIA Accounting Agency (DPAA) had been conducting searches at different sites in India since 2008 for remains of US personnel missing since WW II.
Crashes claimed the lives of almost 1,700 troops. Nearly 600 US aircraft are supposed to have gone missing while crossing the route called 'The Hump', moving supplies and aircraft from India over the mountains and into China.
It is in the northeastern state of Arunachal that a majority of the estimated 416 missing aircraft in India are believed to be. India had announced a moratorium on recoveries made in Arunachal in 2009, a year after the US sent a team to the wreckage site of the B-24 Liberator nicknamed 'Hot as Hell'. The crew was part of a formation of five B-24s from the 308th Bomb Group, 425th Bomb Squadron, flying a supply run from China to Chabua, Assam on January 25, 1944.
In April 2016, India handed over the excavated remains of the 'Hot as Hell' crew and the C-109 Army Air Force crew from two sites in Arunachal Pradesh at a repatriation ceremony held in New Delhi.
Gary Zaetz' uncle, Irwin 'Zipper' Zaetz, was the navigator of 'Hot as Hell'.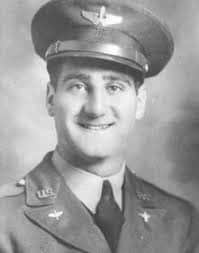 1st Lt Irwin Zaetz who navigated the B-24 Liberator 'Hot as Hell'
"I have been involved in this story since June 2007, when I found out that my uncle's plane — 'Hot as Hell' — had been found in Upper Siang district of Arunachal, near the village of Damroh. I visited the crash site, with the help of my guide, Oken Tayeng, in early October 2008," recalls Zaetz.
However, Zaetz accused the Indian government of not cooperating enough to find the missing American soldiers or return the remains to their families.
"I consider it absolutely unacceptable that the Indian Government has extended so little cooperation to the US Government in recovering the remains of these heroic men. In fact, from 2010 until late 2015, the Government of India imposed a de facto ban on all US MIA recoveries in Arunachal. No US Government recovery teams were permitted in Arunachal for those six years," observed Zaetz.
Earlier, in January this year, remains of a WWII plane were unearthed from the jungles of Papum Pare district in Arunachal Pradesh. A team of young locals from Kimin circle led by Taba Nobin recovered two 14-cylinder radial engines of an aircraft from the crash site in the deep jungles. Parts of the heavy debris still lie unattended as no one from the Indian government has shown interest in the findings.
"We were expecting someone from the government to come and have a look at the remains of this aircraft, but they seem indifferent. We are still looking for help to know the aircraft type, probably a US plane, but we need expert intervention," said Taba.
The crash site of 'Hot as Hell' near Damroh village, Arunachal Pradesh was reported in 2006 by Arizona mountaineer Clayton Kuhles, who had climbed the region's mountains as a hobbyist for years. The independent American investigator has discovered the locations of wreckage sites of many American aircraft in Arunachal, including 'Hot as Hell', 'Blackie's Gang', 'Haley's Comet', the 'Dreamboat', and the B-24 dubbed 'Pregnant Swan' flown by a crew of 10 from India to Kunming, China to join the fight against Japan. It never arrived.
Around 20 crash sites have been identified by American authorities in the region, most of them in Arunachal Pradesh. But the remains of only one of the 82 airmen still listed as missing in action by Pentagon has been recovered, identified and returned to his family in the US.
Zaetz now wants India to permit 'full recovery' of the crash sites in Arunachal, though he knows that even if the government allows the recoveries to continue without interruption, it could take years, or even decades to investigate the few sites that Kuhles has already found. But Zaetz and his group of family members of WWII veterans are willing to wait — each year of inaction adding to fading memories.
| Edited by: Aditya Nair
Read full article
Countdown To
Elections Results
To Assembly Elections 2018 Results