Firing Blanks: CBI Suffers Another Blow With 2G Verdict
News18 jots down a few other cases where the court ruled against the CBI and dismissed their cases.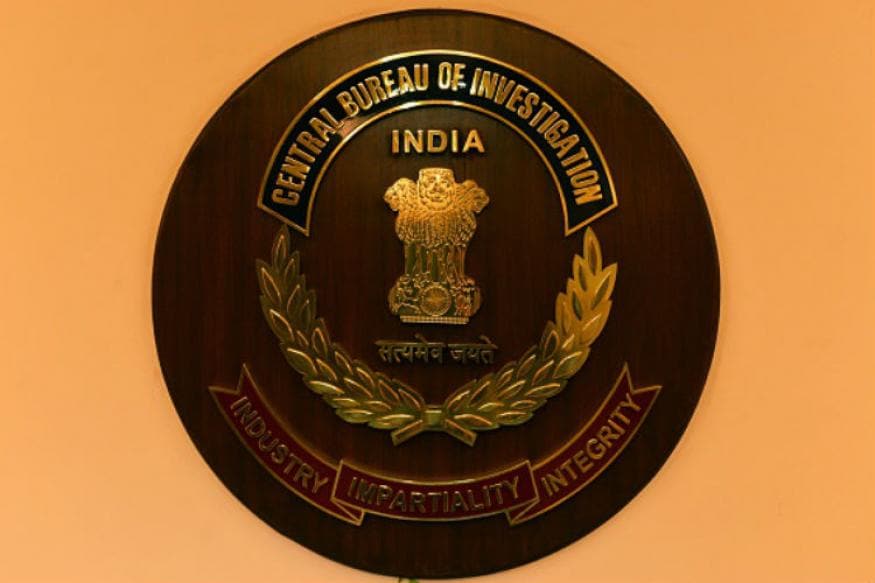 File Photo of CBI logo.
New Delhi: After the Aarushi verdict, the 2G case has again thrown the spotlight on the CBI and its investigating abilities.
Terming the probe as "directionless and diffident", Judge OP Saini said the case was all about "public perception, created by rumour, gossip and speculation" and that these "can't be relied in judicial proceedings."
The judge also noted that "in the beginning, the prosecution started with the case with great enthusiasm and ardour. However, as the case progressed, it became highly cautious and guarded in its attitude making it difficult to find out as to what prosecution wanted to prove. The quality of prosecution totally deteriorated and it became directionless and diffident," reads the CBI court verdict.
News18 jots down a few other cases where the court ruled against the CBI and dismissed their cases:
Aarushi Talwar and Hemraj Murder case
On May 16, 2008, 14-year-old Aarushi Talwar was found murdered in her parents' home in Noida. A CBI team under Arun Kumar, reached a conclusion that Aarushi & Hemraj were killed by the Talwars in a fit of rage after the parents saw them in an "objectionable position." However, in October 2017, Allahabad High Court ruled that the CBI failed to prove its case beyond reasonable doubt.
The judges said that the CBI couldn't even establish the motive of the crime, as the controversial theory of "sexual intercourse" between Aarushi and Hemraj stood debunked in court. The bench methodically took apart the entire line of investigation followed by CBI ever since it was roped in by the Uttar Pradesh government to probe the Aarushi case in 2008.
Jessica Lal Murder Case
On April 29, 1999, Jessica was shot at a party in South Delhi. In 2006, trial court acquitted all nine accused, including Manu Sharma, due to lack of evidence against them. In December 2006, the High Court convicted Sharma and awarded him life imprisonment for killing Jessica.
The HC stated, "With very great respect to the learned judge, Judge Bhayana, we point out that this manner of testing the credibility of the witness is hardly a rule of appreciation of evidence. ... Obviously, this reflects total lack of application of mind and suggests a hasty approach towards securing a particular end, namely the acquittal."
Syed Modi Murder Case
India's reigning number one badminton player Syed Modi was murdered on July 28, 1988 in Lucknow. The CBI had named seven accused in its chargesheet, including Modi's wife Amita, the then UP Minister Sanjay Singh and political leader, Akhilesh Singh.
The CBI theory was that the murder was committed by four hired assassins who were recruited by Akhilesh Singh, a Jan Morcha worker and son of a former politician of Rae Bareli who was connected with the underworld. Akhilesh, they claim, organised the crime at the behest of Sanjay Singh who was in love with Modi's wife, Amita, a co-conspirator in the case.
After 21 years in 2009, a Lucknow Sessions court sentenced accused Bhagwati Singh to life imprisonment and gave a clean chit to Amita and others.
Rimpa Haldar Murder Case (Nithari Killings)
On February 8, 2005, Rimpa was raped and murdered at Moninder Pandher's bungalow in Noida's Sector 31. In May 2007, CBI in its charge sheet absolved Pandher and listed his servant Surendra Koli as the main accused.
However, later in February, 2009, a special CBI Court in Ghaziabad found Pandher and Kohli as guilty in the case, leaving the CBI with egg on its face.
Madhumita Shukla Murder Case
Shukla, 24, was gunned down from close range in her two-room Lucknow apartment on May 9, 2003. Initially, the UP police was handed the case and later transferred to the CID.
It was then alleged that police compromised on inquiry of murder of poet Madhumita Shukla to protect Amarmani Tripathi.
Later after CBI probe in 2007 and a trial that spanned more than 8 months, the court of the district and sessions judge at Dehradun on October 24, 2007, convicted four accused persons -- Amarmani, Madhumani, Santosh Kumar Rai alias Satya Prakash and Rohit Chaturvedi -- and sentenced them to undergo life imprisonment.
In 2012, the Uttarakhand High Court upheld the life imprisonment of former UP MLA Amarmani Tripathi, his wife and two others while sentencing another accused, earlier let off by the lower court.
Get the best of News18 delivered to your inbox - subscribe to News18 Daybreak. Follow News18.com on Twitter, Instagram, Facebook, Telegram, TikTok and on YouTube, and stay in the know with what's happening in the world around you – in real time.
| Edited by: Bijaya Das
Read full article