Fishing banned for 7 months in Odisha's Gahirmatha Marine Sanctuary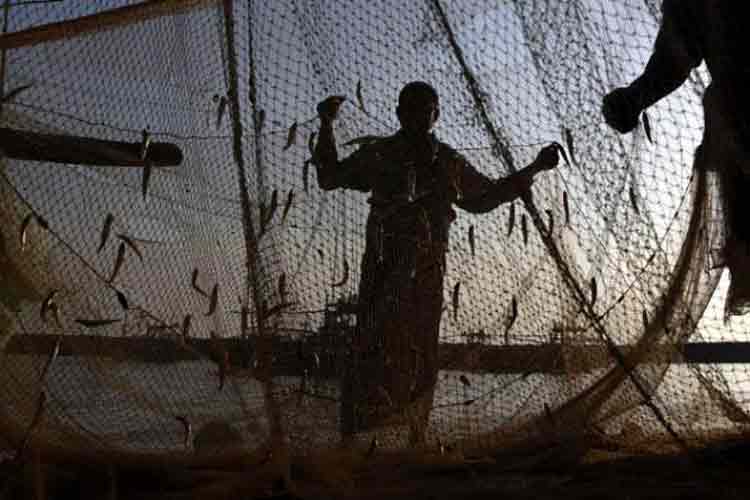 Representative image.
Kendrapara (Odisha): Odisha government on Sunday clamped a seven-month-long ban on fishing activity along the 20-km stretch of Dhamra-Rushikulya river mouth within Gahirmatha Marine Sanctuary in view of the commencement of mass nesting of Olive Ridley sea turtles.
An estimated 26,000 traditional marine fishermen in coastal Kendrapara and Jagatsinghpur districts were likely to be affected by the ban clamped as per sections 2, 4 and 7 of the Orissa Marine Fishing Regulation Act (OMFRA), 1982 and provisions of the Wildlife Protection Act, 1972.
Over one hundred trawlers and vessels were seized and its crews were arrested during the ban clamped last time as vessels defied the OMFRA provisions and indulged in fishing along the prohibited water zones, Forest department officials said.
"To ensure the safety of turtles, prohibitory orders are being strictly enforced. The trawler operators have been cautioned not to venture into the prohibited water zone. Any act of trespass will invite punitive measures," said Bimal Prasanna Acharya, Divisional Forest Officer, Rajnagar Mangrove (wildlife) Forest Division.
Get the best of News18 delivered to your inbox - subscribe to News18 Daybreak. Follow News18.com on Twitter, Instagram, Facebook, Telegram, TikTok and on YouTube, and stay in the know with what's happening in the world around you – in real time.
Read full article