GET Stock

Quotes


Powered by



MRP for Vegetables Soon? RSS-Linked Farmers' Union Keeps Budget Hopes Before Modi Govt
Bhartiya Kisan Sangh chief Mohini Mohan Mishra says mandis pay farmers less than the minimum support price, while charging more from the consumers.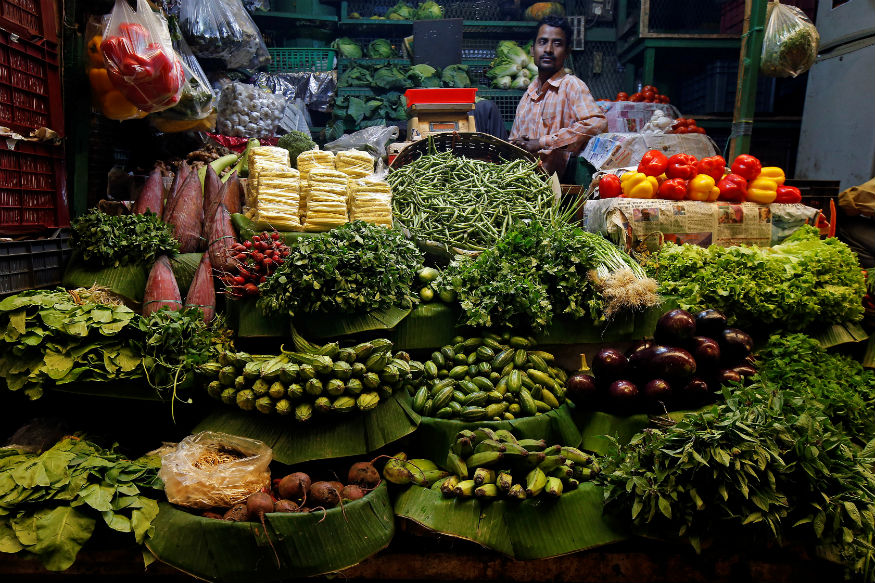 A vegetable vendor waits for customers at a market in Kolkata on December 13, 2017. (REUTERS/Rupak De Chowdhuri)
New Delhi:
Days before the Modi government presents its last full-fledged budget before 2019 Lok Sabha elections, the RSS-affiliated Bhartiya Kisan Sangh has demanded maximum retail prices (MRPs) to be fixed for farm produce.
"The government needs to cap the prices of vegetables and other farm produce. It is unfair that a farmer sells tomato at Rs 5 per kg, but the same it sold at
mandis
(markets) for Rs 30. The cost rises to Rs 50 per kg by the time it reaches the consumer. A farmer purchases all raw materials at maximum retail price, but sells the produce at minimum retail price," said Mohini Mohan Mishra, national secretary of the Bhartiya Kisan Sangh.
"Farmers are not getting profitable price for their produce. Mandis are not taking the produce at the MSP. In fact, farmers end up getting less than the MSP at mandis," he said.
Mishra said the government's promise of hiking minimum support price for farmers was an election gimmick. "The low minimum support prices are meant to appease those who purchase the produce. This is election politics. The mentality is not to pay the farmers, but to appease the consumer and the trader. If potato, onion or tomato prices increase, the government is defeated. So they oppose good price for farmers in the name of inflation."
Currently, only Punjab and Haryana have minimum support price (MSP) for perishable goods like vegetables.
"The government should declare MSP for all major crops. Currently, the government has declared MSP for only 23 crops. The rest are outside the MSP range," said Mishra.
Union Agriculture Minister Radha Mohan Singh had admitted in Parliament during the Winter Session that farmers were not getting the right MSP for their crops and that efforts were being made to fix the price.
According to some reports, tomato was being sold at Rs 6.40 per kg in Andhra Pradesh's Madanapallem, which houses south India's largest tomato market, in December. The farmers in Kurnool and Anantapur, from where the produce came, got just 65 paise per kg, 885% less than the end price.
Pitching for a reduction in the cost of production, Mishra said, "The government has the right intention… but it has to help reduce the cost of production. If you look at Goods and Services Tax, there is no input credit for farmers. Reduce the cost of production or, at the very least, provide input subsidy directly to farmers. The government has to chart a course to achieve its target of doubling farmer's income by 2022."
Also Watch
| Edited by: Nitya Thirumalai
Read full article