Fodder scam: How can I be punished when I have not done any crime, asks Lalu Yadav
<p><strong>Ranchi:</strong> "When I have not done any crime, how have I been punished?" This was Lalu Prasad's instant reaction when a CBI court jailed him for five years for his involvement in the fodder scam.</p>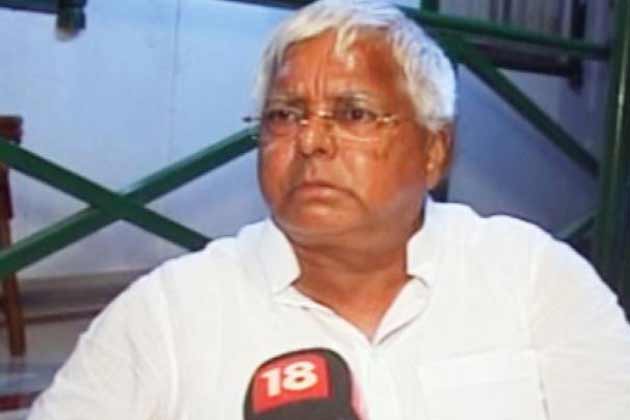 <p><strong>Ranchi:</strong> "When I have not done any crime, how have I been punished?" This was Lalu Prasad's instant reaction when a CBI court jailed him for five years for his involvement in the fodder scam.</p>
Ranchi: "When I have not done any crime, how have I been punished?" This was Lalu Prasad's instant reaction when a CBI court jailed him for five years for his involvement in the fodder scam.
An upset Lalu Prasad asked the question at the Birsa Munda Central Jail in Ranchi over video conferencing facility after he heard the special CBI court sentencing him with a Rs.25 lakh fine.
Judge Pravas Kumar Singh retorted: "You can appeal in the higher court."
Lalu Prasad's lawyer Chitranjan Prasad met the RJD leader, who will now lose membership of the Lok Sabha, in the jail after the judgment and later said: "We will appeal in the high court Oct 17."
Get the best of News18 delivered to your inbox - subscribe to News18 Daybreak. Follow News18.com on Twitter, Instagram, Facebook, Telegram, TikTok and on YouTube, and stay in the know with what's happening in the world around you – in real time.
Read full article