Food Alone Won't Solve Problems, Say Experts on National Nutrition Mission Launch
Prime Minister Narendra Modi used International Women's Day as the occasion to roll out the Rs 9,000 crore scheme to tackle chronic malnutrition in India.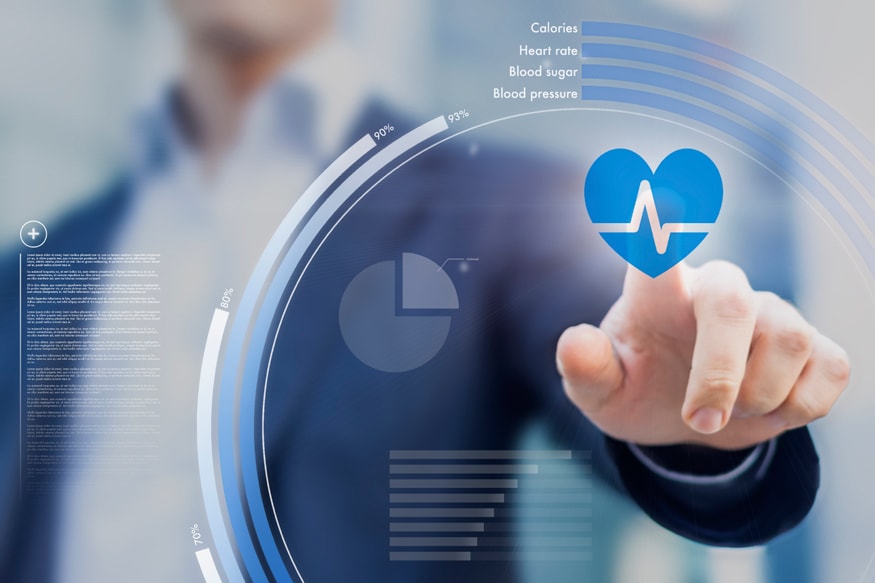 The image is for representation purpose only. (Image: Reuters pictures)
New Delhi:
National Nutrition Mission has been launched under the moniker of 'Poshan Mission' but the focus must not be only on food, said health and nutrition scientists.
Prime Minister Narendra Modi used International Women's Day as the occasion to roll out the Rs 9,000 crore scheme to tackle chronic malnutrition in India.
The Niti Aayog drafted mission, announced December 2017, under the Ministry of Women and Child Development (WCD), has the ambitious goals of bringing the rate of reduction of stunting, undernutrition, low birth weight in India to 2 percent per annum, and anaemia to three percent per annum. Over three years the NNM will target 10 crore people and kick off in 315 districts in this first phase of 2017-18.
India's currently reduces stunting — below standard height in a child between zero to 59 months in age — by 1 percent per annum and has 468 million stunted children, one-third of the world's according to UNICEF. It reduces low birth weight by even less.
To double these, in such a short time, is a challenge. "Maybe if we aim this high, we'll hit a number that's close to 2 percent," said Dr. HP Sachdev, of Sitaram Bhartia Institute of Science and Research, New Delhi. "But we can't push too much food onto people."
Patience, he stressed, was key, and making people too much eat calorie dense food in such a short time would lead to problems of overnutrition and non-communicable disease, which India already has a high burden of.
"No one talks of the fact that we are already making substantial progress," said Sachdev, who's worked for decades on nutrition needs in India. We may be able to reduce rates of stunting more quickly but impacts on low birth weight — when a baby weighs less than 2.5 kg at birth — will and must take some time. "We have the challenges of intergenerational change," he said, where people's body sizes will not go up rapidly.
Low birth weight is linked to the poor nutrition a woman who becomes a mother gets throughout her life, especially in her childhood. Tackling malnutrition in children now will show gains in their babies only a generation later.
What, most importantly, "needs acknowledgment as well as appreciation is the recognition that mere food is not the problem," said Dr. Shweta Khandelwal, Senior Research Scientist at the Public Health Foundation of India (PHFI). All social determinants must be tackled, such as water and sanitation, immunisation, behaviour change. "This is the first time when convergence, often talked about, almost never attained is being attempted formally," she added, and that, despite the "tad bit challenging" goals, makes her optimistic.
Sachdev defines India's malnourished as "undersized". He follows the same line of thought, saying that India's people are not hungry for nutrients and calories but for an overall development. The reasons being undersized vary from region to region, and also over time. "The good news," he said, "is that the most backward districts will be focused on. The key is equity."
This equity, however, will only be achieved through dedicated behavioural counselling, pointed out Dr. Suparna Ghosh, Additional Professor with PHFI. These behaviour strategies must go beyond just developing and distributing information, education, and communication (IEC) materials.
For this, India's frontline health workers, the ASHA and the Anganwadi workers, cannot be stretched too thin, she warned. "Counselling is a different ball game entirely, time is an important component of this process, I don't know how well even trained health professionals are equipped to do it, it requires good training in communication" she said.
Work with mothers, she urged, give them livelihood security, so that they can generate resources to spend on their food and nutrition education so that they can take good decisions to make their diet nutritious. Currently working with Adivasi groups in Jharkhand on local food practices, she brought up the importance of dietary diversity and locally grown nutrient-rich food.
The women who serve as the ASHA and Anganwadi workers for their villages are often deputised to talk to families, most often women about health practices. If talking about food under the NNM, too falls to them, they must be given the time and training to do so.
India's doctors have long pointed out, a woman not only eats last and the least in most households, but is also the least likely to have money spent on her health. This conditioning of the mother, to put her health last, is inherited by her girls, and malnutrition flourishes through generations.
To break this, Ghosh, said, has to be a transectorial effort, beyond just the WCD ministry. Agriculture, health, finance, human resources, etc., all need to unite under the NNM.
| Edited by: Puja Menon
Read full article
Countdown To
Elections Results
To Assembly Elections 2018 Results