nda:
Needmore seats to Win

Needmore seats to Win
upa:
Food and Food for Thought in the Hills and Bylanes of West UP
Living in the crowded Capital, if you think Karim's is the best example of Mughlai cuisine, think hard again.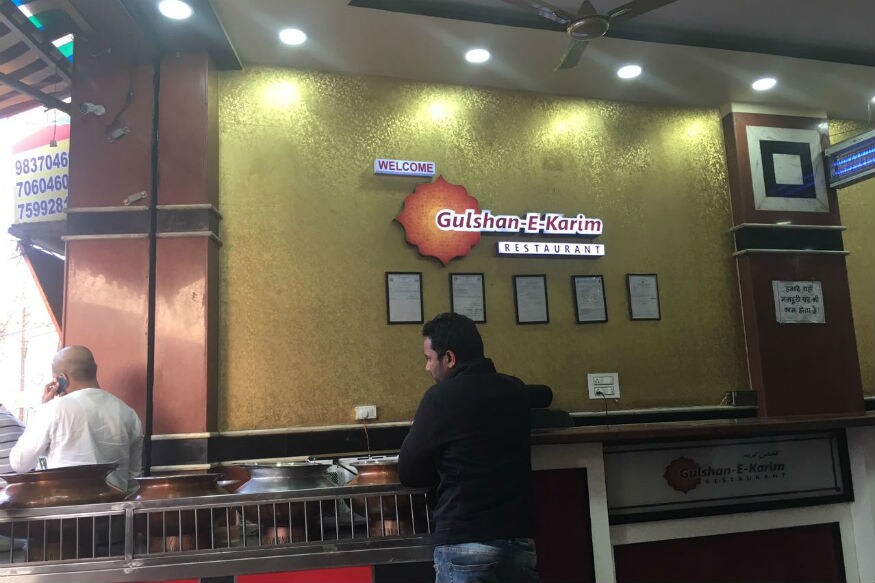 Gulshan-e-Karim, a restaurant in Moradabad, is famous for its Mughlai food.
At Orchard, in Dehradun's Rajpur, lunchers eat quietly marvelling at the sights.
Tables are lined nicely in a row in the restaurant, arguably the best in the Doon Valley, and at the maitre d' signed books by Ruskin Bond are available. Bond, his fondness for poetry known to all, has left his signature on a collected volume of Rudyard Kipling's verse.
Across the sylvan restaurant, emerald green foothills are visible, looking splendid as the morning mist has now cleared the noon sun.
The restaurant celebrates the Doon of the old, the green, leafy, calm and meditative valley Bond has written so elegantly about in his earlier books.
Going to the city from the largely undisturbed suburb of Rajpur, the capitalist blight is visible. Gigantic malls, flashy brands, jiggling neons and gaudy eateries have sprouted on both sides of Rajpur Road.
Dehradun is now slowly going to seed, a city fast losing its character, a city that just can't cope with the new advances a GDP-obsessed India is bringing in its wake. It's only in places like leafy Orchard, where the food is great, that the city of past can still be remembered and reminisced about.
More food for thought
Living in the crowded Capital, if you think Karim's is the best example of Mughlai cuisine, think hard again.
The best Mughlai food is available in small, dusty and smelly cities such as Amroha, Rampur and Moradabad. Food so delicious your stomach can growl for days remembering every morsel of it.
On the sly, if your hunger for it is acute and if some of your Muslim friends are generous, you can also partake of partridge meat. And then there are innumerable varieties of biryani, each one more tastier than the other. Yes, morbid fears of cholesterol and obesity and indigestion trouble looking at the rich, sumptuous, scrumptious and oily display of dishes, but vanish soon as you dip your roties in the gravy and start chomping.
A beautifully done mewa malai chicken can transport you to houri-filled heaven and a great mutton korma can stay with you for months, if not years. And the best dessert, if your luck doesn't desert you in the gullies of these pokey, lagging and languid cities, you can have is kheer cooked overnight in sugarcane juice.
Western UP, during elections, offers food and food for thought in equal measure.
Also Read:
Every Day is a New Chapter in Changing Stories of Jatland
Tularam's gulabjamun
Suddenly, driving across the country where the roads still belong to a dark India one comes upon a discovery so fantastic one's mind completely forgets all the twists and turns and tortures of the journey.
Tularam's in Nagina, midway between Haridwar and Moradabad, is such a gem. One had always heard about extraordinary gulabjamuns from these areas, but Tularam's jamuns, soft, light brown and almost shaped like ping-pong balls, redefine the quality of Indian sweets.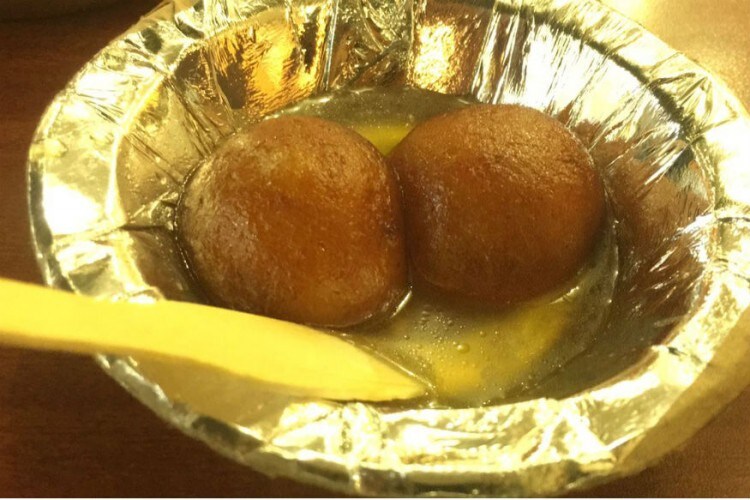 Not only they instantly melt in one's mouth, leaving one totally gobsmacked, but their divine taste lingers all the way to Moradabad.
Covering an Indian election can grind anyone down, but it is ethereal delights like these that make the experience so enriching.
Nagina may put you in the mind for old, Urdu-dominated Bollywood songs, but this gem is worth more than all the melodious songs put together.
(Get detailed and live results of each and every seat in the Lok Sabha elections and state Assembly elections in Andhra Pradesh, Odisha, Arunachal Pradesh and Sikkim to know which candidate/party is leading or trailing and to know who has won and who has lost and by what margin. Our one-of-its-kind Election Analytics Centre lets you don a psephologist's hat and turn into an election expert. Know interesting facts and trivia about the elections and see our informative graphics. Elections = News18)
| Edited by: Ashutosh Tripathi
Read full article
Countdown To
Elections Results
To Assembly Elections 2018 Results