Two Months After Quitting TMC, Bhaichung Bhutia to Launch His Political Party Tomorrow
Prior to his quitting the Trinamool Congress, Bhutia had also opposed the official party line by expressing his support for the separate state of Gorkhaland.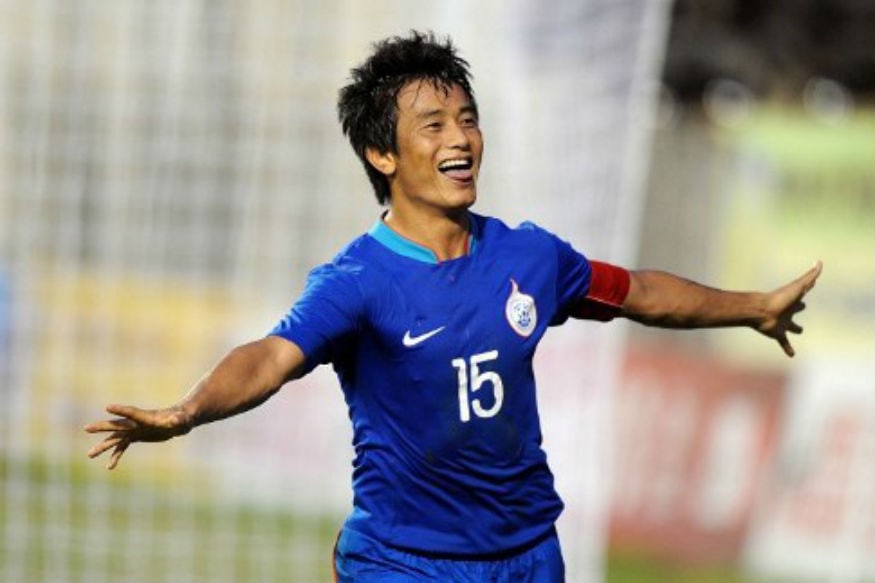 File Image of Bhaichung Bhutia (Image: AFP)
Kolkata: Barely two months after quitting Trinamool Congress, former footballer-turned-politician Bhaichung Bhutia is all set to launch his political party in Sikkim. The party will be formally launched in New Delhi on Thursday.
Speaking exclusively to News18, Bhutia said, "Yes, this is true that I am going to launch my own political party. My party will be dedicated to the people of Sikkim for their development, their happiness and most importantly, it will be against the corruption in the state. We will demand CBI probe in several issues."
"The name of the party will be revealed at the launch in Delhi on Thursday. Our party would take shape in the next three weeks as all members will be given individual responsibilities to strengthen the party from its grassroots. We would have a separate women's wing to address their issues at the national level," the footballer-turned-politician said.
Justifying the need for a new political party, Bhutia said, "If you want to change the system, then you have to be in the system. By screaming from outside, one can do nothing. Initially, my family was against my decision. They felt politics was dirty. But now my wife and other family members are convinced that change in Sikkim is only possible through a correct political platform."
"I would like to thank several scholars, a professor from Delhi University, doctors and young professionals who are coming forward and expressing their desire to join my party. Concerned over corruption, people want change in Sikkim and, therefore, they are coming forward," he added.
Outlining his party's agenda, Bhutia said, "Besides working hard to eliminate corruption, we will focus on job creation, investment, sports, education, health, drinking water, basic civic amenities and better roads."
Asked about his future relationship with the governments at the Centre and neighbouring states like West Bengal, he said, "Our relation with everybody will be cordial as long as they fulfil the expectation/aspiration of the common people in Sikkim. We want to deal everything politically without compromising the need of people living in Sikkim."
On West Bengal Chief Minister Mamata Banerjee's call for the formation of a federal front, he said, "At present, we are focusing on launching our party. Rest, we will decide later."
On February 26, following his unsuccessful stint with the Trinamool Congress, which twice offered him tickets to contest in elections from Bengal, Bhutia announced his decision to quit the party.
"As of today I have officially resigned from the membership and all the official and political posts of All India Trinamool Congress party. I am no longer a member or associated with any political party in India, he tweeted.
The ace striker retired from professional football in 2011 and decided to switch to politics in West Bengal.
In 2013, he joined the TMC and expressed the need for more sportspersons to take up politics. A year later, in 2014, Bhutia contested the Lok Sabha elections from Darjeeling but lost to BJP's SS Ahluwalia by a margin of 1,96,795 votes.
In 2016, he contested the Assembly elections in Bengal from Siliguru but was defeated by CPI (M)'s veteran Ashok Bhattacharya by a margin of 14,072 votes.
Prior to his quitting the Trinamool Congress, Bhutia had also opposed the official party line by expressing his support for the separate state of Gorkhaland.
Besides his involvement with the new political party, Bhutia – a Padma Shri winner in 2008 ­– also runs Bhaichung Bhutia Football School in New Delhi.
| Edited by: Sumedha Kirti
Read full article