Will the Singh billionaire brothers make it?
Billionaires Malvinder and Shivinder are relentless in their efforts to make Fortis Healthcare a global player. Will they succeed?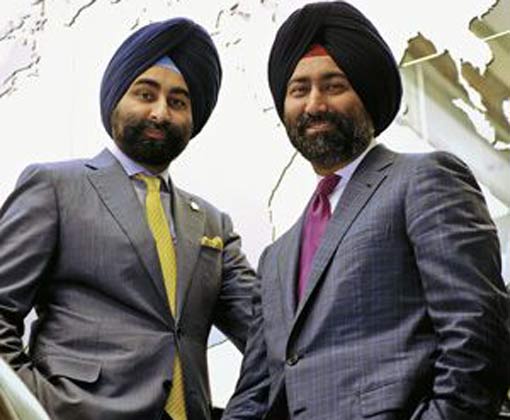 Billionaires Malvinder and Shivinder are relentless in their efforts to make Fortis Healthcare a global player. Will they succeed?
It was early 2010, and Fortis Healthcare's board—chaired by the billionaire Singh brothers, Malvinder and Shivinder—was in session. One of the directors couldn't make it to Delhi, and instead called in. At one point, Shivinder made a point and the director on the call interrupted to clarify, "Who is it, Malvinder [the elder brother] or Shivinder?" The younger brother immediately quipped: "It doesn't matter, it's the same."
Although a fun anecdote, this incident throws light on the special bond between the brothers. In India Inc, where incessant family feuds appear to be the norm, Malvinder Mohan Singh and Shivinder Mohan Singh make an unlikely pair. Though their father and uncles fought over family jewels, the brothers have shown that it makes better business sense to hunt in a pack of two. And on the face of it, the brothers seem to be working well as a closely-knit team.
They have now set in motion a plan to make Fortis Healthcare the first truly global healthcare provider—something that no other organisation has been really successful at. Yes, there's Singapore-based Parkway Pantai with a presence in seven countries and a capacity of 3,000 beds. But almost 70 percent of its revenue comes from within Singapore. In comparison, Fortis Healthcare currently has a presence in 10 countries and its revenue of $1 billion can almost be equally divided between its Indian and global operations. Even the world's largest operator of healthcare facilities, Hospital Corporation of America, is confined to one country. "In going global, Fortis is taking a huge risk..the brothers will either be called visionaries or end up in misery," says an executive from the industry who didn't want to be named.
Older healthcare players in India, including Prathap Reddy, owner of Apollo Hospitals, and their uncle Analjit Singh, who owns Max Healthcare, are happy to expand in the still under-penetrated $50 billion Indian market, which according to PricewaterhouseCoopers is worth $65 billion and is growing at a fast clip of 15 percent a year.
In the last year-and-a-half, Malvinder and Shivinder—flush with cash from their $2-billion Ranbaxy stake sale to Japan's Daiichi Sankyo in 2008—scoured Asia and the Pacific region, snapping up hospitals and specialty clinics. Their growth has been relentless, but not without criticism. Analysts were concerned with some of their moves, especially Fortis Healthcare's decision to buy its overseas healthcare business for $665 million last year. They think the price is too high.
They expect the brothers to reveal financial details of the international assets along with fourth-quarter results in two months. Perhaps, talks of an initial public offering to list the global assets of Fortis Healthcare later this year in Singapore, if true, could go a long way in clearing doubts over the valuation of these assets.
Malvinder and Shivinder, or MMS and SMS as they are called in the company corridors, are not new at being unconventional. Born two years apart, the siblings had identical early influences in life. Shivinder followed his elder brother to the same school, college and MBA institute. And despite the two-year age difference, for many, they look like twins with similar voices.
"At every transformational step we have taken, we have been asked 'why?'," says 39-year-old Malvinder. "When we exited Ranbaxy [sold to Japan's Daiichi Sankyo for $2 billion], bought and sold our stakes in Parkway Holdings [Singapore arm of Parkway Pantai] and now when we have taken Fortis global; each time we have been asked 'why'... I don't blame the analysts for asking questions, but we are doing what is best for the company, which is to become a leading, international integrated healthcare player."
Sitting beside him in the Singapore office of Fortis during a video conference with Forbes India is Shivinder, who says, "What we are doing is unconventional and because we are the first movers, this is unchartered territory. In the present economic environment, it is natural for the market to be risk averse." Both reiterate that a year later, their moves will start making sense. Shivinder tries to explain this through a very Indian metaphor: "When two people marry, parents might have doubts. But once grandchildren come, they understand the value creation."
Get the best of News18 delivered to your inbox - subscribe to News18 Daybreak. Follow News18.com on Twitter, Instagram, Facebook, TikTok and on YouTube, and stay in the know with what's happening in the world around you – in real time.
Subscribe to Moneycontrol Pro and gain access to curated markets data, trading recommendations, equity analysis, investment ideas, insights from market gurus and much more. Get Moneycontrol PRO for 1 year at price of 3 months. Use code FREEDOM.
Read full article