Ex-French President Hollande Says India Proposed Anil Ambani Firm as Partner in Rafale: Report
Reacting to Hollande's remark that is at variance with the stand taken by the Indian government, a defence ministry spokesman said the issue was being looked into.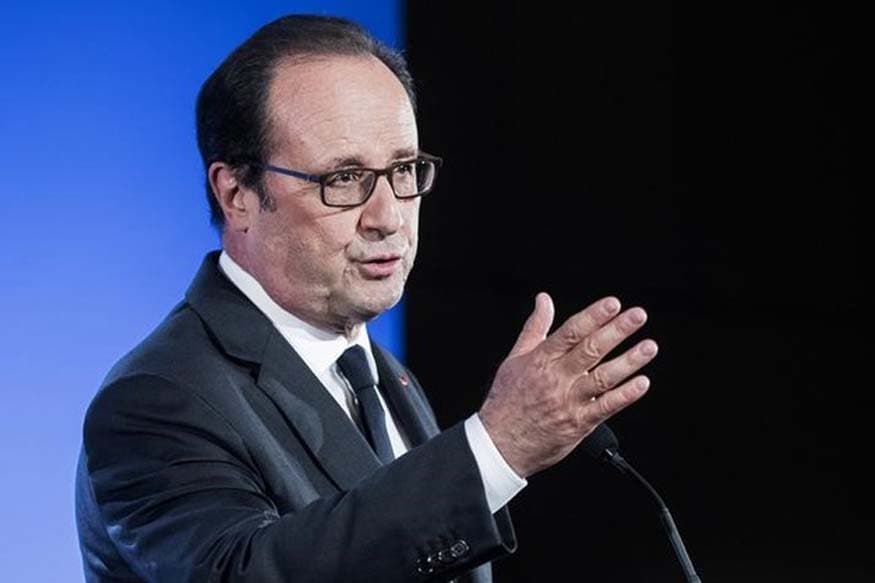 Former French President Francois Hollande. (Reuters)
New Delhi: A French media report quoted former French President Francois Hollande as purportedly saying the Indian government proposed Reliance Defence as the partner for Dassault Aviation in the Rs 58,000 crore Rafale jet fighter deal and France did not have a choice.
Reacting to Hollande's remark that is at variance with the stand taken by the Indian government, a defence ministry spokesman said: "The report referring to former French president Hollande's statement that government of India insisted upon a particular firm as offset partner for the Dassault Aviation in Rafale is being verified." He added, "It is reiterated that neither the government nor the French government had any say in the commercial decision."
Dassault Aviation, the makers of Rafale, had chosen Reliance Defence as its partner to fulfill offset obligations of the deal. The government has been maintaining it did not have any role in selection of the offset partner.
Hollande's remark is set to escalate the political slugfest over the controversial multi-billion dollar deal.
The French media report quoted Hollande as saying "we did not have a say in this... the Indian government proposed this service group and Dassault negotiated with (Anil) Ambani group. We did not have a choice, we took the partner who was given to us".
The Congress and other opposition parties latched on to the report and stepped up their attack on the Modi government over the deal. "President (Former) Francois Hollande should also enlighten us how the price went up from 590 crore in 2012 to 1690 crore in 2015 per Rafale fighter jet? Escalation of a mere 1100 crore. I am sure the Euro equivalent would not be a problem to calculate," Congress spokesperson Manish Tewari tweeted.
Prime Minister Narendra Modi had announced the procurement of a batch of 36 Rafale jets after holding talks with then French President Hollande on April 10, 2015, in Paris. The Opposition has been accusing the government of choosing Reliance Defence over state-run Hindustan Aeronautics Ltd to benefit the private firm though it did not have any experience in the aerospace sector.
Get the best of News18 delivered to your inbox - subscribe to News18 Daybreak. Follow News18.com on Twitter, Instagram, Facebook, Telegram, TikTok and on YouTube, and stay in the know with what's happening in the world around you – in real time.
Read full article