GET Stock

Quotes


Friday Release: Murder mystery in 'Anjunaa Beach'
The film is inspired by the murder of British teenager Scarlett Keeling in Goa.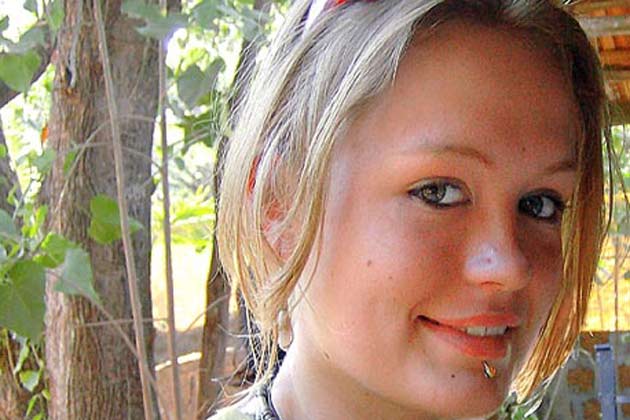 The film is inspired by the murder of British teenager Scarlett Keeling in Goa.
New Delhi: There is a big difference between the Indian and the Hollywood producers when it comes to making a film on real incidents. The idea of making an objective film gets easily replaced by the notion of making money at the box office. Eventually the film ends up becoming a uselessly sensational piece.
Of course Raj Kumar Gupta made a sensible film 'No One Killed Jessica' but such examples are very rare. Fictionalisation is definitely the most important part of filmmaking but then the essence of the original idea should also remain the same. Real life events don't happen with music in the background, neither the scenario looks as dramatic as they appear on the screen, but catching the audience's imagination without being too fancy is a trick that we need to know as a film fraternity.
Now, the death of the British teenager Scarlett Keeling in Goa has caught the attention of the producer Sikander A Khan who is coming up with his film 'Anjunaa Beach'. The film's name is inspired from the name of the beach where the teenager was murdered.
The 15 year old girl was brutally assaulted and left to die at the beach before the body was picked up by the local police. The gruesome incident had damaged the image of Goa as an international tourist destination to a great extent.
Ukrainian model Nataliya Kozhenova is playing the role of Scarlett.
However 'Anjunaa Beach' has run into controversy but not related to the content. The makers have used the actual locations without taking permission from the local administration.
Veteran Hindi film actor Kiran Kumar and Amita Nangia are also in the film, while Iranian actress Farhanaaz is playing the mother of the murdered teenager. We have seen Hindi films such as 'Not A Love Story' and 'Shootout At Lokhandwala' where the drama was heightened to such a level that the spirit of the real events were reduced to another plot point in the story. 'Anjunaa Beach' will be remembered as a film with concern only if it retains the sensibilities as per the real story.
Read full article