From Rs 1,000 to Unemployed Youth to Life Cover for Farmers, It's Raining Sops in 2 Poll-Bound States
ll unemployed youngsters, who are below the poverty line, and in the age group of 22 to 35 years with a graduation degree, will be eligible to avail the financial assistance.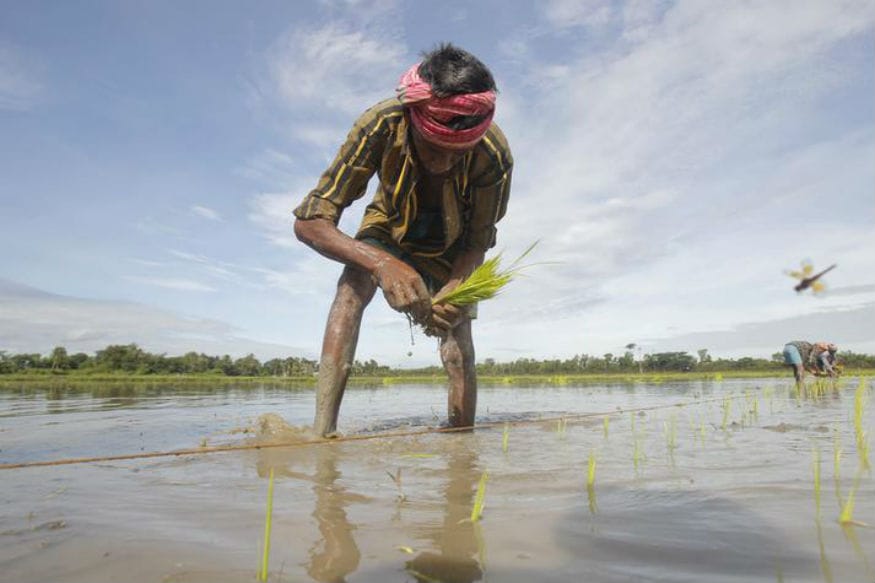 Representative image.
Hyderabad:
It's raining sops in the two Telugu states as political parties are gearing up for the state and general elections in 2019.
Fulfilling its election promise, the Telugu Desam Party announced monthly allowance of Rs 1,000 to unemployed youths in Andhra Pradesh on Thursday. The decision was taken in state cabinet meeting. The scheme would cost Rs 1,200 crore a year to the public exchequer.
According to government estimates, there are 10 lakh unemployed youngsters in the state who will benefit from the scheme. All unemployed youngsters, who are below the poverty line, and in the age group of 22 to 35 years with a graduation degree, will be eligible to avail the financial assistance.
Speaking to media, Nara Lokesh said, "The unemployed youth will get stipend of Rs 1,000 till they find a job. The government will create a data base of these youngsters and help them find a job in future. An election promise fulfilled."
In Telangana too, ruling TRS recently announced several welfare measures for the farmers, with an eye on elections.
On May 10, Telangana government announced its flagship Rythu Bandhu scheme, under which farmers will get Rs 8,000 per acre for monsoon and summer crop as input subsidy.
In another big budget scheme aimed at grabbing the mass attention, Telangana chief minister K Chandrashekhar Rao announced life insurance worth Rs 5 lakh for all farmers in the state.
The opposition, in both the states, are not behind. They are also making big promises to woo the voters and grab their attention with months to go for elections.
In response to the farmer-friendly welfare schemes of ruling TRS in Telangana, the main opposition Congress has announced that it would waive off crop loans up to Rs 2 lakh in a single take, if voted to power in next elections. In many elections, waiving farm loans have proved to be the most effective and a game-changer.
Speaking to media, Telangana Congress chief Uttam Kumar Reddy said, "Unlike TRS, the Congress party does not make false promises to the people. The Congress had implemented the promise of giving free power to farmers in 2004. When the promise was made, other parties had called it impossible. But Congress did it immediately after coming to power. Similarly, crop loans up to Rs 2 lakh would be waived in a single take after winning 2019 elections."
In Andhra Pradesh too, the main opposition party, YSR Congress chief Jagan Mohan Reddy has announced a string of promises during 3,000 km long Padyatra.
YSRCP has assured to provide 75% reservations to locals in jobs and setting up of village secretariats to boost employment opportunities to the youth.
"In the very first session of the assembly we will bring in a legislation giving 75% reservation to locals in the existing and coming up industries. Village secretariats will be formed and ten persons from each village will get employment. We will fill up 1.40 lakh vacant post in government departments", he said.
Apart from this, YSRCP has promised Rs 5 lakh YSR Beema to the family of farmer, in case of any eventuality, Rs 12,500 for farmers before sowing season to bring down the input cost, increase old age pension to Rs 3,000, free power to SC and ST households.
| Edited by: Sumedha Kirti
Read full article
Countdown To
Elections Results
To Assembly Elections 2018 Results