From the Land of Dragons, A Drink That Breathes Fire
The meagre ration allowed to a boy in China, that he secreted away in a tree hole, lived on to become one of the legendary liquors of the country.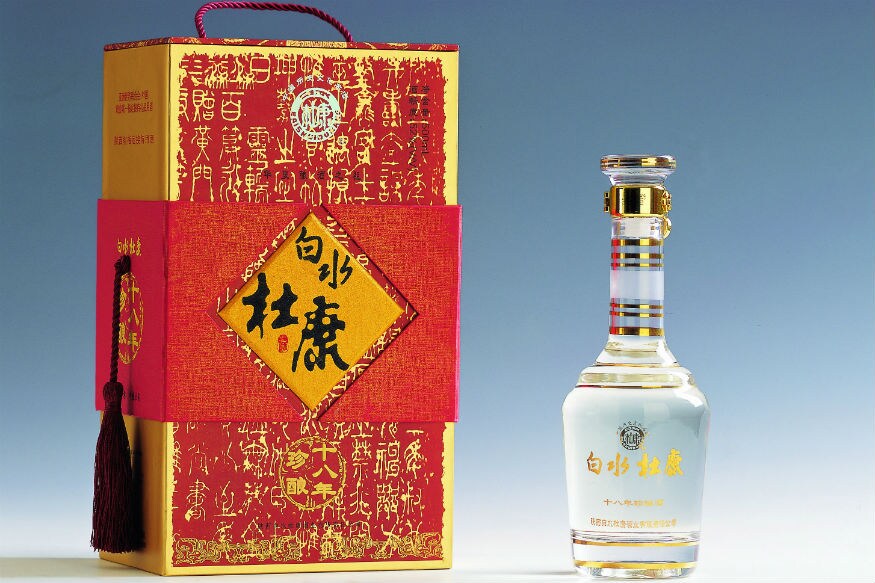 The meagre ration allowed to a boy in China, that he secreted away in a tree hole, lived on to become one of the legendary liquors of the country.
As young boys and girls you might have dumped food that you found yucky in secret places away from the prying eyes of your mothers. Can you imagine an afterlife for the grub you wasted thus?
Well, the meagre ration allowed to a boy in China, that he secreted away in a tree hole, lived on to become one of the legendary liquors of the country.
Meet Du Kang. The boy and the drink.
Born into a family that held office in the Imperial court during the Zhou dynasty (256 BC), the young Du Kang met with a miserable childhood when his father was implicated in a plot against the Emperor. The poor boy along with his uncle, left their homeland, and came to place where they were forced to work under a landlord.
Despite all that hard work, they were never given enough food. Du Kang, in order to help his uncle, whom he thought was not getting enough, stashed away half his daily meal — millet bread — in a tree hole near a mountain spring. He knew, it could nourish his uncle when he would get too weak.
One day, as they got too hungry Du Kang and his uncle followed a curious and fragrant smell that emanated from near the mountain spring. They came to the tree hole, and the uncle put his fingers into the hole, extracted a gooey mess from it. He squeezed the sticky thing between his fingers and fine golden liquid oozed down along his hand. He licked his fingers, looked at his nephew and broke into a broad smile. The food inside had fermented, creating a wonderful juice.
The uncle knew their miserable life had ended.
Soon Du Kang and his uncle escaped the landlord, set up a distillery in Northern China, which became the first of its kind in the country. The drink was named after the boy who created the wonder.
"What can cure my melancholy! Du Kang of course!" Later, the great warlord Cao Cao during the Han dynasty (155AD -220AD) famously sang.
But wait before you dip headlong into the drink.
Du Kang is not a drink to be nursed, petted and caressed. It must be killed in a single gulp. A word of warning: Keep some tranquiliser-like-snacks handy and ready. A yucky taste — which some people associate with diesel — explodes on your mouth the moment the liquid lands on your tongue. With an ABV of 50-60 per cent, this is liquid dynamite, Chinese firewater.
Given its reputations as one of the fieriest drink, Du Kang has been used to make and break the macho image of many young drinkers in their friendship circles.
Hear out this legendary story, which should be taken with a pinch of salt, but still tells volumes about the potency of the drink.
Back in those days, Du Kang, that boy who found the magical drink, put a board outside his inn which claimed: "Free of Charge if it doesn't liquor you up for three years." The claim infuriated the great sage and heavy drinker Liu Ling, who challenged Du Kang.
"I have drunk from the sea of Japan in the east to Sichuan in the west; to Yunnan in the south and to the north of the Great Wall. Never have I seen double, not even for half a day. Today I come to your place, and you dare boast like this. I'll drain all your pots and jars and within three days you'll have to close."
With that he tossed back three cups of Du Kang's wine. Liu staggered home, delirious, talking rubbish and finally collapsed. What we see next is Liu's burial.
Three years passed; Du Kang came to Liu's house. Liu's wife shouted at Du Kang for serving a wine which killed her husband.
Who says he is dead?" asked Du. "He's just dead drunk. Show me his tomb."
Soon, the tomb was opened. "Liu, wake up! Wake up!" Du Kang yelled. Liu yawned, stretched his arms, opened his eyes and screamed: "Du Kang's wine is excellent! Du Kang's wine is excellent!"
Now you know.
A drink born in a tree hole! A drink which makes you drunk for three years! A drink which tastes like diesel, according to western drinkers. A drink which makes a furnace out of your mouth.
Are you game for it? The name is Du Kang. Destination China.
(Manu Remakant is a freelance writer who also runs a video blog - A Cup of Kavitha - introducing world poetry to Malayalees. Views expressed here are personal)
Get the best of News18 delivered to your inbox - subscribe to News18 Daybreak. Follow News18.com on Twitter, Instagram, Facebook, TikTok and on YouTube, and stay in the know with what's happening in the world around you – in real time.
Subscribe to Moneycontrol Pro and gain access to curated markets data, trading recommendations, equity analysis, investment ideas, insights from market gurus and much more. Get Moneycontrol PRO for 1 year at price of 3 months. Use code FREEDOM.
| Edited by: Nitya Thirumalai
Read full article