Full list of Padma awardees for this year
The list comprises 10 Padma Vibhushan, 19 Padma Bhushan and 83 Padma Shri awardees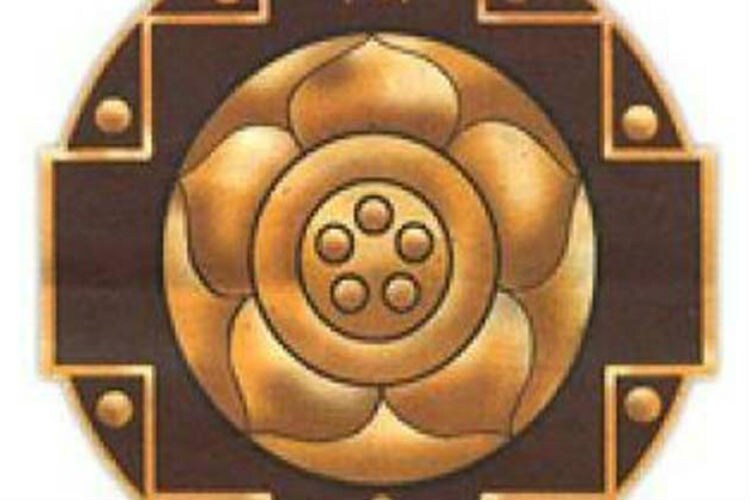 Representative image of the Padma award
New Delhi: Dhirubhai Ambani, founder of Reliance Industries, actor Rajinikanth and Art of Living founder Sri Sri Ravi Shankar, are among those chosen for this year's Padma Vibhushan, the country's second highest civilian honour.
Actor Anupam Kher, former CAG Vinod Rai, sports stars Sania Mirza and Saina Nehwal and former US ambassador to India Robert Blackwill are among the eminent people chosen for Padma Bhushan.
Ujjwal Nikam, the public prosecutor in the Mumbai terror attack case, actors Priyanka Chopra and Ajay Devgn are among those who have been conferred the Padma Shri.
The list comprises 10 Padma Vibhushan, 19 Padma Bhushan and 83 Padma Shri awardees. 19 of the awardees are women and the list also includes 10 persons in the category of foreigners, NRIs, PIOs (include one posthumous) and 4 posthumous awardees:
Following is the full list:
PADMA VIBHUSHAN
Yamini Krishnamurthi Art-Classical dance, Delhi
Rajinikanth Art-Cinema, Tamil Nadu
Girija Devi Art-Classical Vocal, West Bengal
Ramoji Rao Literature & Education,Andhra Pradesh
Viswanathan Shanta Medicine-Oncology, Tamil Nadu
Sri Sri Ravi Shankar Others- Spiritualism, Karnataka
Jagmohan Public Affairs, Delhi
Vasudev Kalkunte Aatre Science & Engineering, Karnataka
Avinash Dixit Economist
Dhirubhai Ambani (Posthumous) Industry, Maharashtra.
PADMA BHUSHAN
Anupam Kher Art- Cinema, Maharashtra
Udit Narayan Jha Art- Playback Singing, Maharashtra
Ram V. Sutar Art- Sculpture, Uttar Pradesh
Heisnam Kanhailal Art- Theatre Manipur
Vinod Rai Civil Service, Kerala
Yarlagadda Lakshmi Prasad Literature, Andhra Pradesh
N S Ramanuja Tatacharya Literature, Maharashtra
Barjinder Singh Hamdard Journalism, Punjab
D Nageshwar Reddy Medicine, Telangana
Swami Tejomayananda Other-Spiritualism, Maharashtra
Hafeez Contractor Others-Architecture, Maharashtra
Ravindra Chandra BhargavaPublic Affairs, Uttar Pradesh
Venkata Rama Rao Alla Science, Andhra Pradesh
Saina NehwalSports- Badminton, Telangana
Sania Mirza Sports- Tennis, Telangana
Indu Jain Trade & Industry, Delhi
Late Swami Dayanand Sarawasati (Posthumous) Spiritualism, Uttarakhand
Robert Blackwill Public Affairs, USA
Pallonji Shapoorji Mistry Trade & Industry, Ireland.
PADMA SHRI
Prathibha Prahlad Art-Classical Dance, Delhi
Bhikhudan Gadhvi Art- Folk Music, Gujarat
Sribhas Chandra Supakar Art- Designing, Uttar Pradesh
Ajay Devgn Art-Cinema, Maharashtra
Priyanka Chopra Art-Cinema, Maharashtra
Tulsidas Borkar Art-Classical Music, Goa
Soma Ghosh Art-Classical Vocal, Uttar Pradesh
Nila Madhab Panda Art-Film Direction, Delhi
S S Rajamouli Art-Film Direction, Karnataka
Madhur Bhandarkar Art-Film Direction, Maharashtra
M Venkatesh Kumar Art-Folk Artist, Karnataka
Gulabi Sapera Art-Folk Dance, Rajasthan
Mamta Chandrakar Art-Folk Music, Chhattisgarh
Malini Awasthi Art-Folk Music, Uttar Pradesh
Jai Prakash Lekhiwal Art-Miniature Painting, Delhi
K. Laxma Goud Art-Painting, Telangana
Bhalchandra Dattatray Mondhe Art-Photography, MP
Naresh Chander Lal Art-Theatre, Andaman & Nicobar
Dhirendra Nath Bezbaruah Literature & Education, Assam
Prahlad Chandra Tasa Literature & Education Assam
Ravindra Nagar Literature & Education, Delhi
Dahyabhai Shastri Literature & Education, Gujarat
Santeshivara Bhyrappa Literature & Education, Karnataka
Haldar Nag Literature & Education, Odisha
Kameshwaram Brahma Literature & Education, Assam
Pushpesh Pant Literature & Education, Delhi
Jawaharlal Kaul Literature, Jammu and Kashmir
Ashok Malik Literature & Education, Delhi
Mannam Gopi Chand Medicine, Telangana
Ravi Kant Medicine-Surgery Uttar Pradesh
Ram Harsh Singh Medicine- Ayurveda Uttar Pradesh
Shiv Narain Kureel Medicine, Uttar Pradesh
Sabya Sachi Sarkar Medicine-Radiology, Uttar Pradesh
Alla Gopala Krishna Gokhale, Medicine, Andhra Pradesh
T K Lahiri Medicine, Uttar Pradesh
Praveen Chandra Medicine-Cardiology, Delhi
Daljeet Singh Gambhir Medicine-Cardiology, Uttar Pradesh
Chandrasekar Shesadri Thoguluva Medicine, Tamil Nadu
Anil Kumari Malhotra Medicine-Homeopathy, Delhi
M V Padma Srivastava Medicine-Neurology, Delhi
Sudhir V. Shah Medicine-Neurology, Gujarat
Get the best of News18 delivered to your inbox - subscribe to News18 Daybreak. Follow News18.com on Twitter, Instagram, Facebook, Telegram, TikTok and on YouTube, and stay in the know with what's happening in the world around you – in real time.
Read full article