Ganesh Chaturthi: Maharashtra to withdraw cases against 155 mandals in Pune
The Maharashtra government has decided to withdraw various cases filed against 155 Ganesh mandals from Pune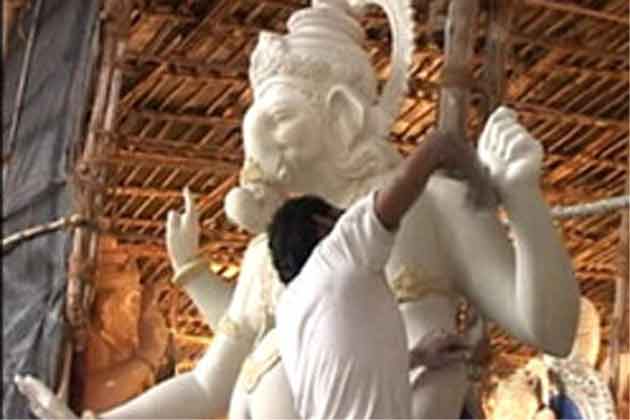 The Maharashtra government has decided to withdraw various cases filed against 155 Ganesh mandals from Pune
Mumbai: The Maharashtra government has decided to withdraw various cases filed against 155 Ganesh mandals from Pune while announcing relaxation of noise pollution norms for three days during the festival beginning on September 19.
"The cases were filed for delaying the immersion procession, violating norms of playing traditional music instruments or use of loud speakers after the stipulated time," state home minister RR Patil told reporters after emerging from a joint meeting of police officials and elected representatives from Pune on the issue.
He said Ganesh mandals in rest of the state who have similar cases against them can approach the local police for withdrawal of cases.
On noise pollution norms, Patil said they will be relaxed this year for three days during which use of loud speakers and playing traditional instruments will be allowed till midnight.
On security during the Ganesh festival, the home minister said Ganesh mandals should cooperate with local police.
"Citizens also need to stay alert because of difficult times we are living in," he said adding though there was no specific alert from central and state agencies during the festival "but we have to be on alert".
Patil further said that submission of annual immovable property returns is mandatory for IPS officers for increments and promotions.
"If the submission is not done, there will be no increment or promotions," Patil said when asked about the delay by IPS officers in submitting these details.
Get the best of News18 delivered to your inbox - subscribe to News18 Daybreak. Follow News18.com on Twitter, Instagram, Facebook, Telegram, TikTok and on YouTube, and stay in the know with what's happening in the world around you – in real time.
Read full article