Gauri Knew She Was on Hit List of Fanatics, Used to Laugh it Off: Kavitha Lankesh
Kavitha Lankesh, younger sister of slain activist and journalist Gauri Lankesh, says dealing with Gauri's death has proved difficult for her and her mother.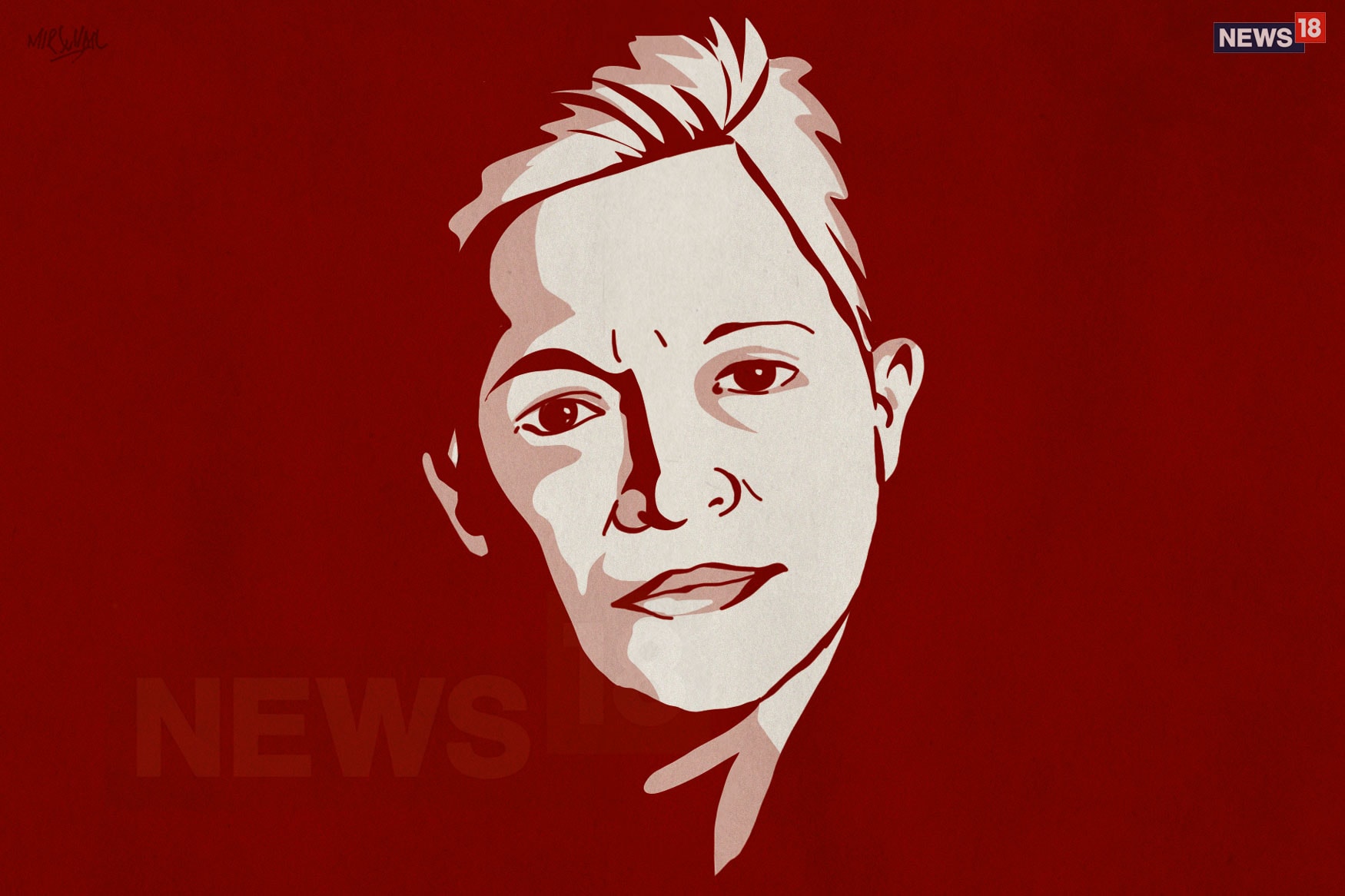 A Network18 creative by Mir Suhail.
Bengaluru: Kavitha Lankesh, a well-known filmmaker and younger sister of slain activist and journalist Gauri Lankesh, shared a close relationship with her gritty elder sister. A year after Gauri was shot dead outside her Rajarajeshwari Nagar home in Bangalore, Kavitha tells News18 that her elder sister often joked about being on the hit list of fanatics.
"We used to meet at least twice a week. Gauri was courageous. She often joked that she was on the hit list of fanatics. She would laugh about it. But we did not know the threat was real," Kavitha said.
Kavitha and her mother are happy with Karnataka police's probe into Gauri's murder. "Karnataka police have cracked the case. They have done a better job than the CBI, which is yet to crack the murders of rationalists Narendra Dabholkar (in November 2013) and Govind Pansare (in February 2014)," she said.
But dealing with Gauri's loss has proved quite difficult for both the women. "Life has changed permanently for us. Gauri was fond of eating vegetable palya, a spicy delicacy from Karnataka. My mother has stopped making palya since her death. Gauri always ate rice with ghee. I have not touched even a spoon of ghee since her death," Kavitha says.
Gauri also shared a close bond with Kavitha's daughter. "She used to dote on my daughter who addressed Gauri as 'Avva', which means mother in rural Karnataka. She has still not been able to come out of the shock and often cries and asks for Avva in the night."
She adds: "The world may have moved on since my Akka's death but for us the time stands still. The clock in my home stopped on September 5, 2017."
Get the best of News18 delivered to your inbox - subscribe to News18 Daybreak. Follow News18.com on Twitter, Instagram, Facebook, Telegram, TikTok and on YouTube, and stay in the know with what's happening in the world around you – in real time.
Read full article