'Get Us Out of Here': Delhiites Queue Up Outside Travel Agencies in Search of Cleaner Air
Not just nearby weekend destinations like Mussoorie and Shimla, people are actually looking at foreign destinations like Singapore, Colombo etc, where they can get visa on arrival.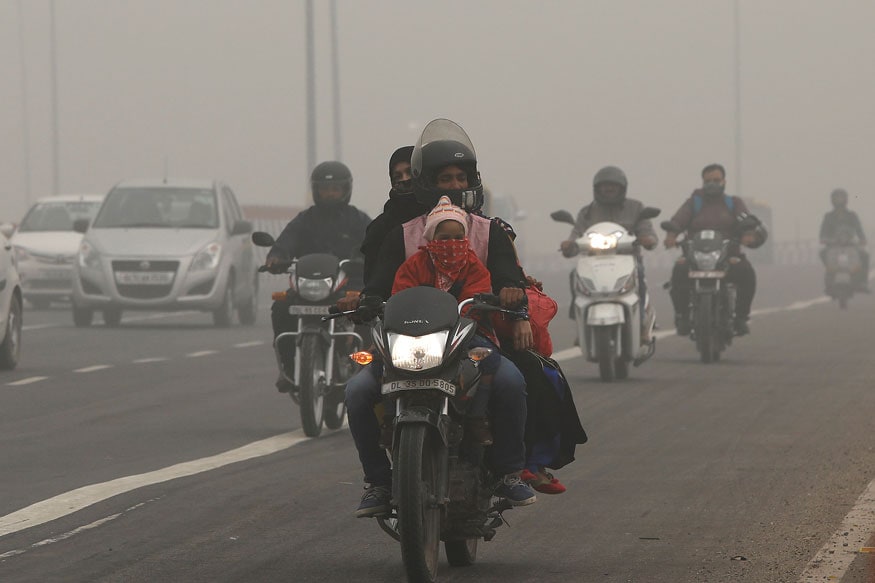 The EPCA has said private vehicles will have to be stopped in Delhi if air pollution continues to worsen. (Reuters file photo)
New Delhi: Rising levels of smog and pollution in Delhi has triggered an unusual trend in the city, with Delhiites making desperate attempts to escape the toxic air, at least for a couple of days.
Not just nearby weekend destinations like Mussoorie and Shimla, people are actually looking at foreign destinations like Singapore, Colombo etc, where they can get visa on arrival.
Travel agencies in the city have told News18 that there has indeed been a spike in the number of bookings and queries they've been getting over the past couple of days that Delhi has been engulfed in a thick blanket of smog. This spike, they said, could be attributed to the rising pollution levels in Delhi since it all started a week ago.
People are virtually running out of Delhi to go to places like Macau, Singapore, Thailand, Colombo and other countries that have visa on arrival.
"We have a significant number of people calling and asking us what all packages can be availed. Also, they're not keeping us hanging, like how it is usually. All bookings are being made immediately, payments done on the spot," said Chander Sharma, general manager of India Travels.
"People have booked trips to Shimla, Mussoorie and Ramnagar. Some are even asking us for the next available package out of Delhi," said Sharma.
Many are getting out of the city on Friday night and these packages start from Rs 15,000. Sharma added that they have received several requests to arrange for transportation.
"They don't want to drive their own cars, which is adding to the costs, yet, money is not the factor at this point. People just want to get out of Delhi," he said. Sharma said that he has already made over 250 such bookings.
Sharma's views were voiced by Jatinder Singh, director of KDH Travels. He has been receiving bookings and queries for packages for a 4-5 day span.
"Last week, we've had a spike in people enquiring about packages and places to visit. There are also people who have visas for the UK, Ireland, etc and they just want to be on the first flight out. Then, there are others who don't want any visa hassle and are heading to the hills or places with visas on arrival," said Singh.
In fact, Singh went a step further to claim that nobody wants to stay in Delhi! "I'm sure this weekend there will be a very few people left in the city."
Thick poisonous smog enveloped Delhi on Tuesday and it worsened over the next couple of days.
The air quality deteriorated so much, so that it prompted Lt Governor Anil Baijal and Chief Minister Arvind Kejriwal to call a high-level meeting to take on the rising pollution levels in the city and announce a slew of measures to curb the pollution.
On Thursday, the Delhi government announced that it was reintroducing the odd-even rationing scheme for five days starting November 13 till November 17. The scheme will be put in place from 8 am to 8 pm with exemptions for women drivers and two-wheelers.
Other than a spike in out-of-city travels, air purifiers manufacturers have also witnessed a significant spike in sales in the national Capital and its adjoining areas as consumers resorted to panic buying.
Air quality in Delhi-NCR has been at the season's worst for the past couple of days as a combined effect of smoke from stubble burning and atmospheric moisture turning the region into a "gas chamber".
Get the best of News18 delivered to your inbox - subscribe to News18 Daybreak. Follow News18.com on Twitter, Instagram, Facebook, Telegram, TikTok and on YouTube, and stay in the know with what's happening in the world around you – in real time.
| Edited by: Sanchari Chatterjee
Read full article