GJM Turns Down Mamata Banerjee's Offer for Talks, Asks 'Are We Part of India?'
In an official statement, GJM said, "Within a month, so many people have been killed in the Hills, and no political party ever condemned it. We would like to ask the political parties and the leaders if we are also a part India."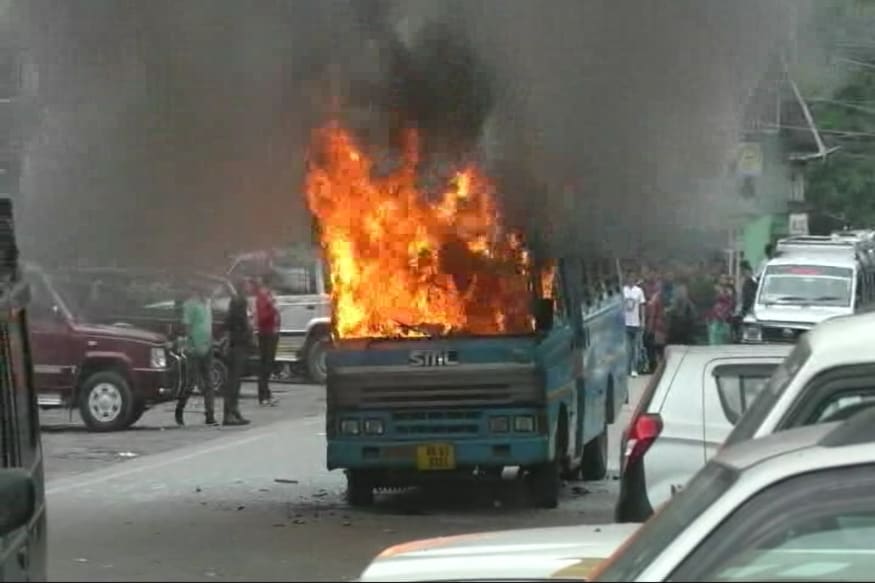 The anti-Bengla agitation has now metamorphosed into a separate statehood movement, with GJM going back to its pre-2012 position.
Kolkata: Sending a strong message to West Bengal Chief Minister Mamata Banerjee, Gorkha Janmukti Morcha (GJM) on Saturday turned down her offer for a fresh dialogue to ensure peace in the Hills.
In an official statement, GJM said, "We strongly condemn the killings of innocent people by the police. It is unfortunate that a single incident in Basirhat attracted the national parties's attention, but within a month, so many people have been killed in the Hills, and no political party ever condemned it. We would like to ask the political parties and the leaders if we are also a part India."
"Today, we have taken a decision that we are not going to sit for any talks with the Bengal government. Our talk with the state chief minister is closed forever. Talks will only happen if the Centre calls for it, and that too on Gorkhaland issue," GJM spokesperson Binoy Tamang said, adding that the chairman of Khambu Rai Development Board, Mangal Singh Rai, has resigned due to the atrocities of police on the people of Hills.
The West Bengal Khambu Rai Development Board was constituted on February 10, 2016. It was formed to undertake necessary activities for the protection, promotion and safeguarding the Rai language, tradition and culture.
Binoy claimed that within 17 hours, four GJM supporters were killed by the police. "Those who were killed are Tashi Bhutia, Suraj Sundas, Asha Kumar and Sameer Subba. We condemn this killing," he said.
Meanwhile, tensions escalated once again in the Hills following Tashi Bhutia's death. His body with bullet mark was found in Sonada town in Darjeeling district.
Bhutia – a GJM supporter - was actively involved in a separate Gorkhaland movement. "He was shot dead last night when he had gone out to buy some medicine," a GJM source said.
An FIR has been lodged at Sonada police station and GJM has demanded a stern action against the police officer involved in the killing.
Following the incident, a large number of GJM supporters gathered in front of Sonada police station, raising slogans against the state government for misusing the administration.
Two columns of the Army have been deployed in the area to prevent any untoward incident.
In the morning, local people took out a protest rally with the body. Some of the protestors hurled stones at Sonada police station which prompted the police to fire teargas to disperse crowds. There are allegations that police used rubber bullets to injure the GJM leaders.
The protesters also torched the Darjeeling Himalayan Railway toy train station and a Trinamool Congress office at George Bazar in protest against the killing.
West Bengal Chief Minister Mamata Banerjee on Saturday appealed people in the Hills for peace. "We are willing to talk. I would like to appeal to everybody to renounce violence and restore peace in Darjeeling. The Central Government is showing total non-cooperation in the Hills," she said.
Gautam Deb, minister and Trinamool Congress chief of Darjeeling district, said, "Police did not open fire on anyone. The local administration is investigating how he was killed." The indefinite shutdown called by the GJM will enter its 25th day on Sunday.
Get the best of News18 delivered to your inbox - subscribe to News18 Daybreak. Follow News18.com on Twitter, Instagram, Facebook, Telegram, TikTok and on YouTube, and stay in the know with what's happening in the world around you – in real time.
| Edited by: Mirza Arif Beg
Read full article