Governor Margaret Alva asks authorities to ensure 100 per cent voter registration
<p>Calling elections "a festival of democracy", Rajasthan Governor Margaret Alva on Saturday asked authorities to make efforts to achieve hundred per cent registration of young voters.</p>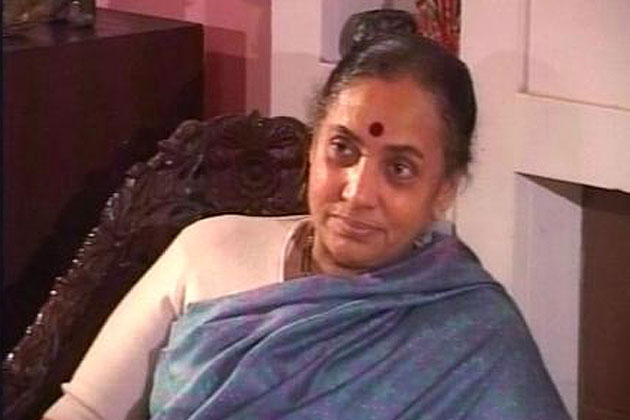 <p>Calling elections "a festival of democracy", Rajasthan Governor Margaret Alva on Saturday asked authorities to make efforts to achieve hundred per cent registration of young voters.</p>
Calling elections "a festival of democracy", Rajasthan Governor Margaret Alva on Saturday asked authorities to make efforts to achieve hundred per cent registration of young voters.
She said that participation of everyone citizen was needed to celebrate the "festival of democracy" and authorities should make all possible efforts to get every eligible voter enrolled, particularly youths.
Speaking at a function on the occasion of National Voters Day here, Alva expressed dissatisfaction over the rate of registration of young voters which, she said, was 60 per cent.
"It is the duty of every youth to get enrolled as a voter on attaining the age of 18," she said.
Appreciating the record turnout in the recently held assembly elections in the state, Alva noted that there was an increase in the voting percentage of women which is a good sign.
She observed that several voters having voter cards could not exercise their right in the assembly elections because their name was not in the voters list.
Later, speaking to reporters, Alva said that restrictions on campaigns delivered unpleasant results turning the electoral celebration into a "condolence meeting".
"Under such circumstances, the candidates spent half the time fulfilling the conditions laid down by the commission," she said.
District Collector Krishna Kunal, Additional Chief Electoral Officer Dr Rekha Gupta, Joint Chief Electoral Officer P C Gupta and other officials were also present at the function.
Get the best of News18 delivered to your inbox - subscribe to News18 Daybreak. Follow News18.com on Twitter, Instagram, Facebook, Telegram, TikTok and on YouTube, and stay in the know with what's happening in the world around you – in real time.
Read full article