Govt still in doubt on special forces against Naxals
The PM called Naxals as the gravest threat to country's internal security.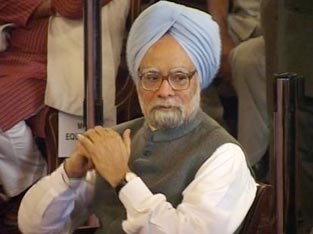 The PM called Naxals as the gravest threat to country's internal security.
On Board Air India One: The Government is yet to take a firm view on using special forces against the Maoist rebels whom Prime Minister Manmohan Singh has called the "gravest threat" to the country's internal security.
According to a top official, a major problem the Government was facing while dealing with leftwing radicalism was the tacit support the movement was getting from the civil society and NGOs.
As a result, the official said, the views expressed by Home Minister P Chidambaram, who has indicated the use paramilitary commandoes to flush out Naxals, were being discussed but no decision had been taken as yet.
"The Home Minister said we 'may' employ special forces. Of course, what the Home Minister said will have a major impact," the official said on condition of anonymity during an informal chat with journalists accompanying the Prime Minister on way to the G20 Summit in Pittsburgh.
"But you need to break an egg to have an omelet," he said.
He also told that no one has from the movement has come forward to hold talks with the Government.
The official's remarks came against the backdrop of Chidambaram's comments that the Government will not deploy the regular Army for surgical strikes on Naxals but could use special forces like paramilitary commandoes to supplement the efforts of the local police.
The comments also came a day after Delhi Police said they had nabbed Kobad Gandhi, a politburo member of the banned Communist Party of India-Maoist, who was educated at the Doon School and trained as an accountant in Britain.
Get the best of News18 delivered to your inbox - subscribe to News18 Daybreak. Follow News18.com on Twitter, Instagram, Facebook, Telegram, TikTok and on YouTube, and stay in the know with what's happening in the world around you – in real time.
Read full article