GET Stock

Quotes


Rohingya Muslims Deportation: Govt to Clarify Stand in Supreme Court Today
A draft affidavit that had leaked on Thursday had termed Rohingya Muslims a "serious threat to national security."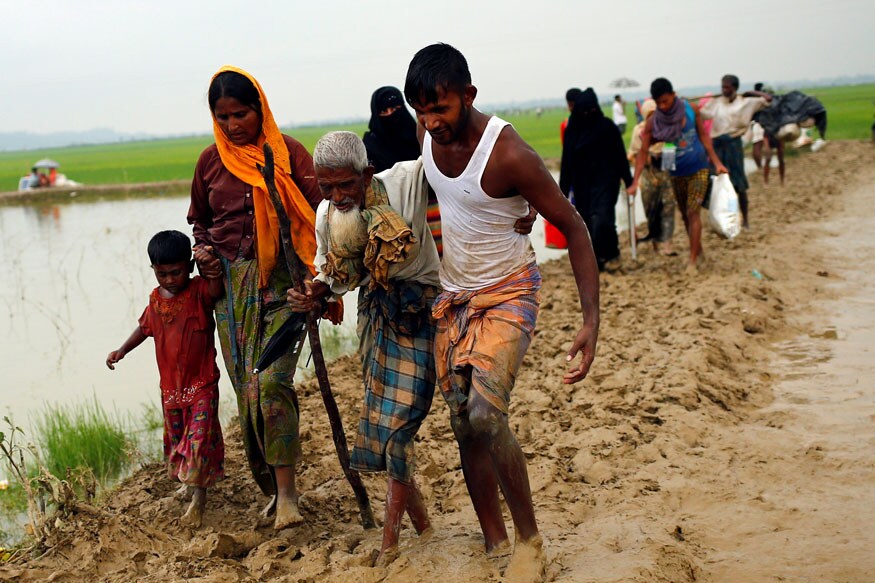 The MHA in its draft affidavit had called Rohingyas as a class vulnerable to be exploited for terrorist activities by ISIS. (File photo: Reuters)
New Delhi:
The home ministry on Monday will clear its stand to the Supreme Court on the deportation of Rohingya immigrants to Myanmar. Along with the final affidavit, the government will also submit a confidential report.
A draft affidavit that had leaked on Thursday had termed Rohingya Muslims a "serious threat to national security." Just hours later, however, the government had said that it would prepare a fresh affidavit after "fine tuning some details."
CNN-News18 was the first to access the affidavit signed on September 11 by Ravi Sunder, deputy secretary in the Foreigners' Division of the Ministry of Home Affairs, which was even served upon a lawyer of the petitioner and was ready to be filed in the court.
Soon after the News18 broke the story, the government decided to put the affidavit on hold on grounds of "correction". The lawyer, who was sent a copy of the affidavit, was also informed that "the affidavit has been served (to him) by mistake".
But sources have confirmed that the stand of the government regarding deportation of Rohingyas would remain unchanged.
"There is no rethink or review of the position by the government. They will have to be deported," said a source.
He added that the fresh affidavit needs to "fine tune some details, add some more inputs apart from also suggesting some recourse for Rohingyas outside Indian territory".
But the official asserted that there is no question of allowing illegal immigrants to stay on Indian soil.
In its "draft" affidavit, the MHA called Rohingyas as a class vulnerable to be exploited for terrorist activities by ISIS, and told the Supreme Court that they must be deported "in the larger interest of the nation".
Also Watch
| Edited by: Aakarshuk Sarna
Read full article