Soon, You Can Buy Drones In India; Govt Sets Draft Guidelines
The regulations, once finalised, would permit commercial use of drones in the country, Civil Aviation Secretary R N Choubey said.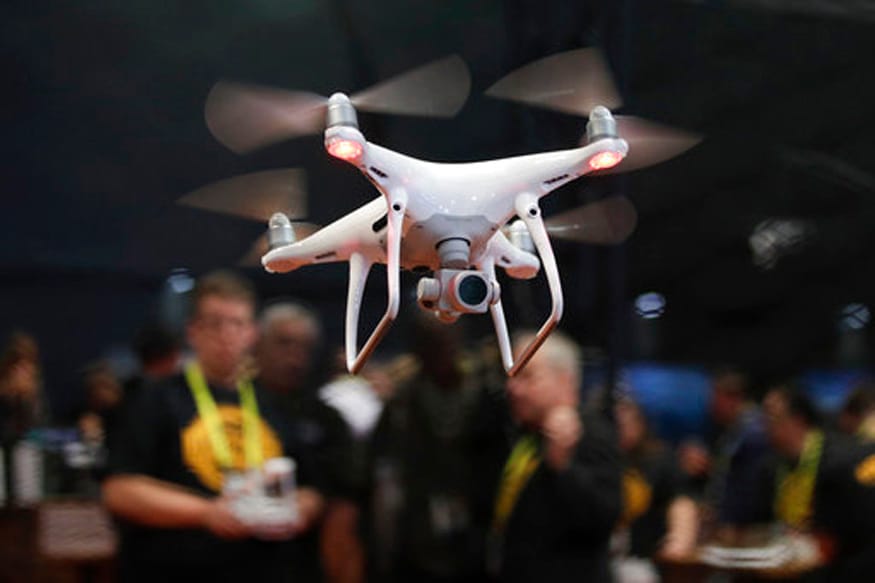 (Representative image)
New Delhi: Private citizens will soon be able to buy and operate drones or Unmanned Aerial Systems (UASs) in India for personal and commercial use. Minister for Civil Aviation P Ashok Gajapathi Raju said on Wednesday that the government had prepared a "draft regulation" for the manufacturing, sale and operation of drones in India.
Raju said that the ministry had conducted its internal consultation and over the next 30 days, it would talk to all relevant stakeholders. Once the public consultations are done, the government will come out with its final regulation on drones in India. Minister of State (MoS) for Civil Aviation Jayant Sinha said, "We have studied the drone policies of other countries and have tried to come up with the best possible regulation for India. We have tried to strike a balance between security concerns and ease of doing business in the drone industry."
Joint Director for Civil Aviation, Lalit Gupta, who gave a presentation on the new norms, said that the government would classify drones into five categories based on their weight. "These are nano drones, micro drones, mini drones, small drones and large drones," Gupta said.
According to the DGCA guidelines, nano drones will be those that will be lighter than 250 grams, micro drones will be between 250 grams and 2 kg, mini drones will be between 2 kg and 25 kg, small drones will be between 25 kg and 150 kg and large drones will be over 150 kg.
Except for the nano drones, all drones would require registration by the DGCA under the policy proposed by the ICAO (International Civil Aviation Organization) Civil Aviation Secretary Rajiv Choubey said. All drones, above the nano category, will be required to get a Unique Identification Number (UIN). For mini drones and above, an Unmanned Aircraft Operator Permit (UAOP) will be required. The draft guidelines also said that model aircrafts, up to a maximum take-off weight of 2 kg flown below 200 feet inside an educational institute, will require neither a UIN nor a UAOP.
For mini, small and large drones, the "remote pilot" or the drone operator will have to undergo proper training to fly the drone. These drones will not be permitted to carry any hazardous materials. Drones that are in the micro category or above will require an RFID (Radio Frequency Identification), a SIM, a 'Return to Home' option and anti-collision lights.
NO DRONE ZONES
Keeping security concerns in mind, the government has also proposed restrictions on flying drones, including the setting up of 'No Drone Zones'. An operator cannot fly a drone within a 5 km radius of an airport, within permanently or temporarily prohibited, restricted or danger areas. An operator can also not fly a drone, without prior approval, over densely populated areas or over or near an area affecting public safety or where emergency operations are underway.
There are also restrictions on flying drones 50 km from the international border, beyond 500 meters of the coastline, within 5 km of Vijay Chowk in New Delhi and from a mobile platform such as a moving vehicle, ship or aircraft.
CATEGORIES OF DRONES

Get the best of News18 delivered to your inbox - subscribe to News18 Daybreak. Follow News18.com on Twitter, Instagram, Facebook, TikTok and on YouTube, and stay in the know with what's happening in the world around you – in real time.
| Edited by: Ananya Chakraborty
Read full article