INDIA
Grandmaster: Mohanlal plays a lonely divorcee
'Grandmaster', though basically touted as an action thriller, is a film that has emotional connect too.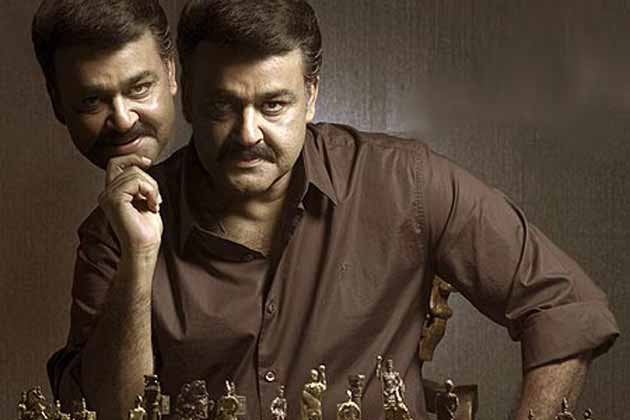 'Grandmaster', though basically touted as an action thriller, is a film that has emotional connect too.
New Delhi: The unexpected turn of events that shatters the life of an urban divorcee leading a lonesome life in a bustling city - director Unnikrishnan B crisply narrates the plot of his upcoming Mohanlal-starrer 'Grandmaster'.
The director known for his distinctive narrative technique and masterly plots says, "Grandmaster, as the title suggests unfolds the tale of a man, who, in a crucial juncture of his life, is compelled to confront his antagonists, just like a grandmaster who calculates his opponent's moves in chess. Chess is a major metaphor in this film. Mohanlal, as a student, had always excelled in the game. Though initially his character is a bit cynical and withdrawn he turns immensely lovable as the character evolves," says Unnikrishnan, who has last worked with Mohanlal in 'Madambi', in 2008, which was a box office hit of the year.
'Grandmaster', though basically touted as an action thriller, is a film that has immense emotional connect as well, says the director. "Along with the investigative plotline, as an undercurrent, layers of man-woman relationship are also touched upon. The film subtly explores the nuances of relationships and their evolvement in due course of time" he says.
Unnikrishnan says that, unlike the other superstar flicks, the character of Mohanlal has no larger-than-life airs in this movie. In fact the character is a person who keeps on losing everything in his life. He loses his wife, and has to face hurdles in his profession. "Mohanlal has acted the role with absolute finesse and I am sure the role will be etched in the minds of the viewers for long," assures Unnikrishnan.
Priyamani plays the role of Mohanlal's ex-wife in the movie, which also has an ensemble cast including Anoop Menon, Narain, Jagathy Sreekumar, Siddique, Roma, Mithra Kurian and Saikumar. "Another distinctiveness of the film is that none of the actors are worried about the prominence of their roles and their screen space. Malayalam film industry is gradually adapting the style of other language industries, where each character has his screen space, however small his role is," observes Unnikrishnan.
The soundtrack of 'Grandmaster' is scored by Deepak Dev and lyrics are penned by veteran lyricists like Chitoor Gopi, Engandiyoor Chandrasekhar and Hari. The three songs of the movie, sung by Vijay Yesudas, Suchithra and debutant Sanjeev are already chartbusters on television.
Bollywood production company UTV Motion Pictures steps into Malayalam film industry with 'Grandmaster'. About his association with the production giant, Unnikrishnan says, "being an experienced production house, UTV has keen eye for the money they invest. We have more liberty and responsibility while working with them."
Support the daily wage earners who have been hit the hardest by the COVID-19 crisis. Click here to contribute to the cause. #IndiaGives
The daily News18 Coronavirus COVID-19 newsletter - Get your copy here.
Subscribe to News18 Daybreak. Follow us on Twitter, Instagram, Facebook, Telegram, TikTok and on YouTube
Read full article