GET Stock

Quotes


Grappling with Water Scarcity, Sahariya Tribals in Chambal Region Take Matter Into Own Hands
Starting from May 6, the tribals, aided by youths from neighbouring districts and the volunteer organisation, Ekta Parishad, have been volunteering for three hours daily to deepen the village pond so that it holds more water that can be used post monsoon.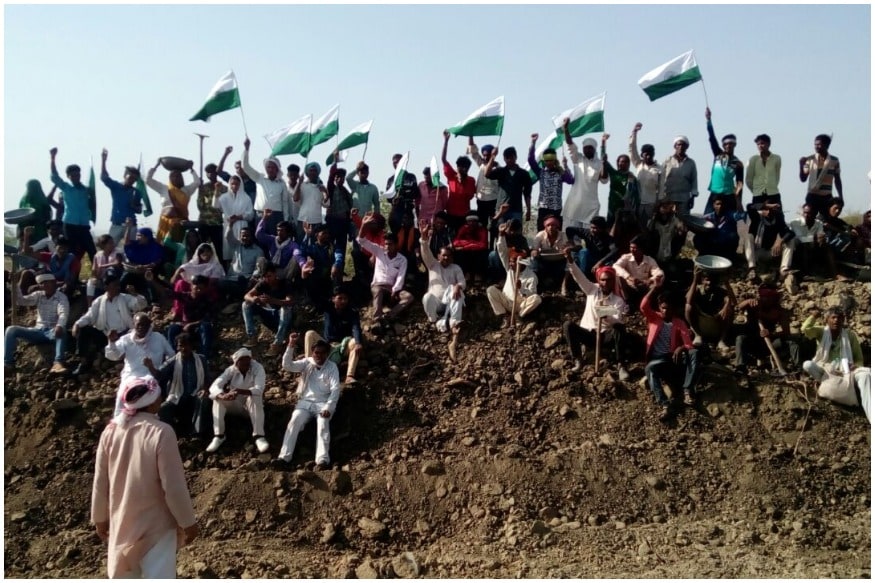 Villagers of Shayampur have been volunteering for hours daily to deepen the local pond | Image: News18.com)
Shivpuri, Madhya Pradesh:
Based in the arid landscape of Shivpuri, acute water shortage has, for several years, remained one of the toughest challenges for the tribal hamlet of Shayampur.
But this summer, the tribals, aided by some benevolent outsiders, have decided to practice self-help by making efforts to deepen the local pond so that it could store water that could be used to fulfil their needs when monsoon was over.
Starting from May 6, the tribals, aided by youths from neigbouring districts and the volunteer organisation, Ekta Parishad, have been volunteering for three hours daily to deepen the village pond and make it as large as 300x15 metres. Anchored by the youth, locals of all age groups including women and children have been contributing to this endevour with absolute enthusiasm, despite a scorching sun beating down on them.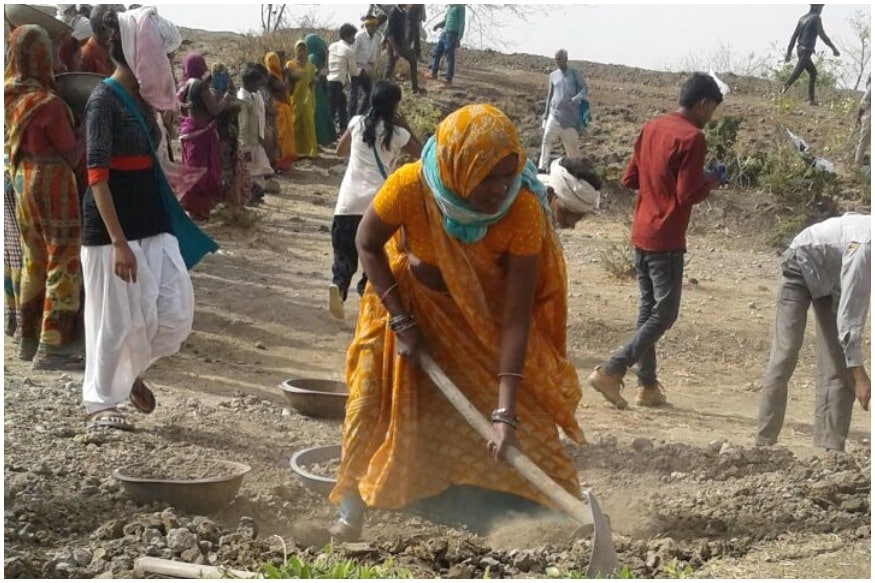 Image: News18
The village is situated around 65 km from the district headquarters Shivpuri and falls under the Badarwas block and houses Sahariya tribe - classified as a Particularly Vulnerable Tribal Group (PVTG) by the Government of India, which indicates they are more underprivileged than the Scheduled Tribes (ST).
Even though almost each of the 65 households in the village owns a personal well and several handpumps have been dug in the vicinity by authorities, the lack of groundwater recharge and subsequent scanty rains have led to most of them drying up. The village has been left dependent on a lonely well with nominal water and a single functional handpump which sees locals queuing up before it till 2 or 3 am in the night to fetch a few pots of water.
"No one knows for how long the two feeble sources of water could remain functional to help distressed locals," one of the natives of the region Ram Prakash told News18.
"We live in a parched landscape and the pond dug up in the village under MGNREGS is very shallow. Water usually disappears from it as soon as the monsoon is over, said the elderly man.
The repeated pleas to authorities for ending the community's water woes have fallen on deaf ears over the years, said Ram Prakash.
"Even kids can't study or play as they are required to help out their family women in fetching water till long hours," he said adding that it was common for the functional handpump to also run dry from time-to time. A handpump takes hours before the groundwater beneath it is restored.
The administrative apathy on water recharge measures and subsequent dry spells of monsoon has battered urban and rural Shivpuri alike, Naresh Kushwah, a journalist from Shivpuri told News18.
"Recently I visited Gugripura gram panchayat consisting of three villages where I saw a convoy of bullock carts out on streets searching for water sources," he said.
"I had been to village Chandoria in Badarwas which had a sole functioning well with four inches of water left," Kushwah further added.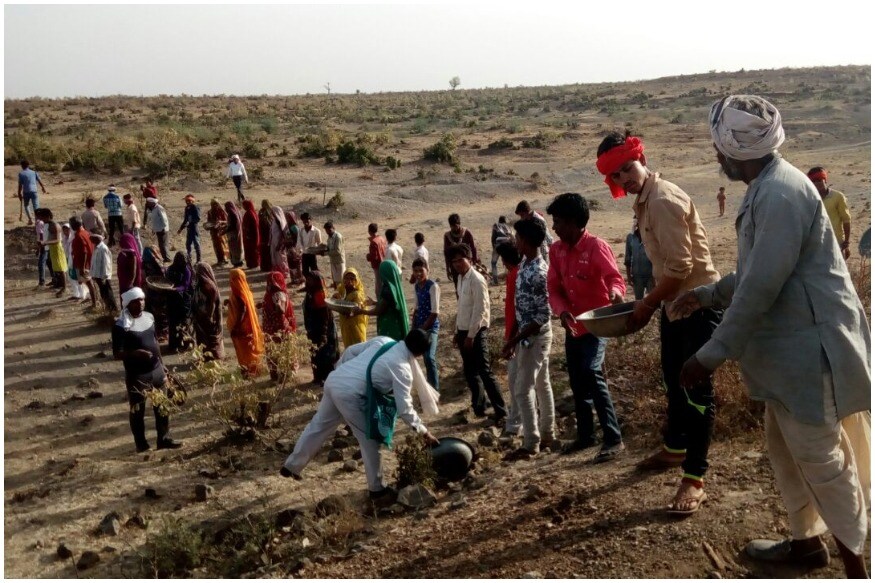 Image: News18.com
Interestingly, the Sindh water supply project which aims at bringing water to Shivpuri from nearby Manikhera dam has failed to see the light of the day in last three years. Though the area lacks no political influence and is represented by the Minister for Sports and Youth Welfare Yashodhara Raje Scindia in Madhya Pradesh assembly and MP Jyotiraditya Scindia in Lok Sabha.
Visuals of an animated Madhya Pradesh minister had made headlines recently as she fumed over private company officers for the delay in completion of the Sindh water project.
However, the Gandhian organisation, Ekta Parishad, which works for the empowerment of rural masses is of the view that public participation and storage of rainwater is the key to end water woes in Chambal region.
Without involving youth and local people with traditional knowledge on water harvesting, we can't find any sustainable solution for water crisis, Ekta Parishad State convener Deepak Agrawal told News18, adding that his organisation was busy roping in youth in water conservation endeavours across Madhya Pradesh.
(Get detailed and live results of each and every seat of the state Assemblies in Madhya Pradesh, Rajasthan, Telangana, Chhattisgarh and Mizoram to know which candidate/party is leading or trailing and to know who has won and who has lost and by what margin. Our one-of-its-kind Election Analytics Centre lets you put on the psephologist's hat. Know interesting facts and trivia about the elections. Elections = News18)
Read full article
Countdown To
Elections Results
To Assembly Elections 2018 Results