GET Stock

Quotes


Greed may ruin future: Mamata on Lalu's conviction
<p>One should not be greedy even for a day as it may ruin one's future, West Bengal Chief Minister Mamata Banerjee said on Monday, reacting to Rashtriya Janata Dal chief Lalu Prasad Yadav's conviction in the fodder scam.</p>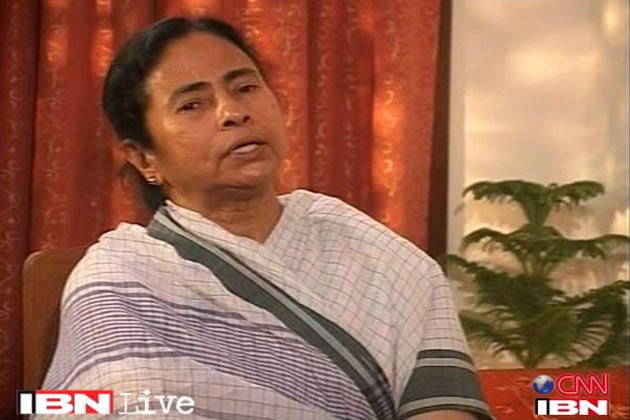 <p>One should not be greedy even for a day as it may ruin one's future, West Bengal Chief Minister Mamata Banerjee said on Monday, reacting to Rashtriya Janata Dal chief Lalu Prasad Yadav's conviction in the fodder scam.</p>
One should not be greedy even for a day as it may ruin one's future, West Bengal Chief Minister Mamata Banerjee said on Monday, reacting to Rashtriya Janata Dal chief Lalu Prasad Yadav's conviction in the fodder scam.
"I heard Laluji has been sent to jail after being convicted by a CBI court. I tell everybody, don't be greedy even for a day, because that may ruin your tomorrow," Banerjee said, while addressing an extended Trinamool Congress general council meeting at the Netaji Indoor Stadium in Kolkata.
"If we are satisfied with a diet of rice and fish, or rice and lentils, and by wearing ordinary clothes, we will live happily and peacefully. Life is transient. You will not be there tomorrow. For whom will you leave your wealth? There is no end to this," she added.
"Our parents could not even buy us a book. But now, our brothers and sisters are better off. Their parents have given them a good schooling. They are doing well. They can stand on their own feet. We are proud of the new generation," she added.
Also Watch
Read full article