GST Passed With Consensus, No Reason To Boycott Launch: Govt To Opposition
Jaitley and Naidu urged the Opposition to reconsider their decision, saying that the tax reform is being undertaken with the consensus of all parties.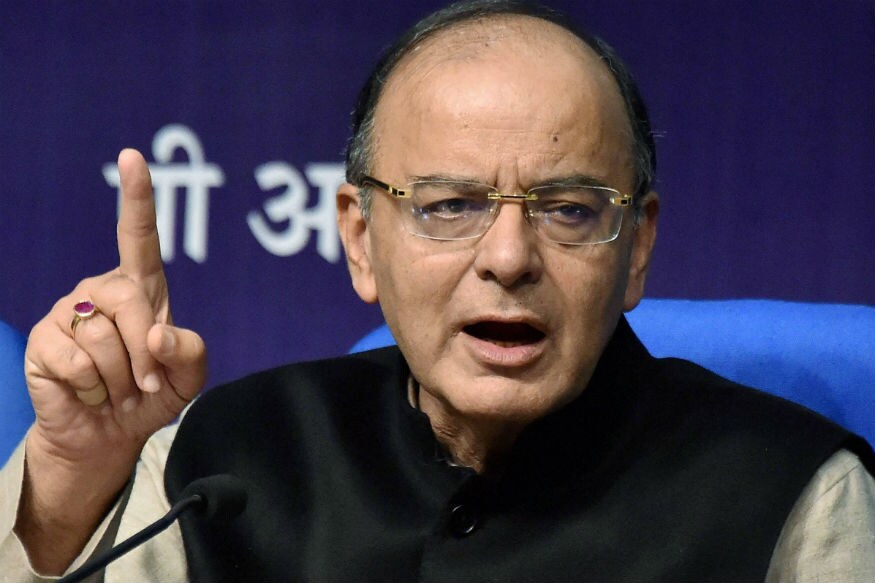 Finance Minister Arun Jaitley said GST is the biggest tax reform in last 70 years and government will go ahead with launch. (Photo: PTI)
New Delhi: The central government has come out in full force to slam the Opposition parties for deciding to boycott the midnight GST launch on June 30.
Finance Minister Arun Jaitley and Union Minister M Venkaiah Naidu held press conferences on Thursday and urged the Congress and other parties to reconsider, saying that the tax reform is being undertaken with the consensus of all political parties.
Calling it the single most important tax reform in the last 70 years, Jaitley said that the government remains committed to go ahead with the GST launch.
"There has never been such exercise of political consensus in brining GST," said the finance minister, adding, "I hope every political party will revisit its decision and support the launch. Political parties must display broad shoulder and own up responsibility."
Naidu also echoed the fact that all parties passed the GST Bill and there was no reason to skip the launch session now. "I don't know why the Congress has decided to boycott the special session on GST. The Congress has no reason," he said, adding that common people are congratulating the government for taking the step.
In an offer of reconciliation, Naidu said that the government is ready to give credit to all parties in the account of the Bill. "The Central Hall (of Parliament) is the centre of Indian democracy. The Congress is showing disrespect to the President and Vice-President by boycotting the GST session," he added.
Earlier in the day, the Congress decided to keep away from the June 30 meeting convened by the government on GST implementation. The decision came after Congress chief Sonia Gandhi met former Prime Minister Manmohan Singh along with other leaders.
"Our party will not participate in tomorrow's event on GST," former Union Minister Ghulam Nabi Azad said at a press conference on Thursday. The Trinamool Congress and Rashtriya Janata Dal have also announced their decision to boycott the event.
CPI leader D Raja said the Left parties will also boycott the session in view of protest by small and medium scale entrepreneurs, traders, weavers and informal sector workers on the way the GST is being implemented.
Get the best of News18 delivered to your inbox - subscribe to News18 Daybreak. Follow News18.com on Twitter, Instagram, Facebook, Telegram, TikTok and on YouTube, and stay in the know with what's happening in the world around you – in real time.
| Edited by: Aakarshuk Sarna
Read full article