Hafiz Saeed told me Bal Thackeray needed to be taught a lesson: Headley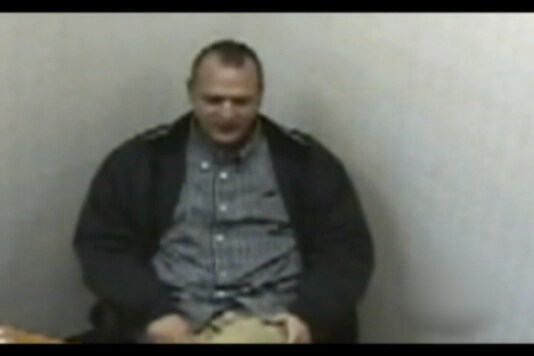 Mumbai: Pakistani-American terrorist David Coleman Headley on Saturday said that LeT chief and 26/11 mastermind Hafiz Saeed had told him prior to the Mumbai terror attacks that Shiv Sena chief late Bal Thackeray "needed to be taught a lesson".
After hearing this (that Thackeray needed to be taught a lesson), Headley had told Saeed that this would be done, he said.
"I visited the gate of Bal Thackeray's house and spoke to the guards. I told Hafiz Saeed that I could complete work on Bal Thackeray within six months time. I videographed CBI office, State Assembly house and Blue Synagogue. I did not take videos of Delhi Darbar and Israel Consulate. I did not take extensive footage of the Israeli embassy in Delhi," Headley said.
On Friday, Headley had revealed that he had "arranged" a fund-raising programme for the Shiv Sena in the US and had planned to invite Thackeray to the event.
The 55-year-old LeT operative, who has turned approver in the case, said that Sena man Rajaram Rege had told him that "Thackeray was sick and so may be his son and other officials may attend the programme."
Earlier this week, Headley had told the court that terror outfit Lashkar-e-Toiba (LeT) wanted to eliminate Thackeray but the person who was assigned the job to kill the Sena chief was arrested and he managed to give police the slip.
"We wanted to target the chief of Shiv Sena. His name was Bal Thackeray. LeT wanted to kill him wherever a chance arose. I knew that Bal Thackeray was the head of Shiv Sena. I have no firsthand knowledge but I think an attempt was made by LeT to kill Bal Thackeray," he had said.
"I don't know how this attempt was made. I think the person (who was sent to kill Thackeray) was arrested but he managed to escape from police custody. I don't have first hand knowledge about this though," Headley had told Judge GA Sanap, who is hearing the 26/11 terror case against Abu Jundal in the sessions court.
First Published: March 26, 2016, 13:04 IST
Next Story