Hardly any Backward Caste Teachers at IIMs, Reveals Study
A report filed by an IIM scholar and faculty member has shown that out of over five hundred faculty members in IIMs, only two are from scheduled caste, none from scheduled tribe and only 13 from other backward castes (OBC).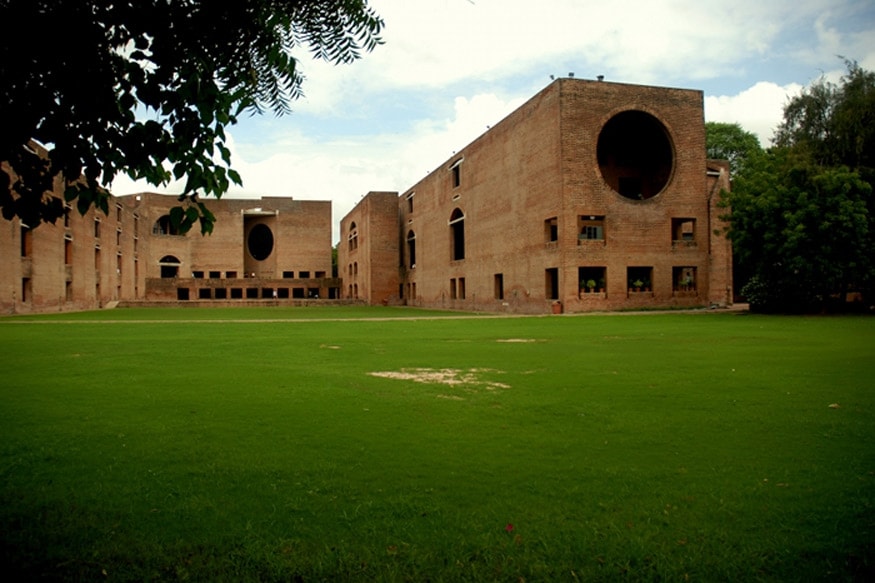 Image of IIM Ahmedabad. (Photo:iimahd.ernet.in)
New Delhi: For the past four decades, the Indian Institutes of Management (IIMs) have been suffering from diversity deficit, social exclusion and abdication from the responsibilities as public institutes.
A report filed by an IIM scholar and faculty member has shown that out of over five hundred faculty members in IIMs, only two are from scheduled caste, none from scheduled tribe and only 13 from other backward castes (OBC). The information was collected via an RTI filed by Deepak Malghan, Assistant Professor Centre for Public Policy, IIM-Bangalore and Siddhartha Joshi, doctoral fellow.
In the paper titled 'Missing Scholars: Social Exclusion at the Indian Institutes of Management', the duo used administrative data obtained through an RTI reply and have documented the omissions and commissions of IIM doctoral program across four decades and concluded that IIMs are responsible for a phenomenon they describe as "missing scholars".
The report further states that "the doctoral programs at IIMs must take a large part of the blame for this extant social diversity deficit. For over four decades, the doctoral programs at the IIMs that also account for about a third of all current faculty members at these institutions have brazenly flouted affirmative action provisions for public institutions".
Speaking to News 18, Malghan said, "Before we start working on an issue there should first be an acknowledgement of the problem. The major problem here is that IIMs have forgotten that they are actually public institutions. Through the report, what we see, is a problem of deeper malice."
In his opinion, IIMs are moving away from the social contract. "As a public institution, you have an implicit and an explicit public contract and the IIMs have very evidently not honoured that contract. The large part of the problem of the social diversity deficit is our own creation," he said.
Six months ago, the two activists had put out draft version of these numbers and responses from the IIMs was disheartening. "They responded by saying that the institutions did not have historically marginalized community members applying here. There isn't enough talent available among them is what they said. But like every other institute, aren't we both responsible to produce and consume talent," Malghan added.
A conservative estimate of missing scholars suggests that this phenomenon accounts for at least 130% of IIM-trained scholars currently on the faculty of IIMs, the study reveals.
"IIMs must take immediate ameliorative actions as part of a program of restorative, rather than retributive reparation," he said.
Limitations of The Data
They point out in the report that the table potentially slightly overstates the diversity deficit among faculty at IIMs for two reasons. First, IIM-Ahmedabad (IIMA) administratively classifies all its faculty members as belonging to the "others" category. Thus, any IIMA faculty member belonging to SC or ST communities would also be counted in the "others" category.
Second, the source data at all IIMs is self-reported, and faculty members belonging to SC or ST groups might have chosen to mask their social group identity. "However, these data limitations only strengthen the case for urgent ameliorative steps to improve social diversity at IIMs. If there is some negligible under-reporting of faculty belonging to SC or ST groups, it is because of the stigma at elite institutions like IIMs," suggests the report.
The IIMs like all other public institutions in India follow statutorily mandated affirmative action in the form of reserved seats for applicants from historically marginalized social groups in their flagship MBA program.
The report explains,"At elite public institutions in India, the students from the so-called reserved categories are widely seen as trespassers if not usurpers. In such a climate, handful of faculty members from historically marginalized sections of the society are better off keeping their social group identity under wraps. To be sure, the limitations in data reported above is also related to IIMs believing that collecting any social group data is akin to further deepening social fault lines."
Does the IIM Bill offer an opportunity for social inclusion?
In this paper the scholars write, "The IIM Bill offers a window of opportunity to reverse decades of shameful neglect. Will the IIMs rise up to the occasion? The answer to this question will have far reaching consequences beyond the tiny corner of higher education that these institutes occupy. Indeed, how (if) IIMs address the missing scholars problem will serve as a guide to the future of the public university in India."
The newly passed IIM Bill, that accords the institute with great autonomy, gives them hope to fight acute social diversity deficit in the composition of their faculty bodies.
"Society expects public institutions to do certain things. Never has any public education been accorded this level of autonomy. If we don't take measures, then it means we chose not to," Malghan said.
The IIM Bill gives the institutes autonomy but has nothing clearly written on the reservation policy in teacher recruitment. All it vaguely mentions is "enabling provision allowing reservation in employment" for which Malghan added, "The IIM Bill is an enabling framework and now we have to design solutions to all sort of problems and dilemmas prevalent in higher education."
Get the best of News18 delivered to your inbox - subscribe to News18 Daybreak. Follow News18.com on Twitter, Instagram, Facebook, Telegram, TikTok and on YouTube, and stay in the know with what's happening in the world around you – in real time.
| Edited by: Sanchari Chatterjee
Read full article