Haryana Minister Wants AMU Named After Jaat King Who Donated Land for Varsity
Haryana Finance Minister Captain Abhimanyu demanded that the name of Aligarh Muslim University be changed as "Mahendra Pratap Singh had donated the land on which the university is situated."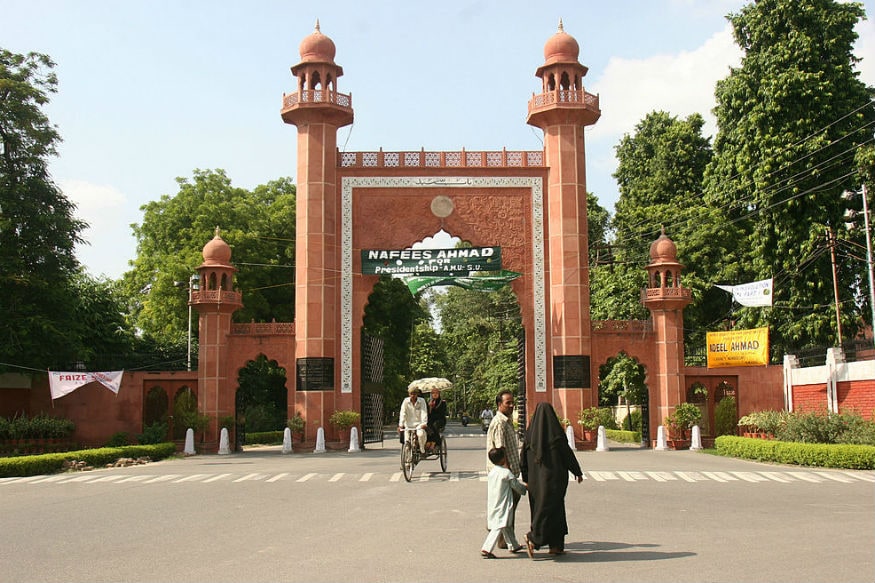 File photo of Aligarh Muslim University campus.
Adding fuel to the fire, Haryana Finance Minister Captain Abhimanyu has said that Aligarh Muslim University (AMU) should be renamed after Jaat king Raja Mahendra Pratap Singh. Singh had donated the land on which AMU now stands.
In a veiled attack on the university, he also pointed fingers at the former chief ministers of the state who he said had only "raised infrastructure" in the name of their "baap-dada" and forgotten the real heroes of the land.
Capt Abhimanyu was addressing a program at the 'bhoomi poojan' of a Jaat Dharmshala at Rewari in Haryana.
Without naming a former 'Jaat Chief Minister' of the Uttar Pradesh, he said, "They built parks and institutes and named them after their forefathers but there are no such institutes after Raja Nahar Singh."
He further demanded that the name of Aligarh Muslim University be changed as "Mahendra Pratap Singh had donated the land on which the university was built."
He also said Jinnah, whose portrait was put up in AMU, was responsible for the division of the country.
Get the best of News18 delivered to your inbox - subscribe to News18 Daybreak. Follow News18.com on Twitter, Instagram, Facebook, Telegram, TikTok and on YouTube, and stay in the know with what's happening in the world around you – in real time.
| Edited by: Sanchari Chatterjee
Read full article