Haryana's Panchkula Hospital Sees 35 Malaria, 45 Suspected Dengue Cases
Most of the malaria cases were from Kalka and this year the hospital has received a total of 63 malaria cases till now, the hospital sources said.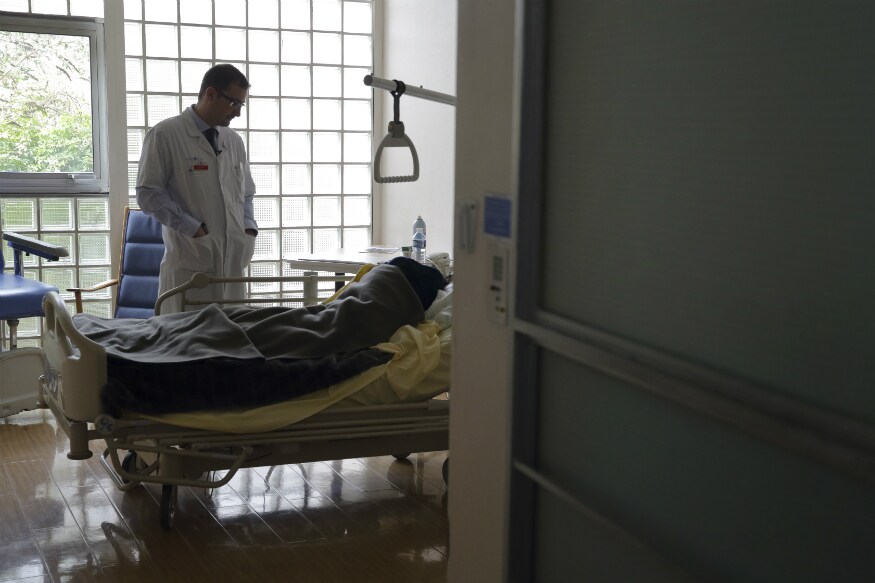 Photo for representation.
The civil hospital in Haryana's Panchkula's Sector 6 received 45 suspected cases of dengue and 35 cases of malaria last month, reported TOI. The hospital also saw 150 suspected cases of dengue this season, a source told the newspaper.
According to hospital sources, most of the malaria cases were from Kalka and this year the hospital has received a total of 63 malaria cases till now.
Speaking to the publication Chief medical officer (CMO) Yogesh Sharma said that during a check-in July, malaria mosquitoes were found breeding in the premises of two government buildings and the teams met the heads of the departments to ensure that necessary steps are undertaken to combat the disease.
Speaking to TOI, the CMO said that the main emphasis is on the open drains which are prime locations for mosquito breeding. To that extent they have sent a letter to the municipal corporation (MC), Haryana Urban Development Authority (Huda), public works department and other departments concerned to check open drains, leakages and other stagnant water areas where chances of mosquito breeding is more.
The CMO further added that it is not their work alone to curb breeding of mosquitoes and that other departments also need to keep a tab on water supply and keep surrounds clean. He revealed that their malaria and dengue departments have formed 28 special teams who are working round the clock and doing multiple activities that include door to door awareness, checking of water
coolers in various offices, checking dumping ground etc.
TOI further quoted Dr Anita, a biologist in the malaria department who said that they found that Kheda Sita Ram village in Kalka has a major issue of stagnant water and a letter to the public health department has been accordingly sent. Furthermore, gambusia fish, that is known to eat mosquito larvae have been sent to 121 water bodies identified by the teams as well, she revealed.
Interestingly, this is in sharp contrast to Gurugram, which has successfully been able to combat the mosquito-borne disease dengue and not a single case of it has been reported this year. TOI in an earlier report cited the authorities who have said that they were able to achieve this feat due to the measures they undertook, including the conducting of surveys of 2.5 lakh houses in order to know what causes the breeding of larvae and issuing notices to houses where breeding of the mosquitoes was observed.
Get the best of News18 delivered to your inbox - subscribe to News18 Daybreak. Follow News18.com on Twitter, Instagram, Facebook, Telegram, TikTok and on YouTube, and stay in the know with what's happening in the world around you – in real time.
Read full article