Has 'Jism 2' redefined sex in Indian films?
Sunny Leone has a pretty face too, but no prizes for guessing where the gasp-pant brigade's eyes were glued to.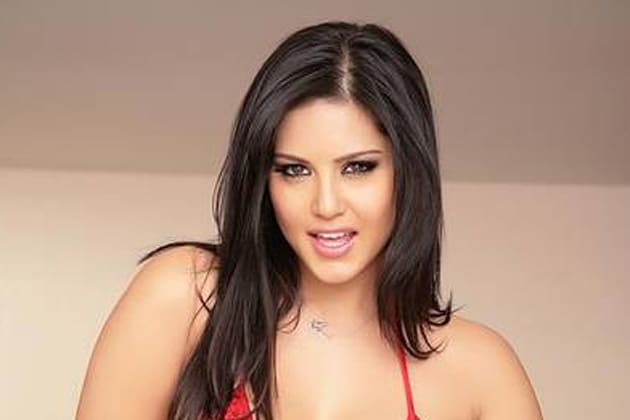 Sunny Leone has a pretty face too, but no prizes for guessing where the gasp-pant brigade's eyes were glued to.
New Delhi: 'Sex' in India has always been a hush-hush, (dirty, oooooi-maa) word, under wraps, for knowledge and consumption only when the leap towards the orange blossoms has been taken - with different degrees of success. - and blessed legit. This has resulted in disaster and gigantic steps in the wrong direction because for the human race (especially kids in the formative years) No invariably triggers revolt, rebellion and curiosity - mostly all three with a vengeance. This, invariably too, has led to a series of problems, all of which are too well known to be repeated.
Bollywood, which journo-editor Shoma Chaudhary describes as "a cultural glue, barometer, mirror and master, horse whisper, potters club, subconsciously shaping and shifting the Indian mind in the shape of the great influencer "reflected this dumb take all along, with occasional stabs at being bold, exactly as in life in those sati-savitri-led days. Flowers merging, the bedside lamp switched off or eyes, hands melting in quick cuts were favourite ploys of film-makers to depict the sinful, deed of darkness.
Seeing Jism-2, one reflected in amused fashion how life in B-town's sexville has changed. Sure Zeenie baby got this show going with her cool, sexy dum-maro-dum act in the very early seventies and now the Canadian-Indian Porn star Sunny Leone in year 2012 certainly seemed to have catapulted it to a different stratosphere. Ever since the voluptuous, luscious Leone sashayed into the Indian radar, raunchy-lovers haven't really been the same. Flaunting a gravity-defying body to die for and articulating a languorous and lascivious body language that blends intoxicating, sinful titillation with total comfort, Leone's debut presence in the last edition of Big Boss, reportedly, even knocked out the Big B's KBC, in the much-coveted TRP race, for a couple of weeks.
The babe has a pretty face too, but no prizes for guessing where the gasp-pant brigade's eyes were always glued to. Film-maker Mahesh Bhatt - manufacturer of shock-tactics, gimmicks and marketer extraordinaire - didn't waste a second to seize the opportunity to create Breaking News. The sharpie went on the show to publicly congratulate the bombshell for her courage and screen presence and offer her a film. The name? Naturally, Jism-2.
From day one, the project attracted huge excitement, buzz and publicity, aided and abetted by the Bhatt camps sharp PR machinery. Projected as a thinking person's sex-thriller, directed by Pooja Bhatt, expectations, seduced by curiosity, went through the roof. Director Bhatt proclaimed that she wanted to project her heroine "as a sexual being, not a mere plaything for men's sexual pleasure only. There's a difference. "Her dad's daughter, the irrepressible Bhatt babe added "We're obsessed with sex, but in a very regressive and repressive way. I thank the Brits for the Railways but not for the puritanical views of sex they left behind." She signed off with "I have 4 flops and have nothing to lose. My dad too had 4 flops before Arth happened, so I am hoping that this will be my Arth." Cute, naa?
So what happened? The reactions to Jism-2 were mixed - the BO takings weren't. One critic termed it as "shallow, exploitative, a film in search of a story". Another slammed it with "for an erotic film, everyone talks way too much. Also, while the love-making bit is aesthetic, what about the plot and narrative? Leone's bare back and ample cleavage. The artist-assassin playing the cello, reciting Faiz and singing mournfully ... what's going on?" The public however stormed into the theatres in droves to give the film a sexy Rs 29.91 cores net in the very first week. Sure, a dip followed later but Mahesh Bhatt's idea of raking in some quick big bucks riding on the Indian audience's fatal attraction - Sex - was a winner, all the way. Also, beti Pooja's horrendous track-record as a director of flops - Paap, Holiday, Dhoka, Kajrare - was corrected. So the family breathed a sigh of relief ...
Was Jism-2 - as positioned and projected through the buzz, very bold posters (that got banned) and provocative promotions- meant to take The Dirty Picture syndrome forward? Push the envelope, raise the bar, temperature and testosterone levels of the forever sexually-starved voyeurs, a wee bit more? Vidya Balan had showed the way. Sunny Leone had to just to do a bolder follow-up act right? Critic Saibal Chatterjee believes that the Bhatt camp just let go of a great opportunity to unleash a genuine sex-thriller, a novel, exciting genre that has immense market-friendly possibilities. Unfortunately, in their convoluted aim to mix sex with deeper truths relating to man-woman relationship, Jism-2 went for a toss. They lost the plot and diluted the focus.
The scorching promos gave them a bumper opening, but thereafter it was bound to dip. The Dirty Picture also rode on titillation but it had a strong uncomplicated linear narrative and Balan's performance really took the film to another level. Can you compare Sunny's acting to hers? Sure, she's a debutante and tries her best, but the basic projection and thrust of the film that has influenced every single on-heat male is undisputedly the Porn-star's sex quotient. Who the hell cares and wants her to act? Just show it all, baby. Most others - critics and audiences - agree and believe that the film was created as a stampede-friendly, one-time-sale product.
Tantalizing, provocative, suggestive, deliciously sinful, salacious, dangerous, thrilling, forbidden ... Jism-2, in superbly (fake and posturing) fashion, made the right moves about soul-strip, liberated woman, crisis of conscience, love versus duty, the body having a life of its own and so on but ultimately, failed to go the distance. It is ironically, a marketing triumph but a cinematic failure.
The pity is, it need not have been so. This is year 2012 and we've come a long way from the time rooh, jism, laaj and sharam played hide n' seek in the movies. Today when Delhi-Belly, cornball adult-comedies (Kya Super Kool Hai Hum being the latest) but most importantly engagement in and exhibition of wild sexual activity on the net as also all around us, is a fact, why pull out and disappoint?
It is sad that someone of Mahesh Bhatt's stature, sensibility and sensitivity who once gave us Arth, Sarfarosh, Daddy and Zakhm before selling his soul to the devil (read: Box office, by hook or by crook) did not think it necessary to invest in the relationship, anything that was precious, moving, gentle, tender ... anything that caressed the soul after scorching the body ... anything that made the post-coitus moments redolent with meaning and memory.
Very few can match the raw passion and emotion powered with brutal, cathartic honesty and intensity that Mahesh can infuse and god knows, here was a glorious chance to showcase that for the fearless, iconoclastic trail-blazer who broke the rules, rewrote his own commandment and rocked. By concentrating solely on the way of all flesh, the Bhatt duo have de-mystified the sex part, reducing it to nothing more than an eagerly-awaited soft porn show for sex-starved voyeurs.
In the process, they may have picked up the loot and cleverly addressed the difference between eroticism and vulgarity - one evokes a sense of desire; the other leaves nothing to chance corrupting any value of the sexual act - but, somewhere, somehow, to any perceptive, sensitive and evolved viewer, it's a film that ends up being all body, no soul.
####
Get the best of News18 delivered to your inbox - subscribe to News18 Daybreak. Follow News18.com on Twitter, Instagram, Facebook, Telegram, TikTok and on YouTube, and stay in the know with what's happening in the world around you – in real time.
Read full article