Hathras Victim's Family Members To Appear Before HC On Monday Amid Tight Security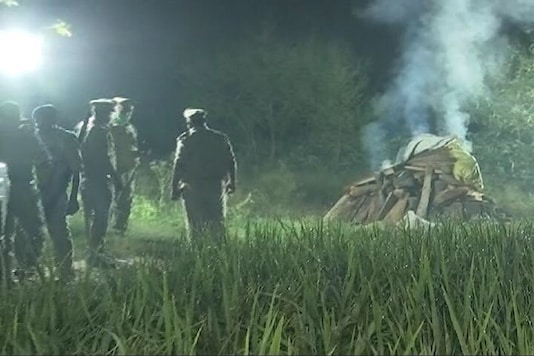 Videos and photos from the village showed a lone pyre, and no family members near it.
Hathras: The family members of a 19-year-old Dalit woman, who died after allegedly being raped by four men in Uttar Pradesh's Hathras district, will appear before the Lucknow bench of the Allahabad High Court amid tight security on Monday. The court on October 1 had asked the woman's parents to come to apprise it of their versions of the incident and had also ordered the Hathras district administration to arrange for their travel to the court and facilitate their appearance before it. "The district judge, who has been appointed the nodal officer for the appearance of the Hathras victim's family members before the high court, is in touch with it as to when the case is listed. The family will move accordingly. The family is in Hathras as of now," Superintendent of Police (SP) Vineet Jaiswal told .
Disclaimer: This post has been auto-published from an agency feed without any modifications to the text and has not been reviewed by an editor
First Published: October 11, 2020, 13:31 IST
Next Story