nda:
Needmore seats to Win

Needmore seats to Win
upa:
Hava Aney Dey: a chance lost to censor
Partho Sengupta's Hava Aney Dey, set in Mumbai, is one of the most authentic portrayals of the city on screen.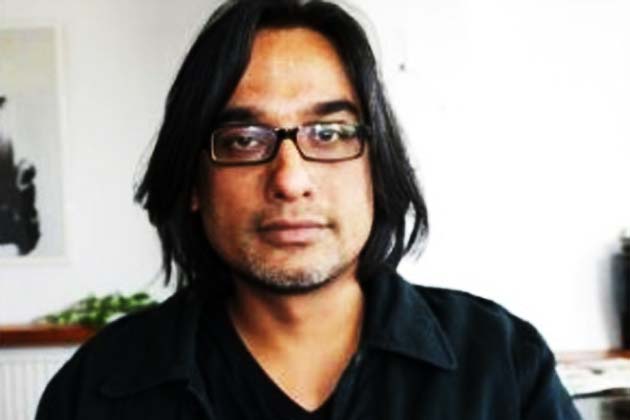 Partho Sengupta's Hava Aney Dey, set in Mumbai, is one of the most authentic portrayals of the city on screen.
Paan Singh Tomar, a film which was ready in 2010 but released two years later gained critical and commercial success. But not all films are fortunate enough to see the light of the day. Partho Sen-Gupta's
Hava Aney Dey
, a film set in Mumbai, is one of the most authentic portrayals of the city on celluloid. The 2004 film had a screening at Berlinale, won the Best Film at Durban Film Festival and a Special Mention at Hong Kong International Film Festival but failed to get a release in India.
Hava Aney Dey
was recently screened in Mumbai in a curatorial project film festival by Katha Centre for Film Studies. It was a part of the curation by filmmaker Manjeet Singh, on the theme 'Emerging Voices of Indian Cinema': Unreleased Independent Films. The honesty of the film combined with the intransigence of the filmmaker meant that it wouldn't be easy for it to get by the censors in India. The Censor Board suggested 21 cuts in the film for using crude Mumbai lingo, which filmmaker Partho Sen-Gupta refused. He says, 'They hit us mainly upon the 'colloquial' Mumbai language and 'suggested' so many cuts and sound blips that it became impossible to show the film. I refused them not only because they would be attacking my work but also for the simple reason that it was impossible to do so. The film had been mixed and we had already done a Digital Inter-negative in France. I also did not have connections in high places that would have helped finding the middle ground. Seeing this complicated situation, the Indian co-producer panicked and decided not to pursue the matter anymore. In other words he just dumped the film.' In a year when
Main Hoon Naa
and
Mujhse Shaadi Karogi
were the top grossers in Bollywood,
Hava Aney Dey
might have been well ahead of its time. But had the film released, there would not have been a dearth of audiences in Mumbai. The film has a timeless quality, owing to a story that can resonate with the youth of the city even today. Hava Aney Dey is a story of dream and desperation. Arjun, a dispassionate college student with a lower middle class background is stuck in filth where he doesn't belong. He is disoriented with life. Although he hangs out with a group of friends who drink, abuse and have fun whiling away their time, he knows that he wants to make it big in life. But in order to change his destiny, the modern day Arjun must abandon his widowed mother, his friends and his love. Sen-Gupta, who was born and raised in a traditionally Maharashtrian locality in Mumbai says, 'The film's idea originated during the last year of my film school at the FEMIS in Paris. I had been away from Mumbai for over three years and a lot of it had changed. The new India and its economic boom were forging ahead like a juggernaut. But when I went back to Shivaji Park, I found that most of my friends were still struggling with their lives in a meagre existence. And despite all those tall claims, 'India shining' had left a large number of people behind in its wake.' Sen-Gupta and his co-writer Yogesh Vinayak Joshi weave such an engaging narrative that one is able to connect with the characters and feel for them. One watches helplessly as they degenerate some more with every passing day in a futile effort to emulate the affluent in the city, the repository of their aspirations. The film aptly represents the gaping divide between the haves and the have-nots in Mumbai through the eyes of the latter, complemented by superb performances by a brilliant cast, especially Aniket Vishwasrao as Arjun, Nishikant Kamat as his friend Chabia, the Maharashtrian diminutive of Krishna and Tannishtha Chatterjee as Mona, Chabia's girlfriend. But how is it that a filmmaker who has lived in Paris and UK since 1993 rendered such a true account of life in the city? 'I spend anything between 2 to 6 months every year in Mumbai. I have a closer understanding and empathy towards this city. But living away from it has also given me that eye to see Mumbai in a way different light that I did not see when I lived here.' To elaborate his point, he mentions a sequence in Hava Aney Dey where Arjun meets a Bahrupiya dressed as Lord Shiva who asks him for a 'machis', the kind of image that is born from a distance. (See the sequence here). In spite of its realism and appeal, the film sank into oblivion in India in no time. 'Nobody cared about Indian films going to international film festivals. The Indian press did not write about us. There was no social media or any alternative press those days,' regrets Sen-Gupta. Hava Aney Dey was picked up by San Francisco based Global Film Initiative for distribution in North America following which it premiered at the MoMA in New York. It then toured the US and screened at over 50 different cities. Sen-Gupta also released the film on VOD and DVD in 2009 on his own. In the most recent development, Hava Aney Dey will have screenings at the Tricycle Cinema in London later in March. Sen-Gupta has moved on and is now working on Arunoday (Sunrise), a psychological thriller on the subject of child abuse in Mumbai. The filmmaker who started out as an Art Director in the Hindi Film industry and worked on films like Mr. India, Main Zinda Hoon and Raakh is a dogged and uncompromising artist. 'I want to make films that have some voice, some artistic leap, which do not try to imitate and copy, films that can hopefully live longer than me,' he says.
(Get detailed and live results of each and every seat in the Lok Sabha elections and state Assembly elections in Andhra Pradesh, Odisha, Arunachal Pradesh and Sikkim to know which candidate/party is leading or trailing and to know who has won and who has lost and by what margin. Our one-of-its-kind Election Analytics Centre lets you don a psephologist's hat and turn into an election expert. Know interesting facts and trivia about the elections and see our informative graphics. Elections = News18)
Read full article
Countdown To
Elections Results
To Assembly Elections 2018 Results