HC Shames 'Promiscuous Attitude' of Sonepat Rape Victim, Grants Bail to 3 Convicts
The High Court said that a careful examination of the victim's statement offers an "alternate conclusion of misadventure stemming from a promiscuous attitude and voyeuristic mind."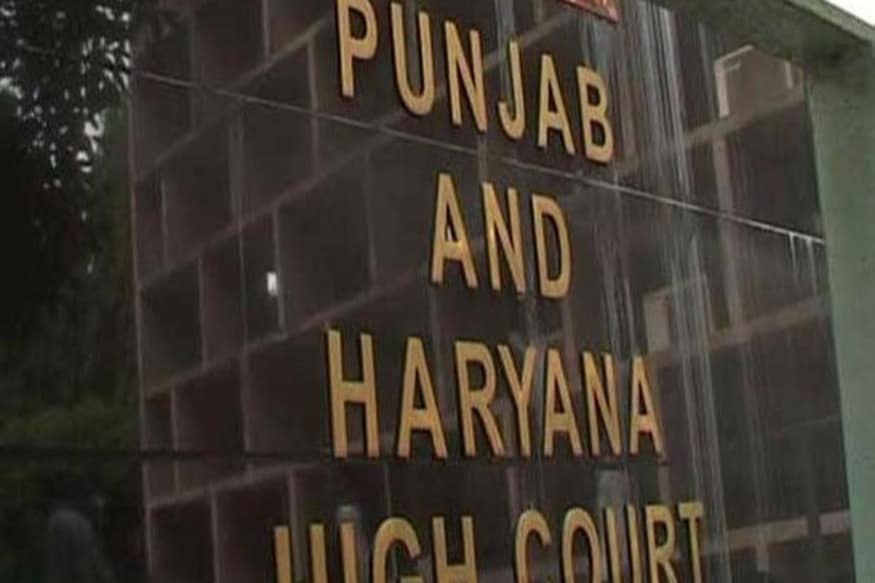 Image for representation. (Photo: PTI)
Chandigarh: The Punjab and Haryana High Court on Friday granted bail to three former law students who had been convicted of gang-rape on the grounds that the victim's reliability is questionable due to her "promiscuous attitude and voyeuristic mind".
A bench of Justices Mahesh Grover and Raj Shekhar Attri suspended the sentence of the three men and ordered them to pay Rs 10 lakh to the woman as compensation.
The case dates back to 2015 when a management student of Sonepat's O P Jindal Global University accused three law students of raping her several times for more than a year.
In her complaint to the university, she had said that Hardik Sikri had been blackmailing her using her nude photos and forced her to have sex with him, as well as his two friends – Vikas Garg and Karan Chhabra.
The trial court had found all three guilty in March this year and sentenced Hardik and Karan to 20 years in jail on counts of gang-rape and other criminal offences. The third convict, Vikas, was sentenced to seven years in jail. The trio moved the HC in appeal against their conviction and also sought suspension of their jail term.
The High Court agreed with their plea and decided that this was a case where a balance had to be struck between retributory and reformative sentence since the convicts are young men.
The court said "it would be a travesty of justice if they are not given a chance to redeem themselves." The judges backed their decision to show leniency by saying the "the narrative does not throw up gut wrenching violence, that normally precede or accompany such incidents".
The HC observed it has reasons to consider the plea for suspension of sentence favourably as the testimony of the victim offers an "alternate story of casual relationship with her friends, acquaintances, adventurism and experimentation in sexual encounters".
While hearing the matter, the bench said that "the entire crass sequence actually is reflective of a degenerative mindset of the youth breeding denigrating relationships mired in drugs, alcohol, casual sexual escapades and a promiscuous and voyeuristic world".
Although it agreed that allegations of the victim regarding her being threatened into submission and blackmail lends sufficient diabolism to the offence, it said a careful examination of her statement offers an "alternate conclusion of misadventure stemming from a promiscuous attitude and voyeuristic mind".
The court added: "She states that 'he (Hardik) sent his own nude pictures and coaxed me into sending my own nude pictures'… The perverse streak in both is also revealed from her admission that a sex toy was suggested by Hardik and her acceptance of the same."
In its order granting bail, the court said this was a case of a young generation that is "unable to comprehend the worth of a relationship based on respect and understanding".
The bail has been given on the condition that the three convicts will go undergo counselling at the All India Institute of Medical Sciences (AIIMS) for "correcting their behavioural aberrations" and to free them of their "voyeuristic tendencies". The Director AIIMS has been asked to submit a report.
"We would request the AIIMS Director to also facilitate counselling of the victim and further make a request that a report in this regard may be communicated to this court indicating whether the applicants are free of their voyeuristic tendencies," held the HC.
The bench added it will also be the "duty of the parents" of the convicts to apprise the court about progress made in this regard.
It further noted: "Long incarceration at this stage when the appeal is not likely to mature for some time is likely to result in an irreparable damage."
Get the best of News18 delivered to your inbox - subscribe to News18 Daybreak. Follow News18.com on Twitter, Instagram, Facebook, Telegram, TikTok and on YouTube, and stay in the know with what's happening in the world around you – in real time.
| Edited by: Aakarshuk Sarna
Read full article