He credited JK Rowling, says Shah Rukh Khan's Chief Digital Strategist
Shailja, SRK's Chief Digital Strategist, slams blogger Agratha Dinakaran for making baseless accusations.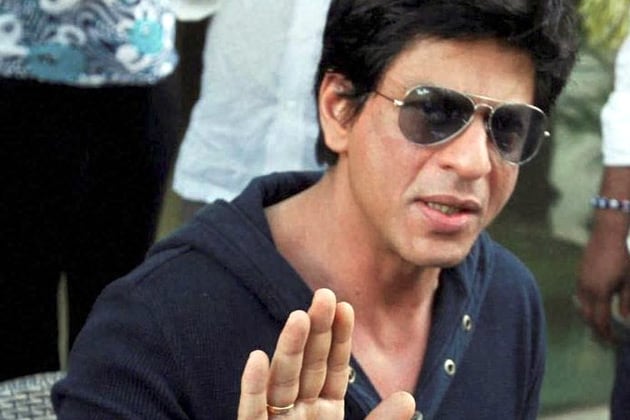 Shailja, SRK's Chief Digital Strategist, slams blogger Agratha Dinakaran for making baseless accusations.
New Delhi: When blogger Agratha Dinakaran slammed Shah Rukh Khan for giving a speech at AIMA (All India management Association), which, as she says, was hugely inspired from British author JK Rowling's speech that she made at Harvard in 2008, little did she know that disregarding the credit, which the star had given to the author, would work against her.
For the uninitiated, Agratha, through her blog called 'MeLaNGe', had come up with the allegation that SRK's speech was lifted from British author JK Rowling's speech 'The Fringe Benefits of Failure and the Importance of Imagination.'
Shailja, Chief Digital Strategist of Shah Rukh Khan, took to her blog to put forth a few key points to explain that the actor had given credit to the author and not blatantly lifted excerpts from the original speech.
While her explanation seems convincing, referring to journalists in her blog as those "who have no talent" and make an attempt to "sensationalize a non-story" is likely to irk many.
In her blog, Shailja states that SRK's AIMA speech was recycled as he had used the same content at the YPO too. "In the beginning of the speech SRK starts with "Let me forewarn you, this is a recycled speech. Whenever I am called to give speeches at ypo or some such big organisation...I use this speech. Its generic...simple...and makes me give no commitment in our first meeting. Somewhat like the corporate world itself." her post reads.
Shailja also mentions that popular quotes, if "recycled" from earlier speeches, are at times not quoted. "The recycled speech that SRK mentions includes a speech he gave at the YPO where he clearly gives credit to JK Rowling," she explains in her blog.
In her bid to prove Agratha wrong and bring clarity to the entire issue, Shailja also recalls her meeting with a fan present at the YPO, who spoke about how SRK had credited the author. "I reached out to the fan who was present at the YPO and she cited an anecdote, "Mr Khan had made a joke about the word 'vicissitudes'...and said jokingly "It's J K Rowling, I have problems saying such big words....but did it to impress the smart ones gathered there." And with this she makes an attempt to clarify the fact that SRK was never keen on hiding a world-famous line from management students.
As an "active independent voice", Shailja shows no qualms in stating that JK Rowling too had used those popular lines from a management book by James Galbraith.####
Get the best of News18 delivered to your inbox - subscribe to News18 Daybreak. Follow News18.com on Twitter, Instagram, Facebook, Telegram, TikTok and on YouTube, and stay in the know with what's happening in the world around you – in real time.
Read full article