GET Stock

Quotes


Powered by


Health Workers Protest Name, CM Rawat Stops Dole of Condoms
The ASHA workers under the world population fortnight which began from July 11 onwards have been given sachet of condoms which reads out ASHA condoms and that has triggered the issue.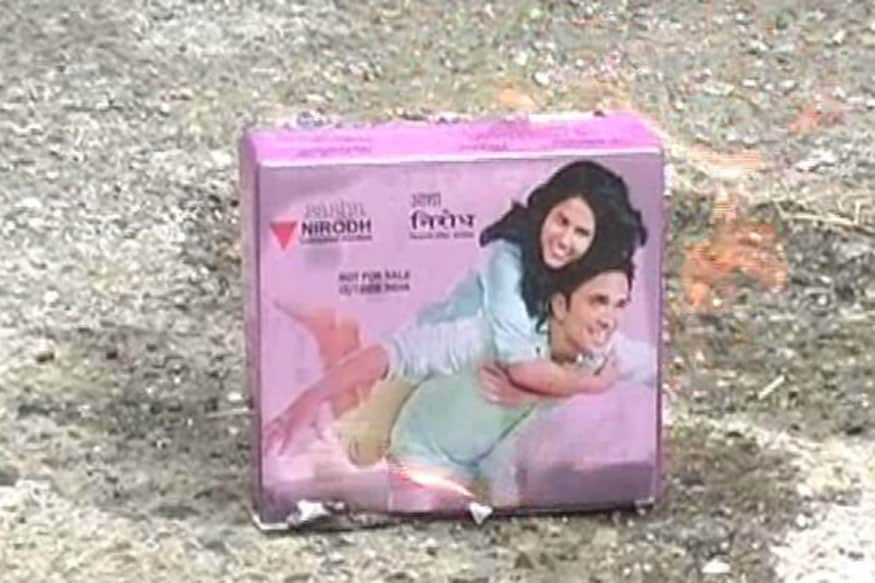 Sachet of condoms which reads out ASHA condoms. (Picture courtesy: Twitter)
Dehradun: Uttarakhand chief minister Harish Rawat has directed health department to stop with immediate effect distribution of condoms by the accredited health workers or ASHA (Accredited Social Health Activist) workers.
The decision comes after a week long protest by the health staff which forms the back bone of health services in rural India. The contraceptives which were earlier called 'Delux Nirodh' have been re-christened 'Asha Nirodh' which has left the health workers embarrassed.
The distribution of condom packets termed 'Asha Nirodh' during ongoing 'Diarrhoea and Vasectomy Fortnight' by the State health department has evoked wrath of Asha workers.
The State President of the Asha workers, Shiva Dubey said that the distribution of condom packets mentioning the name of Asha is an insult of both the Asha workers and the women.
She said that thousands of such packets have arrived in the health centres across the state and they are causing embarrassment to the Asha workers who are working tirelessly and honestly.
Dubey said that the state government is not providing the remuneration of Asha workers on time and this episode has added fuel to the fire.
She said that the state government should recall all such packets and should seek apology from the Asha workers failing which a state wide agitation would be launched against the government.
Reacting on the issue, the state Health Minister Surendra Singh Negi said that the matter is not in his knowledge. He added that if such kinds of condom packets are being purchased then their purchase and supply would be immediately stopped.     
Also Watch
Read full article