Helping Villagers Overcome Superstition, This Chhattisgarh Orphanage-Turned-Hospital Cures 250 Snakebite Patients Every Year
India is home to almost 300 species of snakes, which includes both venomous and non-venomous species. However, it is only four dangerously venomous species of snakes which cause almost 50,000 death every year.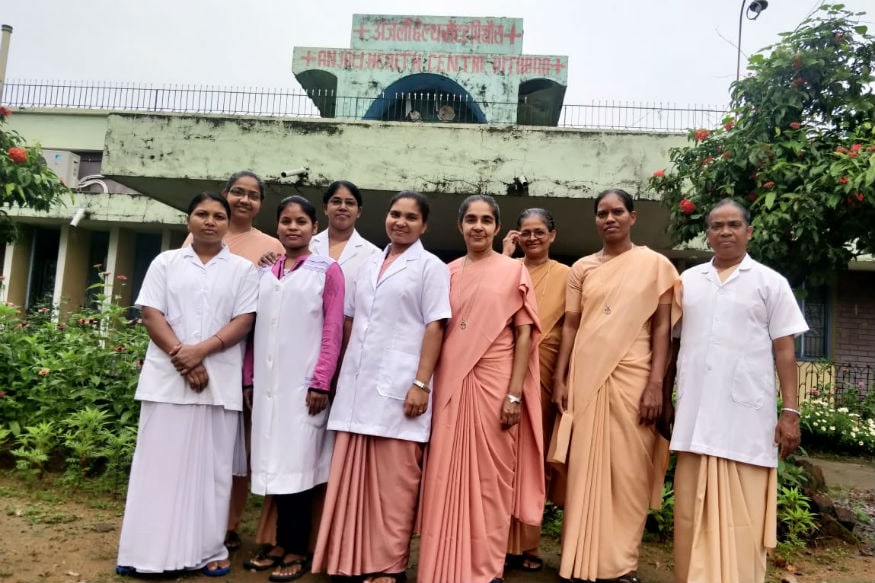 Doctors at the Anjali Health Centre in Pithora, just about a hundred kilometers away from Chhattisgarh capital Raipur.
"Doctor we have a case of snake bite... come quickly." Dr Annama Chalil receives a phone call while she had just taken a break from attending the patients.
She rushes back to the clinic. A man who had brought his wife on a motorcycle from a nearby village declared that she is bitten by a venomous snake. The description of the snake given by the man was of a Banded Krait, which is a very dangerous reptile. In this case, the woman would need anti-venom vials immediately.
"Will she survive?" asks the man as the hassled woman looks at her bitten hand.
While Dr Annama - who is popularly known as sister Archana at the convent - examines the patient, another nun at the health care center rushes in to bring a poster with pictures of several venomous and non-venomous snakes on it.
"Can you recognise the snake that bit your wife?" she questioned the man.
"Yes. Here it is," says the man pointing to the picture of a common wolf snake. "I am 100% sure that this is the snake which bit her."
"It is a non-venomous snake," sighs Dr Annama and instructs the nurse to keep the patient under observation for next few hours.
"We get so many cases here every day, especially of snake bite," Annama told this reporter. "But sometime people get scared because they think all snakes are poisonous."
Pithora, a small town in Chhattisgarh, and its neighbouring villages have a large snake population - more than two dozen species, including four venomous species. Anjali health center in Pithora, just about a hundred kilometers away from the state capital Raipur, offers huge relief to the villagers in this area.
"It was an orphanage earlier and now it has been turned into a health center and kindergarten," says sister Rose, one of the most senior nuns, who looks after the accounts department at this health center. "The orphanage was started by two nuns in 1970s, who had come here from Germany with missionaries." One of them, sister Mary Gerburg, is still alive and lives in this home with 13 other nuns.
While an adjacent kindergarten hosts around 200 children, Anjali health center provides all kind of primary health facilities to the villagers. This includes several pathology tests, blood and clinical tests and ultrasound and ECG. However, snake bite treatment still remains the most critical and life saving cure they provide to people who live in almost 50 km periphery around the center.
Reva Shankar Patel, a 35 years old farmer was bitten by a cobra last year. His life was saved at the Anjali Health Center.
"I was bitten at our paddy field by a cobra and my family rushed me to the health center. I had fallen unconscious on the way. I was told that sisters treated me diligently for long hours before I regained my consciousness," Patel told News 18.
"We gave him 15 vials of anti-venom before he regained consciousness and his condition became stable" says sister Divya, who was among the staff who treated Patel.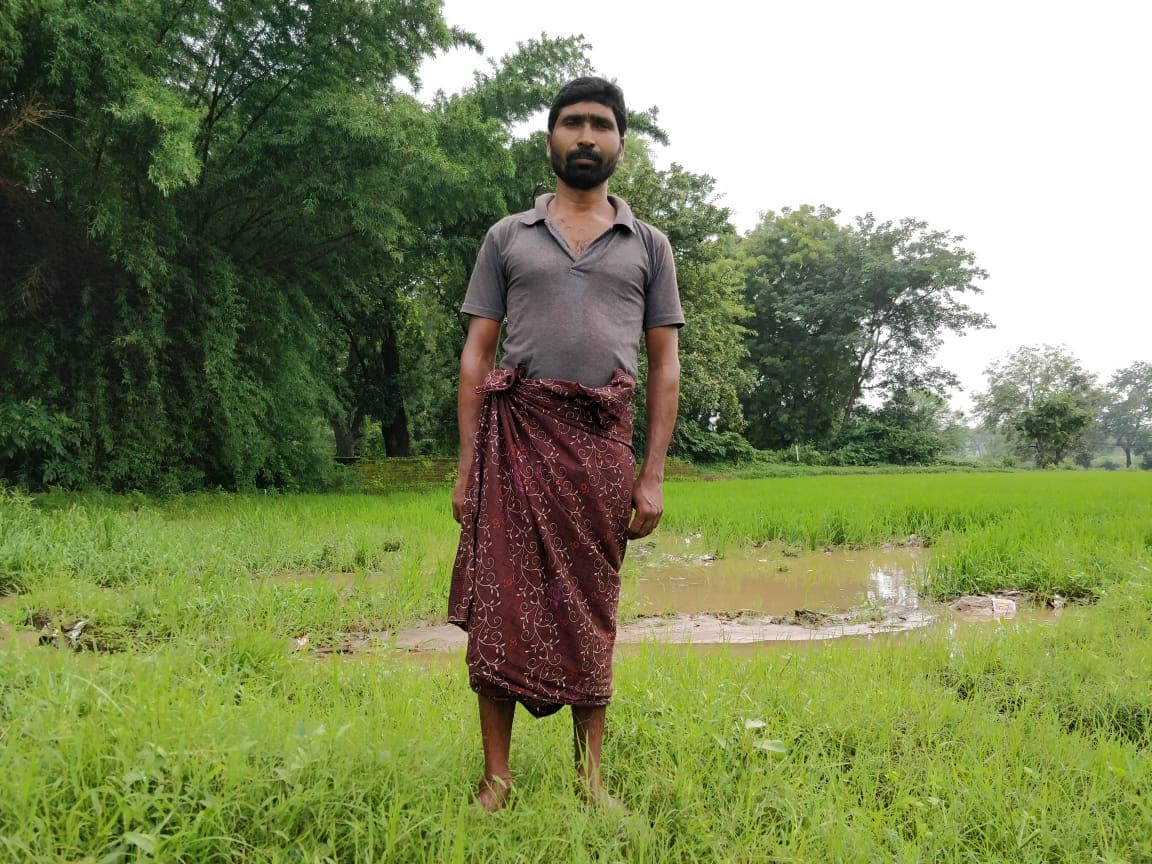 (Reva Shankar Patel was bitten by a cobra last year and he was treated at Anjali health center)
India is home to almost 300 species of snakes, which includes both venomous and non-venomous species. However, it is only four dangerously venomous species of snakes which cause almost 50,000 death every year. Farmers are most vulnerable as they fall prey to snake bites in the fields they work. Snakes prefer to roam around fields where they can hunt for their favourite food: rats.
But it's not just farmers, women and children too often suffer from snake bites.
"This health center is a huge relief for all of us because there is no snake bite treatment available in nearby hospitals," says Motiram whose eight-year-old brother Khemraj was bitten by a venomous snake recently near a mango tree.
"Khemraj was lucky like Reva Patel because his family brought him to the centre quickly. Sometimes villagers are fooled by quacks and tantriks who claim to have superhuman powers to cure snake bites, but by the time the patient is brought to us for medical care, the condition deteriorates. In such a case, we immediately refer the patient to Raipur," Says Dr Annama.
Sister Dr Annama, a trained gynecologist, learnt the snake bite treatment by attending national conferences and interacting with doctors and wild life experts who deal with this crisis. People who work for protection of wild life and some NGOs have helped this hospital to build its capacity. Anti-venom is provided free or at discounted rates to this hospital.
"Sr. Archana attended couple of national workshops on snakebite management and it helped her to connect with other experts across the country. Now she is part of a nationwide network of expert doctors," says Jose Louise, who works for Wildlife Trust of India.
Despite limited resources and facilities available at Anjali health center nuns have to deal with scores of cases every week. The center receives more than 250 snakebite patients every year. "Many of the bites are from non-venomous snakes but still we keep patients under observation for at least six hours. When it's a venomous bite we have to observe the symptoms and give them anti-venom vials accordingly," says sister Roshinima, who assists Dr Annama.
Despite the deaths caused by snakebites, people in villages still follow their superstition and continue to visit tantriks and ojhas. However, as they hear more frequently about lives being saved in a centre like Anjali, their trust in modern medicine is getting stronger. This itself is perhaps the biggest achievement of Anjali Health Centre.
| Edited by: Ashutosh Tripathi
Read full article
Countdown To
Elections Results
To Assembly Elections 2018 Results