Himachal Pradesh Polls on Nov 9, Counting on Dec 18, Says EC
Addressing a press conference, Chief Election Commissioner AK Jyoti on Thursday said that the model code of conduct for political parties for their election campaign will kick in from today.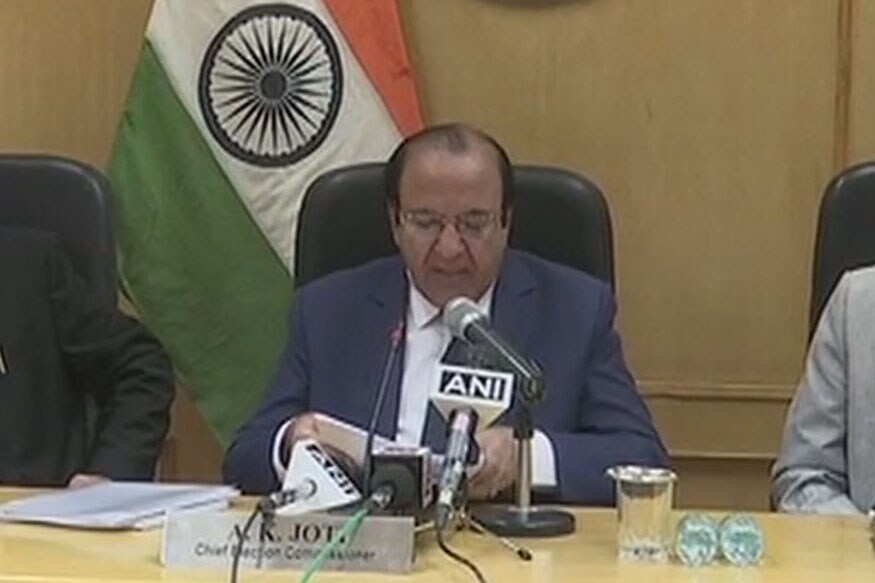 Chief Election Commissioner AK Joti addresses a press conference.
New Delhi: Assembly elections in Himachal Pradesh will be held in a single phase on November 9 this year and the counting of votes will be done on December 18, the Election Commission announced on Thursday.
The dates for Gujarat polls will be announced separately but assembly elections in the state will be held before December 18, Chief Election Commissioner A K Joti said at a press conference.
This, he said, is being done to ensure that the voting pattern of one state does not affect the other state.
"The Model Code of Conduct comes into force immediately," Joti said while announcing the poll schedule for Himachal Pradesh.
The code of conduct will be applicable for Himachal Pradesh as well as for the Union government in matters related to the state.
Joti, who was flanked by Election Commissioners O P Rawat and Sunil Arora, said the last date for filing of nominations is October 23.
After scrutiny on October 24, the last date for withdrawal of nominations is October 26, he said.
For the first time ever, the Election Commission will set up 136 all-woman managed polling booths in Himachal Pradesh, with each constituency having two women.
The Commission has also increased the size of the VVPAT paper trail.
(With PTI inputs)
Read full article