'Holy' Hair Brings Merger Talks Between Kerala Muslim Bodies to a Halt
Rubbishing the 'holy' hair claims, the rival faction said it has not been proven if the lock of hair does actually belong to Prophet Muhammad.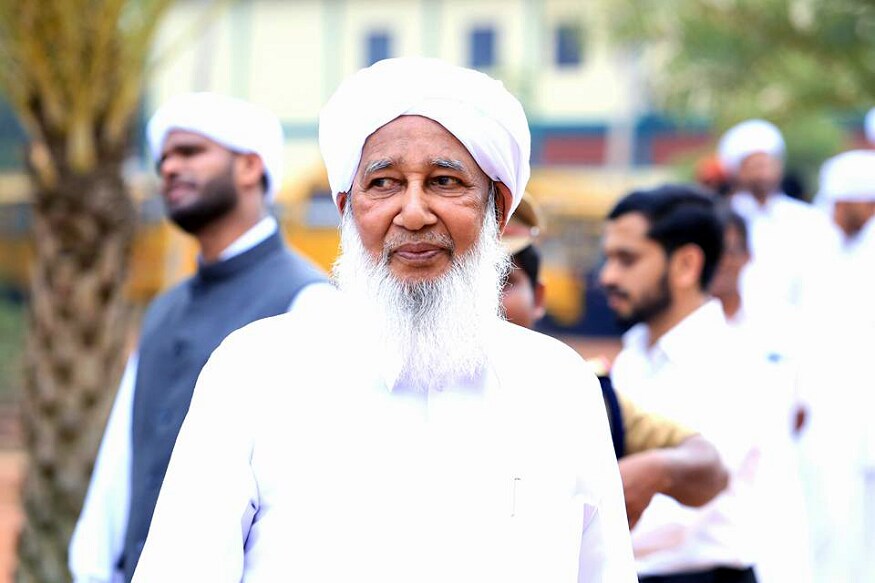 File photo of Kanthapuram AP Aboobakr Musliyar.
Kozhikode: The ongoing mediation talks between Kerala's two warring Sunni groups have hit a new roadblock as Kanthapuram AP Aboobakr Musliyar, the chief of Samastha Kerala Jamiyyathul Ulama's AP faction, claimed to have found a lock of hair belonging to Prophet Muhammad which has not gone well with the rival EK faction.

Kanthapuram had last week announced he has received a fresh 'shar-e-Mubarak' (sacred hair) from holy city of Medina in addition to the existing one. The 'sacred' relic has been put on display at the premises of Markaz, a college near Kozhikode, and ir has attracted a huge crowd from different parts of Malabar region.

Soon after the hair was put on display, leaders of EK Samastha headquartered at Chelari in Malappuram came out in open against Kanthapuram, alleging his recent move was against the conditions put forward during the mediation talks.

"Kanthapuram is deceiving the believers with the name of Prophet's hair. His new move will badly affect the ongoing rapprochement talks," a statement issued by Samastha leaders Nasar Faizy Koodathai and Musthafa Mundupara stated.

"The controversies created when Kanthapuram came up with 'holy' hair earlier can't be forgotten, such moves may tarnish Islam's image in public," the statement added.

Speaking to News18 about the row surrounding 'shar-e-Mubarak,' Samatha EK leader Bahauddeen Muhammed Nadwi said it's difficult to go ahead with merger talks with those who violate the conditions laid down for the reconciliation initiatives.

"AP faction had recently tried to create problems during election process for a mosque committee near Kakkov here. Certain people even tried to disrupt the election process as they ran away with the ballot boxes following which fresh polls were conducted. This is also against the conditions laid down for mediation talks," said Nadwi.

Rubbishing the 'holy' hair claims by Kanthapuram, he said that Kanthapuram has not been able to prove if the hair does actually belong to Prophet Muhammad or not.

Samastha Kerala Jamiyyathul Ulama, the largest Sunni organisation in the state, were planning rapprochement, taking a cue from Kerala Nadvathul Mujahideen and Ittihaadu Shubbanil Mujahideen, two Salafi organisations influenced by the ideologies of 18th century Islamic reformer Ibn Abdul Wahab.

Earlier this year, Samastha Kerala Jamiyyathul Ulama, led by Syed Jifri Muthukoya Thangal and Kanthapuram AP Aboobaker Musliyar, had appointed a team of four-member mediators to end a three-decade-long fight. Samastha, post-merger, would be the most influential organisation among Muslims who constitute one fourth of the total population in Kerala.
Read full article
Countdown To
Elections Results
To Assembly Elections 2018 Results